Smart home gym equipment brands promise to help us stick to our New Year fitness goals
Following Peloton's breakout success in the exercise bike category, more brands are riffing on the idea of connected home workouts.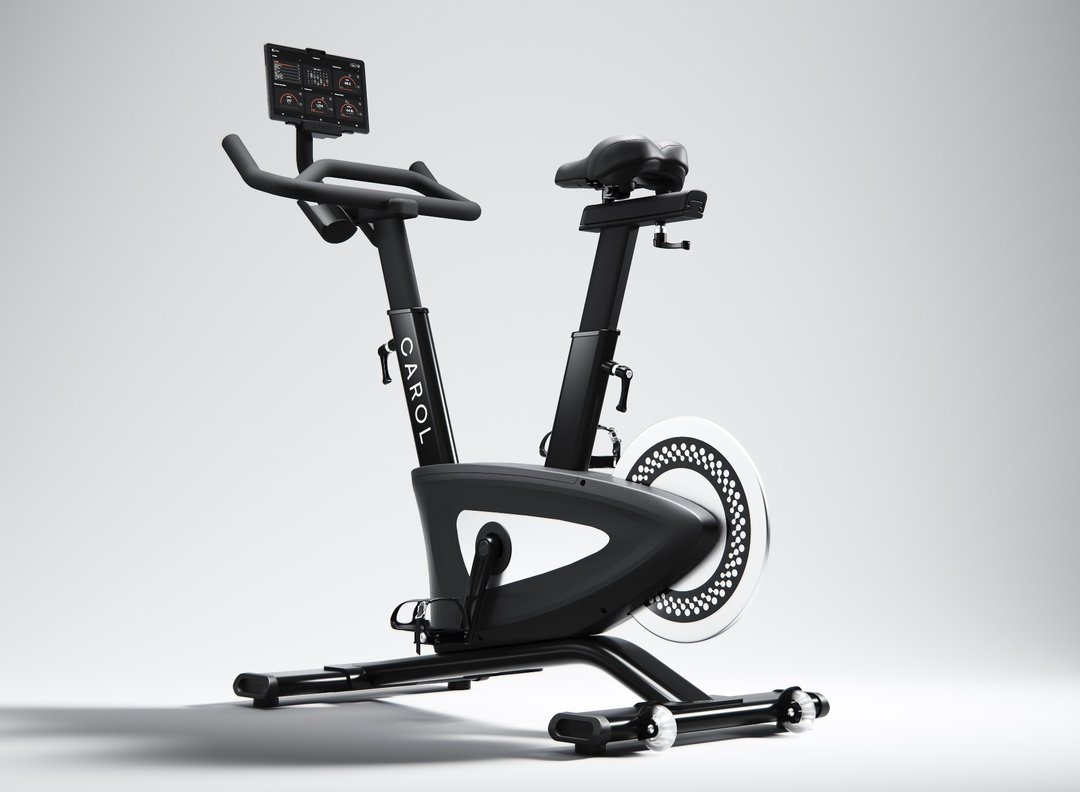 Smart exercise bike brand Carol is expecting to sell a lot of its static cycles this month.
Last year, December sales were at least double that of any other month of the year, says the brand's founder Ulrich Dempfle. November and January were good months too, he adds, with shoppers on the lookout for things that can help them actualize their New Year's resolutions.
"For indoor equipment, the period from September to February is the most important in the year," Dempfle says. "November with Black Friday, December with Christmas, and January with 'new year, new you' is absolutely the key season."
In its Q2 2022 earnings report, which covers the three months up to December 31, 2021, Peloton's sales data showed a similar Christmas boost with $1.1 billion in revenues generated compared to $805.2 million in the three months to September 30, 2021.
The modern home gym
After Peloton launched in 2014, it quickly became the poster-child of modern home fitness. The bikes were compact and quiet — in other words, designed for city living — and connected riders to both its fitness instructors and community of spin fans via the touch screens attached to the bikes.
A number of brands have followed in its footsteps, coming out with smarter and more sophisticated home fitness devices than have been available previously. Tonal is a connected strength training device that you attach to your wall, while Tempo sells a home 'studio', that looks like a cabinet, that contains a screen and storage for its connected dumbbells. You can also buy smart kettlebells from Jaxjox, connected pilates reformers from Frame Fitness, and 'immersive' rowing machines from Hydrow.
These products do not come cheap, making them something of a status symbol. To become the proud owner of a Peloton bike, you will have to fork out $1,445 for the bike, and $44 per month to subscribe to its exercise classes. The Carol bike has an even steeper price point, with its cycle costing $2,595.
Dempfle acknowledges that this is a high price point, but argues that it reflects the product's value. The USP of the Carol bike is that its can provide personalized workouts that are designed to be highly effective — but only take five minutes to complete. "Obviously because we're priced the way we are we have more wealthy buyers. We also don't have super young buyers, most are 40–65. That's when people [become] tight on time, and become more health conscious," he says. Carol's 'reduced exertion HIIT' workouts are designed by sports scientists and aim to increase not only fitness, but metabolic health, Dempfle explains.
Putting habits into practice
One challenge that all companies in the fitness space face is convincing customers that this is the product or gym membership that will finally make those desired healthy habits stick.
Carol's approach is to help its users spend as little time on the bike as possible, meaning it's possible to fit workouts into gaps during the day (Dempfle says that workplaces and offices are among Carol's corporate customers, as the workouts are "so short you can actually fit it into your working day").
"If you survey people, most [say] they don't exercise. And if you survey them on why they don't exercise, traditionally time has been the greatest barrier," says Dempfle. He says that user data shows that the average Carol bike user does an average of 3.2 workouts per week in the first 100 days of owning the bike.
The proposition of devices that you can use in your own home, but which connect you to experts and peers, does appear to work for some people. While Planet Fitness gyms have a monthly churn rate of 1.5–2.5%, Peloton reports a rate of just 0.8% for its monthly subscription.