Each week, we check in with a different member of Thingtesting's community to ask what brands they've spotted, what they're testing, and take a peek into their recent reviews.
This week's feature is Dean Roper, he's a clay artist and designer who's worked with brands including Sandy Liang, Converse, Jacques Marie Mage and more. Read on to discover the brands he's recently spotted and everything else in his current rotation.
Know a tastemaker who loves to try new things? Submit their name here.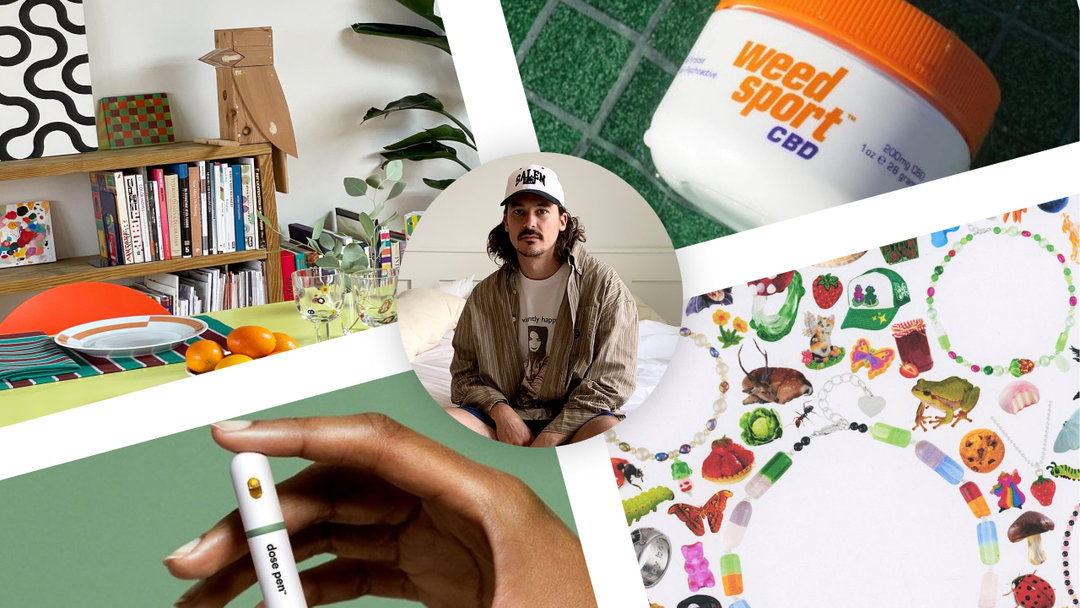 Hi Dean, please introduce yourself.
My name is Dean Roper. I am an artist and designer primarily working in clay. I have worked with brands like Sandy Liang, Converse, Jacques Marie Mage, WHIM Golf, and 710 LABS. I also run the infamous @weed-craft blog which celebrates and showcases some of my favorite objects in clay.
You incorporate a lot of logos into your work, what does it take for a brand to resonate with you?
A lot of the logos I use are brands that I like / I just think are weird or cool. I mostly make the objects because either they don't exist or I can't get it. I call it sympathetic magic. I think that's the part that resonates most with brands.
What are some brands you've recently spotted?
Dosist. A modern cannabis wellness company focused on sleek designed dose-controlled cannabis therapy .
Beepy Bella. FUN, unique, whimsical, ever-evolving jewelry and accessories that I love so much.
WeedSport. Well designed, high quality CBD based products geared toward sports and being active.
What is a brand you recently tested?
Who are your dream dinner party guests?
Bug Girl 69, all the admins from @Patiasfantasyworld, Lil Uzi Vert, Lotta Volkova, RuPaul, Ken Price, uhhh Jerry Garcia?? Michael Jordan!
What else is in your current rotation?
Hands down best food on the planet Bonnie's Brooklyn, music discovery via Reverberation Radio, SEY Coffee for that early morning pick me up, newest Man City fan, Animal Crossing as meditation.
Who are some spotters in your community who you look to for new things?
Sam Coppel, Brooke Callahan, Mistermort, Sam Hine & Ella Emhoff <3
Spotted in Dean's kitchen...
Joya Studio Candles, Moustache Bold chair, original Bertoia side chair, Dusen Dusen x DIMS Cleo Chair, Toogood Roly Poly Chair, Recreation Center Mugs, Moccamaster coffee maker, Mister Green brass rolling tray.