The CBD cooldown is underway. How are direct-to-consumer CBD brands keeping us interested?
A few years ago, CBD products were all the rage. How are brands keeping customers interested in the space?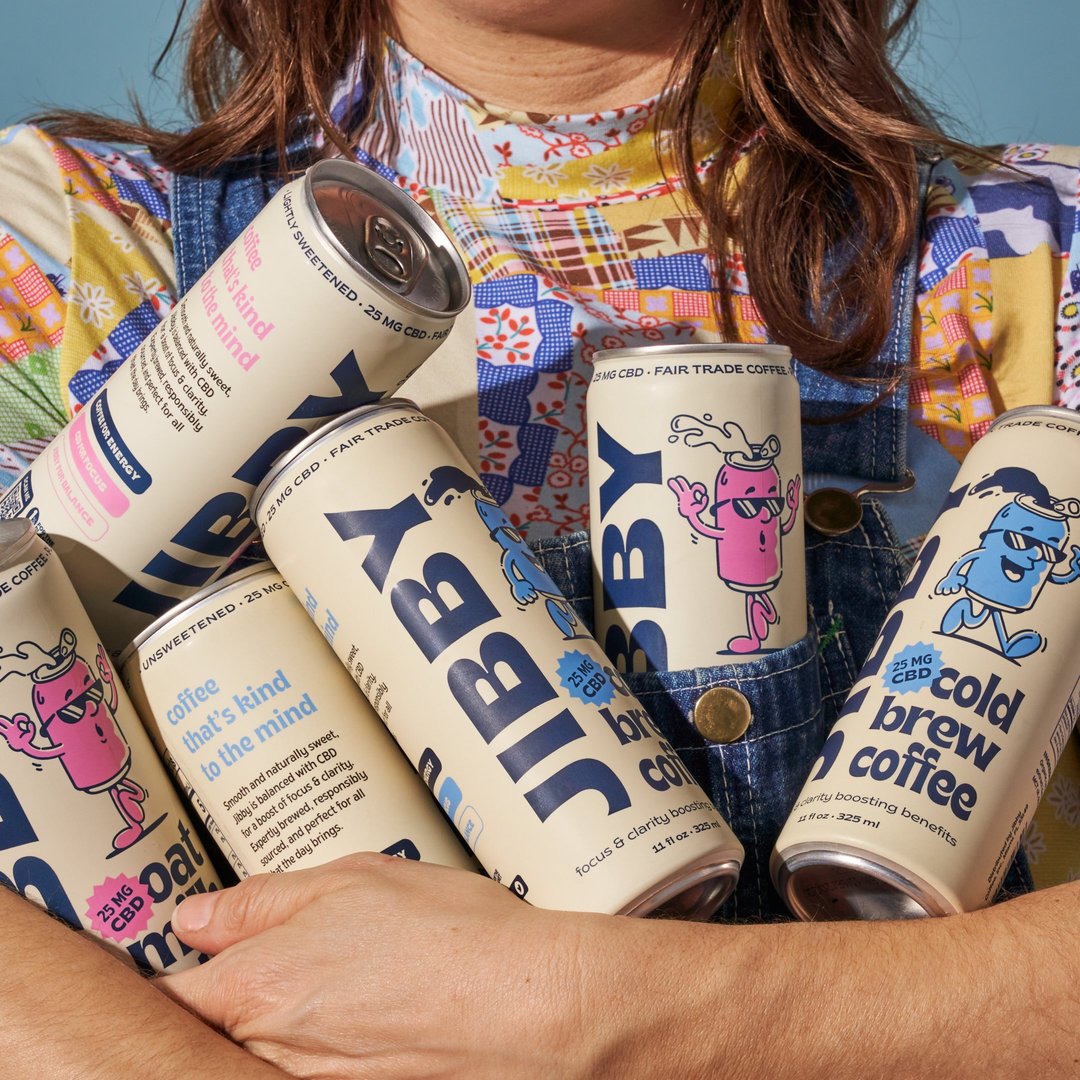 In 2018, the passing of the Farm Bill gave U.S. brands the confidence to flood the market with products containing CBD — the non-psychoactive substance found in cannabis plants.
Suddenly, it was everywhere — in shampoos, pet food, bath bombs, gummies, lattes, and more. The ingredient was touted as a wonder supplement, able to remedy anything from sleeplessness to joint pain, to boosting your sex life or improving your concentration at work.
But since then, the excitement around this novel ingredient seems to have died down. The claims that many brands made simply didn't stack up to people's experiences with the products, while confusion around the ingredient's legal status has made it difficult for brands to propel these products into growth mode.
By 2020, cannabis research firm Brightfield Group was sounding the alarm, estimating that "thousands" of CBD brands would be forced to close down because there were simply too many of them fighting for market share. "A lot of brands have tried this out, and it's not something they've been able to turn a profit on," the firm's managing director, Bethany Gomez, told Hemp Industry Daily at the time of the report's release.
But while the space may have become more difficult to compete in, sales of CBD-containing products are still expected to keep growing — if not with the same momentum as was previously expected. So how are young brands playing in the space today going to keep consumers interested?
The confusing world of CBD products
At its peak, the press hype surrounding CBD products made it seem as though anyone and everyone was experimenting with the substance. But in fact, the majority of U.S. adults have yet to try it — according to prescription savings brand SingleCare, just 33% of Americans have used CBD once or more.
"When it comes to CBD use, the consumer is overwhelmed. CBD is in everything, and there's a lack of transparency and a lack of education," says Jamie Grimstad, the cofounder of CBD chewing gum brand Favour, which launched in February 2020. She says that even today, the most commonly asked question by customers is if the gum will get them high (the answer is no).
Because CBD has been touted as a do-it-all wonder ingredient, the task for brands is now to temper consumer expectations and help them understand that the effects are much more subtle than if you were to smoke a joint.
"There's a lot of bad actors in the space making egregious health claims, and that's detrimental to the industry as a whole," says James Reina, the cofounder of CBD cold brew coffee brand Jibby. "A lot of people really expected [CBD] to do all of these things. But it is not a cure all." Reina draws a comparison between CBD and melatonin, where people take one tablet and expect to be counting sheep immediately, when in reality it has a cumulative effect.
Jibby and Favour's delivery methods of choice both aim to help consumers keep up with a habit they perhaps already have — drinking coffee or chewing gum — while also incorporating CBD on a daily basis.
As well as consumer understanding of CBD, there are other, more practical challenges that are holding these brands back, particularly those who are just entering the space. Because press coverage around this topic has been largely exhausted, it's harder for a new CBD brand to provide a truly fresh story to the media, making it more difficult to secure a splashy debut. And because of the legal grey area that CBD sits in — federally, CBD oil containing 0.3% of less THC is legal, but state-level rules can differ — it is difficult to market these products online or get in with big retailers. "We're not able to market like other CPG brands. I can't put money towards Facebook [ads] and even platforms like TikTok are blocking content that's flagged for CBD language," says Grimstad. "It makes growth difficult for a startup."
CBD for starters
As a result, brands in this space have to think about how they market their CBD products — and even consider if CBD should be the main selling point.
The ingredient has indeed become something of a double-edged sword. While championing CBD as an ingredient creates a clear point of differentiation, leaning too heavily on this as a talking point can prevent a brand from marketing itself to the fullest.
Some brands decide that it is safer not to mention the word at all. Recess, which made its name as a "CBD soda brand" doesn't mention the substance on its cans. Instead, the text reads that it is a "sparkling water infused with hemp extract and adaptogens." When Level Select, a CBD brand targeting athletes, launched a TV ad in 2020, it was notable for not mentioning the main ingredient of its products at all.
Many brands also err on the side of caution when it comes to describing how a CBD product might make you feel too — the FTC has taken action on a number of brands it felt crossed the line with health claims. In Jibby's case, rather than explicitly describe what the combined effect of coffee and CBD is like, Reina says the brand lets the packaging do the work. The brand's cartoon mascots — often seen wearing sunglasses or throwing peace signs — give customers some indication of what to expect.
Thinking beyond CBD also appears to be a popular strategy for brands wondering how to expand their reach while regulations surrounding their hero ingredient continue to present challenges. In 2021, CBD drinks brand Vybes launched a line of adaptogenic drinks that it said could help boost mental clarity and improve mood — but didn't include the usual 25mg of CBD found in its other products.
Grimstad says Favour is currently considering what other functional ingredients it could feature in upcoming gum releases. "CBD has been a point of differentiation for us at this initial stage," she says. "But as we continue to grow, we're interested in this whole concept of self care being as easy as chewing a piece of gum. So imagine taking any of your supplements in a chewing gum format."
Reina says that despite the challenges, Jibby still wants to be "the" CBD coffee brand of the U.S. He says that over time, as regulations are clarified and big retailers increasingly warm up to the category, it will become easier to spread the word about these products. Soon, Jibby will be launching with speedy grocery firm GoPuff as part of a curation of CBD brands. "We know we have some roadblocks ahead of us — education, distribution, big retailers," he says. "But our thesis is that it will become a widely accepted food and beverage ingredient. It's just a matter of time."