Average rating from 3 users
Huge fan of Zee dog. There's so much corny stuff out there for dogs, and I feel Zee dog is one of the more unique brands out there. They started in Brazil, and opened a shop up in SoHo. They used to work with my company (BARK) where we sold our toys in their shop, and I've bought my collars and harnesses almost exclusively from them for almost 7 years now. I especially love their leashes and no-pull harnesses!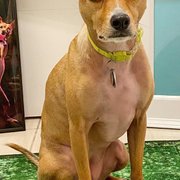 ---
I grabbed a leash and harness at random from Petsmart one evening and loved them so much I ended up ordering something from almost every category of their products. I have two of the hands-free leashes, two of the dog collars, the little slip on dog tag I can't remember the name of, the dog raincoat in bel air, two Gotham Fly harnesses because my dog grew, the adjustable dog bowls. I think…I may have a problem… Anyway their stuff is great. Everything I have purchased has been excellent quality and so freakin' cute. Shipping was pretty fast as well.
Feedback
I think everything they offer is great, but if you're looking for something that other retailers might not have, then I would go for the hands-free leash. It's so handy and I feel like it's something I haven't seen a million times. My only thing that they could improve on is not sponsoring me and my dog 😂😝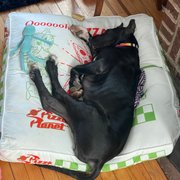 ---
---
Zeedog hands free leash - 100% the best pet purchase! We have had it since our dog was a puppy and it has been a game changer. The leash can be worn around your waist or crossbody. We even bought a back up just in case anything happens to the one we own - so far, it has been great and used in all weather! 10/10 recommend and tell every new pet owner to get one!
Feedback
It would be great if they added clip ons for poop bags and a small collapsable water dish for hikes and longer walks on warmer days.
---