Average rating from 8 users
My dogs love the food but the portion size was too small and the instructions were confusing and contradictory with their website. It's very expensive but because my dogs love the food I decided that I would mix it in with their other food. Unfortunately I did not receive my full order only half of it and trying to get someone to respond to me from customer service was ridiculous. After sending multiple emails calling and leaving a message someone started to text me very apologetic. They said they couldn't find my order number ask me for my email then did not respond to me for an entire day. when they did respond they were giving me feeding instructions instead of telling me where my order was. When a question them about this they referred back to an email that I had sent them weeks before that was never answered. I'm still trying to get the other half of my order but I was told that my subscription was put on hold because I was not feeding them the right amount of food. SMH very poor customer service I'd like to complain to the manager but I'm sure I'd never be able to get in touch with anyone.
---
My dog ended up in the ER due to switching foods, I would be careful of these fancy brands it's just false advertisement, my dog was fine but thought we can do better on a diet was severely dehydrated, vomiting, gastro issues, costing over $600 in emergency fees and medication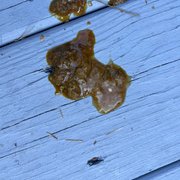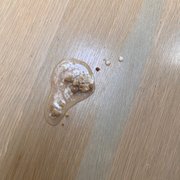 ---
---
Very annoying payment method. And automatic payment without my consent. and did not receive the goods. overpriced
---
What is Thingtesting?
Thingtesting is an unbiased place to research and review internet-born brands — because honest reviews help us all shop better. Learn more.
---
I cannot order because of the discrepancies in the amount they say my dog needs. And their website fails whenever I try to have it calculate what my dog needs. My dog is 20 lbs and the website told me 1/4 cup twice a day which is less than half the calories he needs. I think they may have one person in customer service. They don't answer their phone but if you leave a message they text a day or so later to set up appt for CSR to call you. She said the servings were wrong on the we site but she can't change it. She texted that she would send a link for me to order the correct amount. I never got it. She said she would send again but I never got it My dog loved the sample I had ordered, but unfortunately I won't be ordering since it's not possible. I think the food is a great idea, and I would love to order it and know how much to feed my dog. But this seems impossible. How can a company with such a good product allow this?
---
Would love to give them a more positive review but I can't even feed my dog because the feeding instructions are ridiculous!! The one on the box are different than the suggested on site sn different from the calculator suggested feeding. So which is it?? Would love to know but Sundays has neglected to respond to my calls, emails and texts. So my review is of the pathetic customer service!!
---
My dog goes crazy over Sundays and I feel confident that I am feeding her the best food she can eat. The ingredients and human grade, not heat extruded, not full of additional supplements, and makes feeding simple. Instead of buying toppers, supplements, and other potions to give to my dog, I just give her Sundays every day and know all her bases are covered.
Feedback
It's expensive, but the price reflects the quality. Compare to Honest Kitchen for example - they make a human grade dehydrated dog food that is expensive and is a great product. However, they have to add a lot of vitamins and minerals to the dogs food as supplementary nutrition vs getting those vitamins and minerals from natural bioavailable sources like Sunday does with organs, vegetables, grains, fruits, etc.
---
My dog loves this food and she's super picky
Feedback
The amount that the dog gets a day is very small in volume so I think this is a better meal topper than actual food—also I think it's too pricy for what it is
---
My dog can't get enough of Sundays. Overall, a positive experience and I feel SO good about the ingredients. I'm an ingredient FREAK and it's the cleanest on the market. It is a subscription service dog food that isn't set to "every 3 weeks, every 6 weeks etc." it is all based off of your dogs food intake, weight, breed, energy etc! I have to say, every time I see myself getting low on dog food, and I log-on to their website to order more, I see that they've already shipped it ! and it arrives in literally TWO days.. so fast its insane. The frequency is perfectly in sync with my dog's activity which is around 3 weeks right now for a VERY active Stumpy Tailed Heeler and it will change month to month.
Feedback
My dog is my child so I would pay any amount of $ for proper clean nutrition but holy h*ll its expensive. $100 every 3 weeks for around a 32oz bag. So I do wish it was more affordable but, he deserves the best so here we are!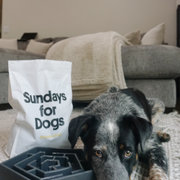 ---