Average rating from 10 users
90%Recommend to a friend
If I could give Jimmy Fairly 10 stars I would. This is my favorite sunglasses brand. Every time I am in Europe I stock up. I so wish they had stores in the States!! Their store experience reminds me of a trendier Warby Parker. This place is perfect for affordable trendy accessory pieces. They remind me of some of my higher end luxury brands in terms of quality. Jimmy Fairly is always ahead of trends with colors & style ways. I highly recommend this brand. The unboxing experience is so luxe & fun.
---
We're all about Jimmy Fairly in my family! These French-made glasses are not just cool but also top-notch quality. It's become a thing for all of us. We love the style and craftsmanship, and it's pretty awesome to share the same eyewear brand with my family. Jimmy Fairly has definitely become our go-to choice for trendy and well-made frames. We love Le Bon Marche stand but i would love to see this Brand in NYC as well :)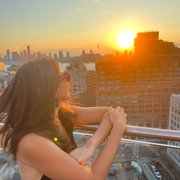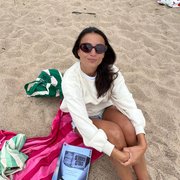 ---
---
Honestly the best experience I've ever had with an opticians. I went to the Jimmy F's at Covent Garden and every single member of staff was beyond lovely. I was able to get an eye test booked for literally the same afternoon (which was free with the purchase of glasses btw - amazing), the people on the sales floor helped me choose the frame size that suited me best, and within two weeks I was walking back out the shop with THE nicest glasses I've ever owned. Couldn't complain if I wanted to.
---
What is Thingtesting?
Thingtesting is an unbiased place to research and review internet-born brands — because honest reviews help us all shop better. Learn more.
---
They have the most beautiful eyeglasses, very trendy and budget friendly. You can also personalized the tints of the glasses. Not sure of the quality if you need prescribed ones but aside that it is a really good brand.
---
My glasses that I ordered ended up being faulty - the right arm popped out. I immediately contacted the company as this happened only a few weeks after receipt. I first submitted a request for a replacement as they were under warranty on April 30, 2023. I had no response. I followed up on May 2, 2023. E** responded that same day. I was told by E** on May 4th that my replacement order was launched. I followed up on May 25th asking for an update as no new information had been sent. I sent a new email to wecare(at)jimmyfairly.com on June 5, 2023 asking for updates on this replacement and another pair. I had no response and followed up on June 6, June 7, and June 8, 2023. No response on any of these. M****** finally responded to me on June 8, 2023 saying that the replacement order did not go through and they were starting the process again. I emailed back this same day confirming that these should be sent, although I was now not going to be able to receive these in time for a work trip that would take me away from home for 2 months, hence my several follow ups. I followed up on June 13, 2023 as there was no confirmation from M****** that the glasses would be sent to my original address M****** responded on June 14 confirming they would be sent to my address. I followed up again on June 27 asking for information on the order as none had been sent. I did not hear back. I emailed again on June 28 and again on July 4 asking for updates. G****** responded on July 4, 2023 confirming that the order has been shipped but they didn't have a tracking number yet. I emailed on July 5, 2023 asking for the tracking number. At this point, I'm also still seeing on the website portal that the glasses are still noted as being 'In Progress' and not 'Shipped.' No response. I followed up on July 6 and today, July 7, with no response. I have, so far, emailed a total of 15 separate days, and this process originally started April 30, 2023 to now (July 7, 2023) and I still have not received word that these glasses are even on the way to me. This company has, far and away, the worst customer service I have ever encountered in my entire life. Do not even bother - the frames are fine but nothing to rave about, especially considering the price point and the absolute terror of a process it is to try and speak to anyone and get any answers or help. Avoid.
---
Shopping experience (in France) was great as the staff was very helpful. A wide range of different options at affordable prices. Good quality sunglasses that are not too heavy.
Feedback
Relatively smaller selection of off-the-rack sunglasses with polarised lenses - would be good to increase this selection.
---
Really fun shapes! Kind of like the Warby Parker of France.
---
Amazing glasses with great material used for build quality. Would do really well outside of France.
Feedback
I could see QC or warranty issues being something of a concern with it predominately based in Europe.
---
I had the pleasure of visiting Jimmy Fairly on a trip to Paris a few years ago. Their glasses are super cute, high quality and really sturdy! I bought a pair of sunglasses that I still wear consistently.
---
My absolute favorite sunnies brand. I've been buying from Jimmy Fairly (when in London and online <I'm US based>) every year, for the past 5 years . The high quality frames in freshest seasonal styles at a super accessible price point. (For my friends in the States, I'd liken Jimmy Fairly to a higher fashion Warby Parker.)
Feedback
A better shipping + returns option for the US. The price via DHL adds up!
---