Parfait
Hairtelligence makes high quality, personalized wigs using AI technology to produce accurate measurements and hairstyles for all.
www.myparfait.com
Average rating from 8 users
38%Recommend to a friend
I typically have my wigs made by someone local. I chose Parfait because of its site and process. I was concerned about the fit since I am accustomed to being manually measured. The wig fit was okay not as exact as the wigs I have made by a professional. Portions of my edges were not covered fully by the wig cap, but I would try one more time. The customer service is absolutely atrocious and non-existent. My concern about the fitting led me to call your company. a gentleman answered and questioned me on how I found the number to call him. I confirmed I received a text from this number. I advised I was concerned about the fitting, he said he would get back to me and did not. Wig came in 6 weeks.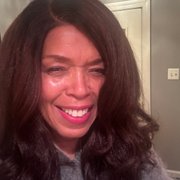 ---
I decided to make a small investment in what I thought would be a nice tailored wig. After much debate, I decided to spend upwards of $800 on the Balayage unit from Parfait. The color is amazing, the packaging was incredible, and the customer service was good. But the wig itself, TRASH. It looks like something from Amazon or the beauty supply store. The marketing boasted the natural look of the wig, and how you wouldn't be able to tell it was a wig, etc. And that simply was not true. The unit is thin so you can see the weft that they refer to as "breathable technology". You see the lace, not scalp, the hair sheds horribly and is a matted mess after wearing it! I had to send it back. They allegedly repaired it, but returned it looking worse than before. It was almost as if they removed a west and now the hair is so stringy. It's like Barbie doll hair and I can't return it at this point. I'm stuck with it and out $800 or so. Never again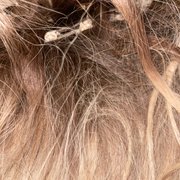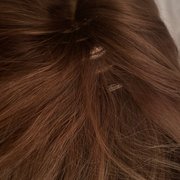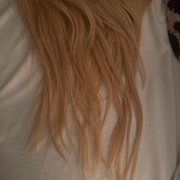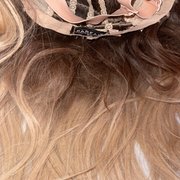 ---
---
Customer service is non existent!!! Wont respond to emails and no phone number to call. Unacceptable for what they charge.
---
What is Thingtesting?
Thingtesting is an unbiased place to research and review internet-born brands — because honest reviews help us all shop better. Learn more.
---
The construction of this wig/unit is amazing! I wear wigs often and have never had a unit that fit my head like a glove. The hair is gorgeous and the lace melts very well, you cannot see it at all. I was so impressed with the actual wig itself. My only issue was the coloring. I sent pictures and had a virtual consultation of what I wanted and that was not achieved. This wig was constructed so well I would definitely buy another and have my stylist color it for me.
---
I wanted the personalized wig purchase from Parfait to work out, but it didn't. When I researched the company and saw black women owners, I thought the experience would be upscale and professional. The experience was actually quite negative. I waited two months for my wig only to be have my money refunded. A company representative basically said I was underpaying for a $900 wig. They act like a haggled with the company over the price. No, this is the price that they set. When I waited over a month because of two delivery delays, I asked for some type of monetary compensation ( I had to keep going to the salon for over a month while I waited). Then, the rude emails begin. Erwin, Lead Customer Advocate at Parfait shared their rude opinion, "At this point, I think we are not the best company to make this hair for you. You are welcome to have this custom made with your local Stylist. I'm happy to assist you in canceling in this order if you prefer." Excuse me, I just want wig that I have waited for over 2+ months.! How unprofessional! I was not rude in my communication, but I expressed how much I needed my wig and asked about the time frame even before I ordered. Two months after ordering and paying $900, I have the right to ask questions and express concern, but not in the Parfait Wig world. After seeing these reviews concerning the fit of the wig, maybe I am better off. Let's hope that me refund isn't as delayed as the wig!
---
I ordered a wig and it came with no instructions … so I contacted the group to also let them know that the one piece of marketing material in the package had an incomplete sentence. My request for videos or PDF instructions was ignored and I was told I could "book" a consultation. In other words they have nothing to explain the product. The back of the wig has this huge loop and it doesn't really "fit" my head properly so much for this AI. Perhaps they needed to have a video to create a real fitting but this is now just an expensive dust collector. I think the money was spent on the box lol.
---
The wigs are very pricey but, I thought I would try them. When my wig came it was gorgeous, well-made, and lightweight. The issue began when I tried it on. The back part of my wig was huge and did not fit the form of my head. I called and spoke to someone in customer service and was told to re-measure the front and back of my head and face. I sent it back and when it was returned to me it was exactly the same without alterations. I called again and was told that could not accept it back a second time. Now I have a very beautiful wig that I cannot wear.
---