Why direct-to-consumer brands want us to subscribe to everything
From dental floss and toilet paper to hot sauce and ice cream, brands are betting on subscriptions to keep customers around.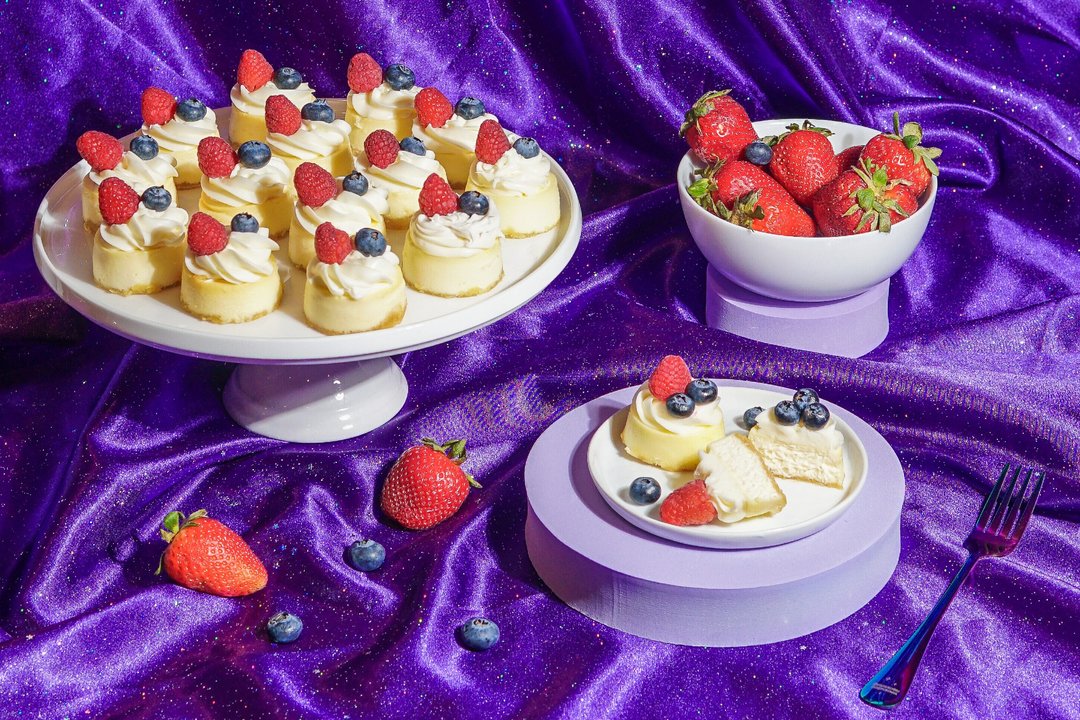 Each month, 24 Kind bars are delivered to my door — 12 crunchy peanut butter ones, and 12 caramel almond sea salt. I never quite get through them all before the next batch arrives, but I do enjoy a nice 10% discount from Amazon in exchange for my monthly commitment.
Also currently scheduled to arrive at regular intervals to my household are not one, but two coffee subscriptions, and refills for a natural deodorant brand that I'm no longer using (note to self: cancel that). In the past, fancy cat food, beauty boxes, whiskey samplers and toothpaste have also been recurring deliveries.
Today it's possible to have all sorts of things show up on your doorstep like clockwork, from big bulky deliveries of toilet paper to items where the need for a subscription might seem far less intuitive, like hot sauce, overnight oats or caffeine energy sprays.
Subscriptions have proliferated as brands have sought ways to make it easier for shoppers to hand over their money on a regular basis. If you know you'll be coming back to Wonder Monday's website for some more of the brand's keto cheesecakes — why not automate the process?
"Our subscribers want to eat [cheesecake] every day," says Candace Wu, Wonder Monday's cofounder. "We designed our cheesecakes to be [an] every day snack, so introducing a subscription program was a natural fit."
The rise of subscriptions
Amazon introduced its "Subscribe & Save" feature in 2007, allowing customers to get free shipping and lower prices so long as they committed to regular deliveries of that product. According to analytics firm Similarweb, subscriptions now account for 28% of the revenue Amazon generates from pet supplies and 38% of supplement sales.
Meanwhile, direct-to-consumer brands have been experimenting with their own subscription models with the hopes of luring new consumers in with a higher value product than they might get from a better-known competitor. When Dollar Shave Club launched in 2012, it told customers that if they were willing to subscribe, it could sell them razor blades for as little as $1 a month — far less than the then-market leader, Gillette. The idea was so successful that, when Unilever acquired the business for $1 billion in 2016, it was reportedly making around $200 million in annual sales.
Dillon Ceglio, the cofounder of frozen peanut butter and jelly sandwich brand Chubby Snacks, says the brand has always offered the option for customers to subscribe and save to its products since it launched in 2020, as it allows them to reorder "without any friction." He says that 30% of Chubby's customers are subscribers, versus people making one-off orders.
"The majority are families. Moms and dads want to ensure their freezers are stocked with quick, nutritious snacks," Ceglio says, adding that the convenience factor is the subscription program's biggest draw. "We might just be selling PB&J snacks, but we are empowering families to get even a few minutes of their time back."
According to McKinsey, 15% of online shoppers have subscribed to at least one product, with the money brands make from these types of offerings doubling between 2013 and 2018, the year the study was published. A more recent PYMNTS survey, published this year, found that 51 million Americans subscribe to products directly from brands.
There is a strong business case for offering subscriptions: "Effectively, it allows us to pencil future revenue," says Matt Kennedy, the cofounder of natural deodorant brand Fussy, which sells refills via subscription. Knowing how much money is going to be coming into the business, and from how many customers, is a powerful stat that brands can use to convince investors that their business is going places.
It can also help a business to cut costs — Butternut Box, which sells fresh-prepared dog food, says that subscriber numbers inform how many ingredients it needs to buy and how many staff it needs to make all of that food. "It gives us the ability to plan and run a smoother operation," says founder David Nolan.
Subscribers also tend to be higher value customers — spending more with a brand over time, and often being more willing to get involved with things like giving feedback or even testing new products. Kennedy says he views Fussy's subscribers as "a bank of VIP customers." "You've got that one-on-one relationship, and you can start getting data off them quicker, and getting feedback quicker."
How brands get us to subscribe
The key challenge for these brands is often getting people to subscribe in the first place — particularly if it's a product that isn't the cheapest on the market, or that customers are perhaps unsure will work for them in the long term.
Butternut Box says that it offers a two-week trial on its products priced at around £18, which is about a third of the brand's average order value of around £53. Nolan says eight in 10 people will go on to subscribe after this.
Wu estimates that half of Wonder Monday's subscribers have never tried the product before setting up their subscription, something she puts down to the lure of a 10% discount. "We don't do any discounts ever on our product, so this is the best deal a customer can get on our cheesecakes," she says.
Kennedy says that when Fussy launched last year, around 40% of people who subscribed had never tried the product before — but that the brand has since been able to get that number up to 70%. Kennedy says an appearance on Dragon's Den — the U.K.'s answer to Shark Tank — has helped boost trust in the brand's products, while an aggressive pricing strategy has made subscription seem like a no-brainer, even for people who aren't sure about whether natural deodorant will work for them. Fussy's "subscribe and save" offer now costs £13 ($16), down from £15 ($18.50). To buy the deodorant on a one-time basis costs £20 ($25).
The brands also don't lock customers in for a certain amount of time — so in theory, you could sign up for a subscription to take advantage of the discount, and cancel without incurring any extra fees.
Do subscribers stick around?
Plenty of people, it seems, do not stick with their subscriptions in the long term. The McKinsey report found that 40% of people have canceled e-commerce subscriptions, with the main reason being that it's not being delivered at the right cadence for them.
Wu notes that when Wonder Monday increased its subscription term from 30 to 45 days, this move helped increase conversion. "We also have a handful of loyal, repeat customers who have shared that they don't prefer subscriptions, because they like the autonomy of buying whenever they want," she says.
With the cost of living rising, consumers may feel less comfortable with having these sums of money leaving their account every month. With Netflix expecting to lose 2 million subscribers in the next three months, could our direct-to-consumer subscriptions be next on the chopping block?