Meditate on this: How brands like Walden are tackling stress and burnout
Modern life is stressful — and shoppers are trying to buy their way out of the problem.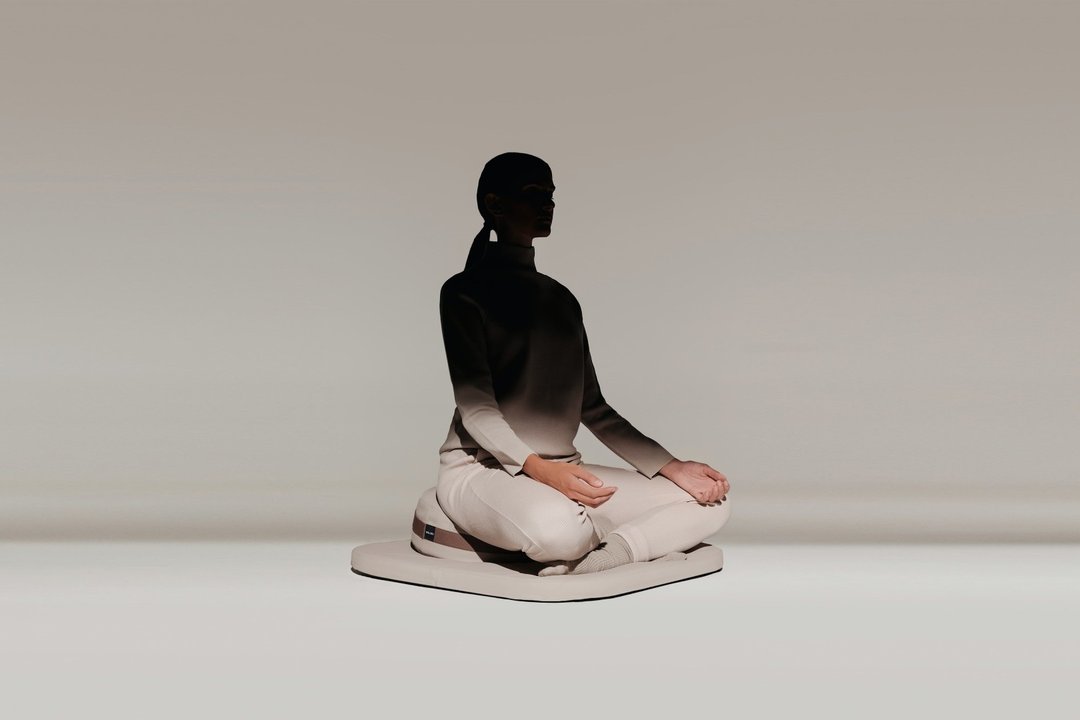 It's hard to quiet the mind these days.
Not only are we not living in the calmest of times — after two years of intermittent lockdowns, we're now dealing with rising inflation, war in Ukraine and impending ecological disaster — but our social media feeds make it difficult to escape this news. According to the WHO, instances of anxiety and depression worldwide increased 25% in 2020.
No wonder then, that the business of mindfulness and stress reduction continues to thrive.
In August, meditation headband maker Muse raised a $9.5 million round of funding, while wearable brands like Fitbit and Oura have both been fine-tuning their ability to sense things like sleep quality, stress and even the symptoms of depression. And although meditation apps like Calm and Headspace are seeing a dip in user engagement — down 30% over the past 90 days — the number of people actually willing to spend money on these services is actually going up, according to Apptopia.
According to Databridge Market Research, the global meditation market is currently valued at $5.3 billion, and is growing at a rate of almost 20% per year.
Eddie Cohen, the cofounder of meditation cushion brand Walden, says that the surging popularity of mindfulness apps back in the mid-2010s created the opportunity for brands like his to sell to this new audience of modern meditators.
The business of finding calm
Cohen founded Walden with Calvin Lien in 2017, after attending a meditation retreat but feeling like the aesthetic — still stuck in the 70's — didn't feel quite 'him'. "I was a regular guy, working at Apple and meditating every single day for 20 to 40 minutes," he says. "Nothing spoke to me as a product lover, a consumer and someone who believes in brands."
The brand makes cushions, benches and other items that you might need for a top quality meditation session, such as incense holders and comfy clothing. Cohen says that Walden's typical customer is a millennial working in a high-paying, stressful job — something which is reflected in the price point (the original meditation set, which Walden currently sells 250 of per month, costs $295).
"The goal was to create the best meditation cushion on earth," he explains. "And we define that as the most comfortable. We chose to go for buckwheat, which has been used for thousands of years, and we topped it with some memory foam."
The range of products on offer to people who want to calm their mind is extensive. Therapy Notebooks sells journals that help users to analyze their thought patterns, Light Phone makes a minimalist phone that isn't compatible with social media apps, and Sensate makes a sound device that helps you to de-stress. Supplements brands like Pym, Mornings and Heights are honing in on ingredients like rhodiola, ashwagandha and folic acid which are thought to help reduce stress and improve mood.
Walden plans to launch more products this year, including a vibrating meditation timer that will "teach people how to breathe." "One day I think we'll have a Walden hotel, Walden supplements. I even think we'll have Walden psychedelics," Cohen says of his vision for the business. "When we first launched, it was slow. I had to take a job in the interim to keep the business alive. Once COVID hit, it went nuts."
With life returning to normal, brands in this space will need to try and hold on to this momentum — as Calm's dip in user engagement has shown. Cohen says that while big-name apps are seeing some users churn, Walden is focused on targeting people who have made meditation a regular ritual. Hotels and office spaces have also become big buyers of his brands' cushions, with Walden now generating 50% of its revenue from these customers.