Each week, we check in with a different member of Thingtesting's community to ask what brands they've spotted, what they're testing, and take a peek into their recent reviews.
Know a tastemaker who loves to try new things? Submit their name here.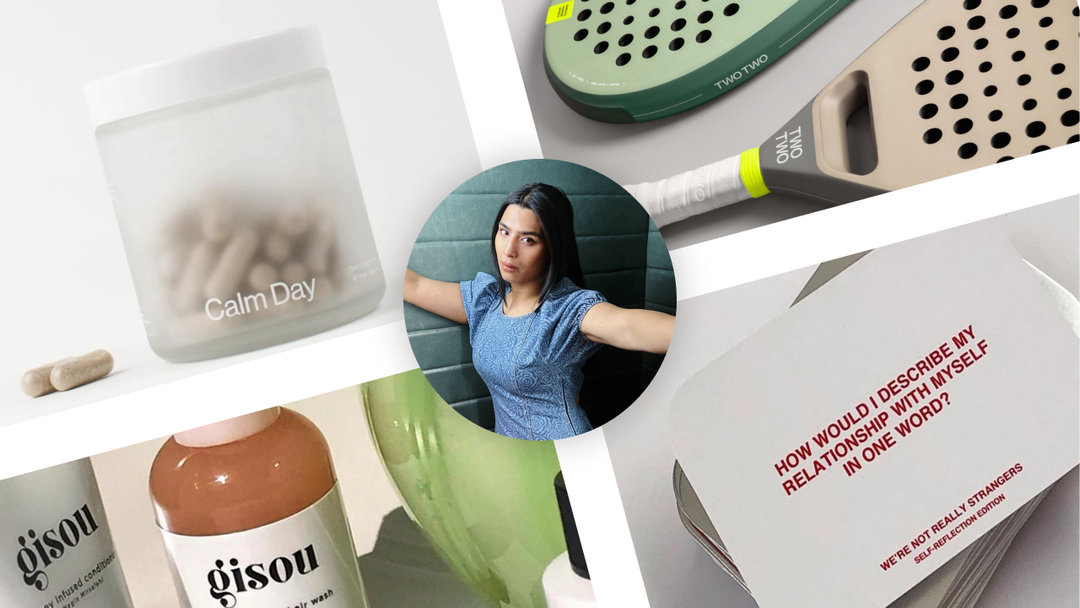 Hi Rylé, please introduce yourself.
I am a digital content curator that instigates inclusivity, diversity and circularity at the forefront of change with the latest technology. Empowering minority groups with projects that will help tribes to preserve their culture. I work with brands to create meaningful campaigns and execute them with flawless strategies that will give a sense of new direction and meaning to their current image. I always try to be as inclusive as possible with my approach to open doors for many LGBTQIA+ brothers and sisters in the community and shed light on topics that will extend the representation table to pave the way for others.
What values matter to you when choosing brands to work with?
Sustainability and inclusivity are my top values. I always look for that in a brand no matter what. They are my personal values and those two factors guide me on if the brand is good or not. Whether it is on their use, packaging or communication, it should have those two values to make the brand resonate with me.
What are some brands you've recently spotted?
We are not really strangers. A brand that challenges you and others to be more honest, genuine and real on an emotional level. A very special brand that captures emotion.
Calm Day. A simple supplement that works with stress and sleep. The minimalist vibe and packaging is clean and gives a good impression. It makes you feel less anxious and stressed in situations that are uncontrollable.
Gisou. Honey-infused hair care that gives hair a revitalizing and strong effect. The packaging and scent is winning and it gives your crowning glory that natural glow.
Good Company Tea. A different kind of tea with an elegant twist on packaging and helps to de-stress. Helping the body to relax and be calm. Perfect tea before you go to sleep.
Bala. Fitness with style. I am a fan of their social media and messaging. It is clear and concise on how they sell their products as stylish weighted fitness accessories. Perfect for on-the-go people like me who want to keep with schedules but also balance with fitness.
TWOTWO. Everyone's favorite padel rackets. The branding and packaging has a clever approach that gives an exclusive and members club vibe on how they perceive the brand in the market and when you get a package.
Nolii. A brand that gives minimalism a different level. Colorful phone cases and accessories with modern approach and unique design.
What's a brand you recently tested?
Describe your perfect day in Barcelona?
My perfect day in Barcelona is waking up with no alarm, checking my phone, doing some meditation and breathing exercise. Doing some facial massage and applying skin care routine, making my own breakfast while answering emails and attending all my meetings and events throughout the day while having a quick workout and networking at Soho House Barcelona. Going home early and preparing my healthy dinner and catching up with my social media work schedules.
What else is in your current rotation?
I have my favorite coffee places I usually hang out with in Barcelona such as La Papa, Funky bakers, Espai Puntal, Auto Rossellon and Soho House Barcelona for an all-in-one place whenever I need to balance things in a day from work, personal, and meetings.
I always look for the sense of comfort belonging to places I want to spend most of my time with. For beauty places I have two favorites and it is The Beautery for facial treatments and Casa Olea for nails. They always prepare me on point whenever I have an event to attend, fashion week preparation and big campaign shoots.
Who are some spotters in your community who you look to for new things?
Twitter for sure is my favorite place to search for new things and on Instagram I follow @upnextdesigner for the coolest fashion brands and upcoming young designers.