Repackaging for retail: How online brands prepare to launch in brick-and-mortar stores
Packaging that works well when selling products online doesn't always translate in store. Often, direct-to-consumer brands find they need to create something new.
On January 15th, effervescent tablet brand Plink started selling its products in physical stores for the first time. To get ready, it decided to totally revamp its packaging.
Shoppers who have purchased Plink's products online will have received them in a flat box that fits through a letterbox, with the brand's logo written in big, bright letters. It looked great — but in store, it would be difficult to figure out what exactly Plink was selling.
"Direct-to-consumer, the customer has a bit more time. They've navigated to our site, and they can get a deeper brand dive and read the FAQs before they decide to buy," says Luke Montgomery-Smith, Plink's cofounder. "There's so much more scope [than the packaging] to make their purchasing decision."
In store, it's a different story. Shoppers will be looking at a whole bunch of products on the shelf, and will probably be making a decision on what to purchase in a matter of seconds. In this scenario, the job of packaging is to tell the shopper what the product is, and why it's better than what's around it on offer.
Montgomery-Smith says he spent time in stores watching people shop for snacks — and as soon as they reached out to grab one, he'd ask them why. Often, they would say a single, simple message caught their eye: the calorie count, or the amount of sugar or protein it contained.
Plink's just-for-retail packaging is still attention-grabbing — a must when putting a new product on the shelf. It also has a picture of a glass of water with a tablet fizzing away inside, to make it immediately clear what the product is and how it should be used. As well as essential information like the brand name and product flavor, it also broadcasts that each tablet contains only 1g of sugar.
The boxes, no longer letterbox-sized, are also the right size to be displayed by the registers, for impulse purchases.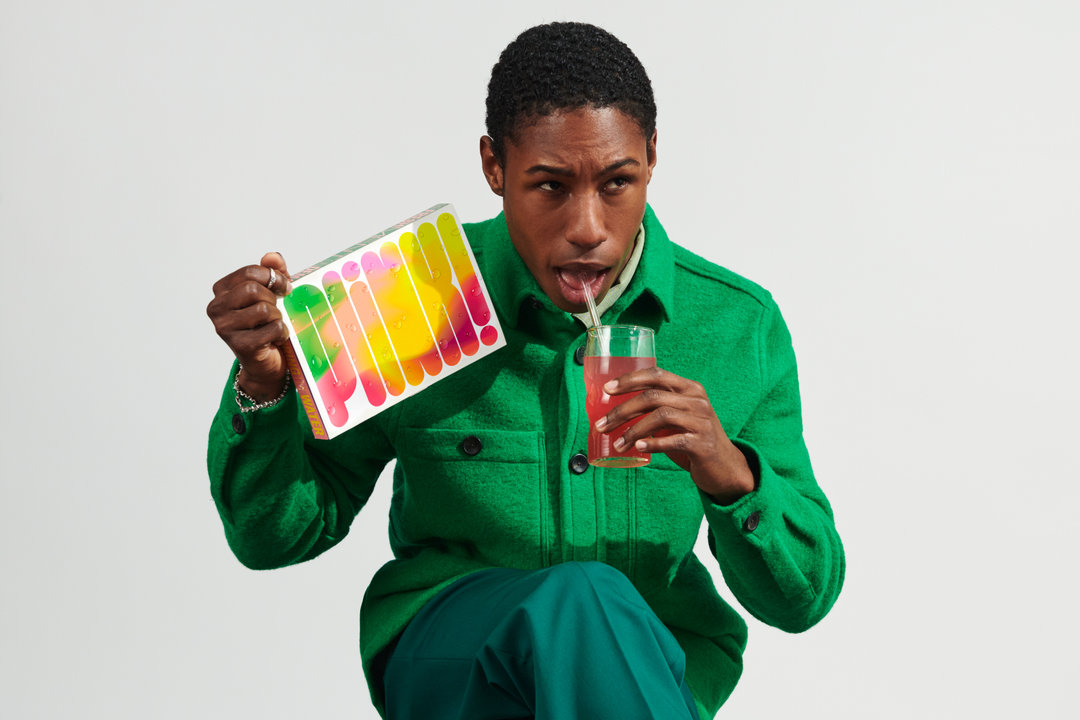 Plink is not the only brand that has decided to do something new for retail — brands that start off selling their products online often find that tweaks need to be made for a successful launch in stores. When Asian pantry brand Omsom launched in Whole Foods last August, the brand decided to let customers purchase single sauce packets (on its website, Omsom sells these in bundles or multi-packs). The brand also added flavor descriptions to the pouches to help shoppers who aren't familiar with the names of the dishes or sauces.
Sometimes a product itself may even be revamped, either to make it work in a retail setting or to give customers a reason to seek a brand out in store. In 2021, sexual wellness brand Maude created a new version of its vibrator for Urban Outfitters in an exclusive colorway, in order to capitalize on the popularity of the product in stores. When Canadian condiment brand Acid League launched in 2020, it did so with a range of limited-edition vinegars on its website alongside a 'core' line of vinegars that were available at Whole Foods (shoppers like to be able to pick up the same items again and again in store).
Customizable hair care brand Function of Beauty created an entirely new product line for its launch with Target in 2020. Unable to mix up bottles of custom shampoo and conditioner as it does for customers that order via its website, Function of Beauty created a line of 'bases' and 'boosters' to sell in stores that shoppers could mix and match.
Plink is now waiting to see if its new packaging will help its products fly off the shelves. "We're doing short runs [and] digitally printing everything so we can test formats and calls to action," says Montgomery-Smith, adding that the best way to figure out if it's working or not will be to hover in store and observe shoppers in their natural habitat.