Recipe redo: What happens when young food and beverage brands update their recipes?
New food and beverage brands often tweak — or even overhaul — their recipes. How do they convince customers to try again?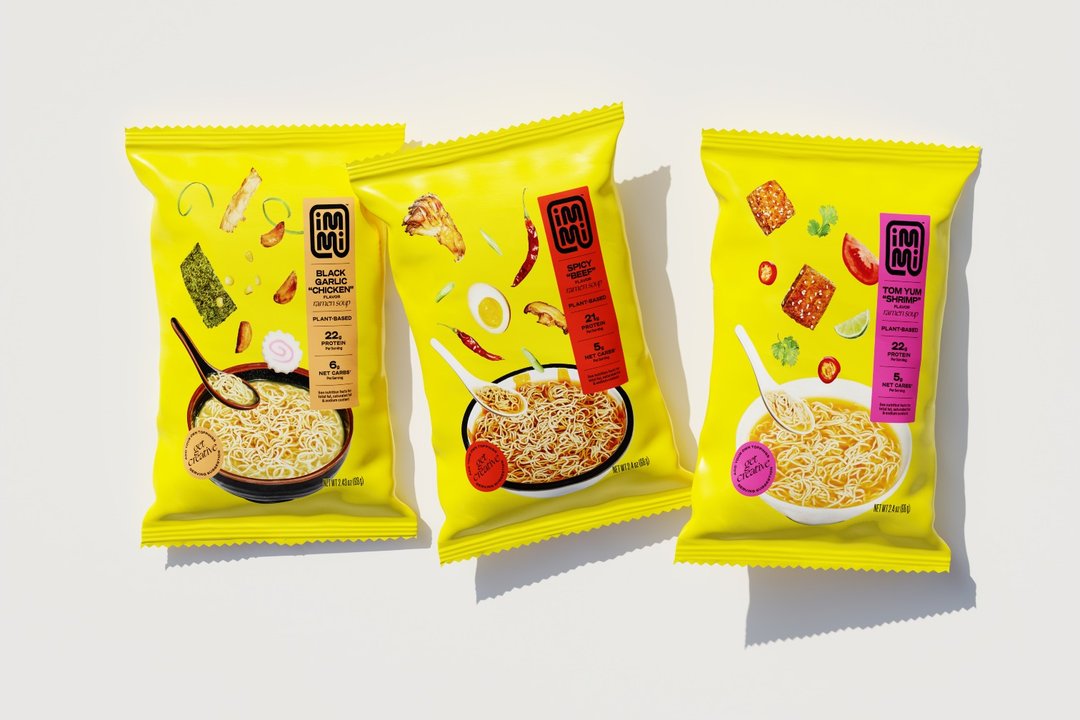 After trying Freestar's alcohol-free beer for the first time, I was pretty sure it would also be the last time.
The brand had an intriguing proposition: instead of being brewed to a very low ABV like other alcohol-free beers, Freestar instead blended together hops, barley and flavorings. But the synthetic-tasting result was not for me.
This was back in February 2021. Little did I know that 18 months later, I'd be trying the beer again — and enjoying it.
Having totally overhauled its recipe, Freestar is currently in the process of a mass sampling campaign aimed at bringing people like me — who tried the beer once and never purchased again — back on board. According to the brand's cofounder Felix von Hurter, free boxes of beer will be sent to "thousands" of people in the coming weeks.
"[The Freestar beer] was built more like a soft drink. However, the end result frankly wasn't hitting those beer notes," he says, explaining that Freestar now uses a more traditional brewing method that allows the beer to benefit from the fermentation process, while still keeping the alcohol level below 0.5%.
When brands reformulate
Freestar is far from the only brand to have given its recipe a rethink. The changes young brands make can range from complete overhauls — in 2019, infant formula brand Bobbie reformulated following an FDA recall — to taking in simple customer feedback. Last month, cheesecake snack brand Wonder Monday let customers know that it had updated its crust; they had previously complained that it was too mushy.
Brands will also reformulate products to keep up with legal changes, such as the introduction of "sugar taxes," or they may tweak recipes to respond to health and sustainability trends. The last time the Consumer Good Forum surveyed its 400-strong member base of retailers and manufacturers (who include General Mills, Target and Campbell Soup) on the topic, 66% said they had reformulated products.
But sometimes recipe changes have nothing at all to do with the taste of a product. In 2019, matcha soda brand Motto pulled its drinks off the shelves so it could start selling them in aluminum cans, rather than a glass bottle.
The reason for the change was to increase the brand's distribution footprint, and also sell the product online directly to customers. The drink also needed to remain stable at room temperature — previously, Motto's glass bottles had to be refrigerated at all times.
This change has required a new manufacturing process "akin to pasteurization" that keeps the ingredients stable, says Motto cofounder Tom Olcott. Other small tweaks have been made to the drinks, which are now back on sale, such as adjusting the proportions of some ingredients and adding salt.
"The big reason for doing this in our case is changing the container more so than the liquid inside," says Olcott. "For us, it's not about 'new and improved', it's more about 'hey, we're back'."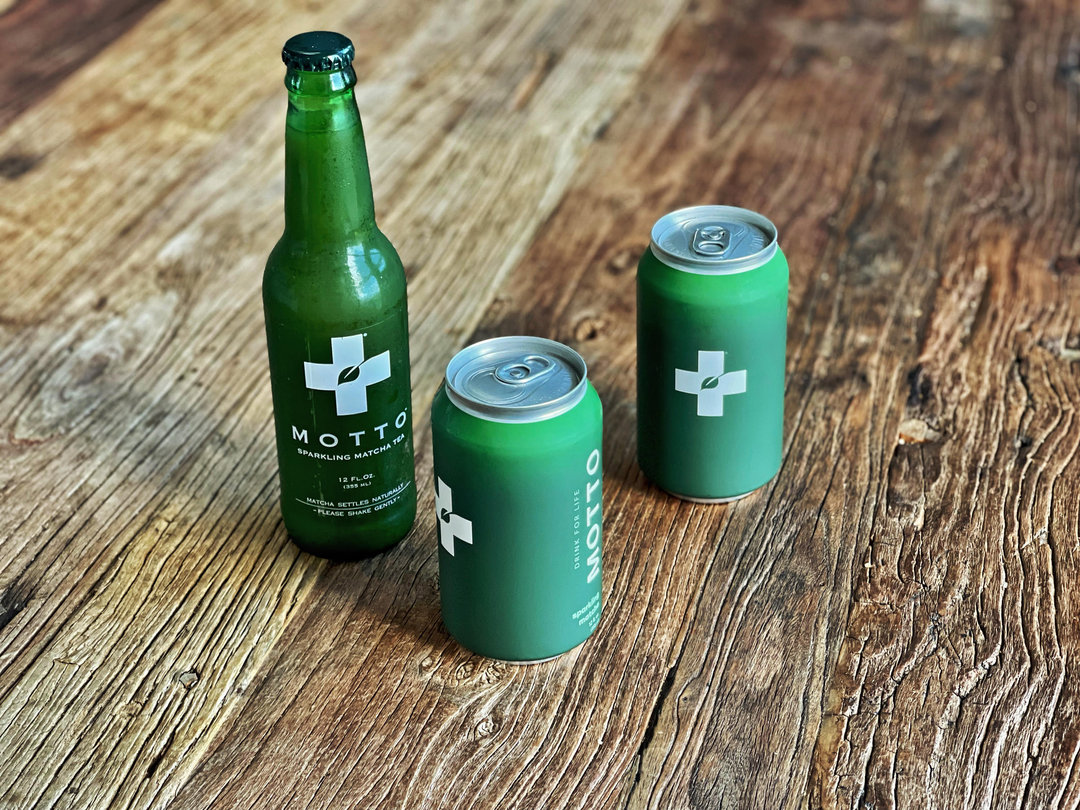 Post-launch recipe development
For other brands, a recipe change is needed take the product from an acquired taste to something that's more likely to find mainstream success.
In the case of Immi, a low-carb ramen brand, a reformulation was in the works before the brand had even launched.
The brand's cofounder Kevin Lee says the pandemic border closures scuppered the brand's planned R&D and manufacturing process, forcing them to restart with a U.S.-based manufacturer who didn't have experience making dry instant noodles.
The first version, launched in January 2021, ended up being a fresh noodle that had been "acidified" in order to become shelf stable — resulting in brittle noodles with a sour aftertaste. "All unpleasant qualities that no longer exist with the new version," says Lee. "The truth is, we weren't happy with the product."
So why go ahead with it? Lee says the pressure was on for two reasons — one, Immi needed some numbers to convince a new instant-noodle manufacturer to work with it, and two, it wanted to start collecting feedback from customers. Based on the waitlist for the product and early sales data, Lee says the brand was able to raise additional funding and secure a new manufacturer.
The new instant noodle version of the product launched in September last year and has sold out seven times since launching.
Pzaz is another that's been working on its recipe ever since launch. Founder Jonah Reider estimates that upwards of 200 versions of his brand's caffeine mouth spray have been cooked up at the Pzaz lab, with as many as 15 versions making it to customers.
"I'm a huge fan of building in public," he says, adding that the biggest challenge for his brand is the fact that caffeine is "the worst tasting substance to the human palate."
Pzaz has a key advantage when it comes to recipe tweaking — since customers are buying a caffeine spray for its function rather than taste, the brand has more room to experiment.
Sweetness, acidity and natural flavors are used to block the bitterness of caffeine, while other flavors can be layered on top, Reider explains. This week, Pzaz will launch updates to its peach and sour apple sprays, and a new flavor called "blue zazzberry" to its range.
New, improved, and worth another try?
Communicating a product reformulation to new customers is a delicate task.
If there weren't huge problems before, you don't want new customers to hear about the changes and assume the product sucked before. And if people did think it sucked, the challenge is to convince them to give it another go.
"The tone of voice is important, because so many 'new improved recipes' are almost an apologetic acknowledgement. We decided we weren't going to take ourselves too seriously and approach it in a fun, light-hearted way," says Freestar's von Hurter. The beers were sent out with a self-deprecating note asking for another chance.
Von Hurter estimates that if just 10% of people who receive the beers go on to buy from the brand, it will have been a successful campaign — brands Thingtesting has spoken to in the past put the conversion rate of sampling endeavors at around 20%.
Immi has also made an effort to win over the haters. As well as communicating to its customer base more broadly about the big changes that were happening with the product, Lee says the team also reached out to people who had left bad reviews or negative social media comments about the product to offer them free noodles.
"There's a small percentage who will just never respond or give us a second chance, but there was a large contingency who came back," he says. "I can picture two specific detractors who hated us so much, they were commenting on every single [Facebook ad] telling people to stay away. Those two people are now in love with the product."
Even though the product wasn't up to Lee's own standards, he said that seeing such negative feedback from people who tried the product was difficult to see — but it also made the achievement of turning people who were against the brand into advocates all the more rewarding.
"It was extra brutal because we started this company because of a personal mission. But you still have to satisfy the taste and the texture," he says. "Being able to release something you're proud of, and that you really wanted to launch initially, it truly has been a blessing."