Each week, we check in with a different member of Thingtesting's community to ask what brands they've spotted, what they're testing, and take a peek into their recent reviews.
This week's feature is Maisie Schloss, she's the cofounder and Creative Director of Maisie Wilen. Formerly, she was the head womenswear designer at Yeezy by Kanye West, from whom she received seed funding to launch her own brand. Read on to discover the brands she's recently spotted and everything else in her current rotation.
Know a tastemaker who loves to try new things? Submit their name here.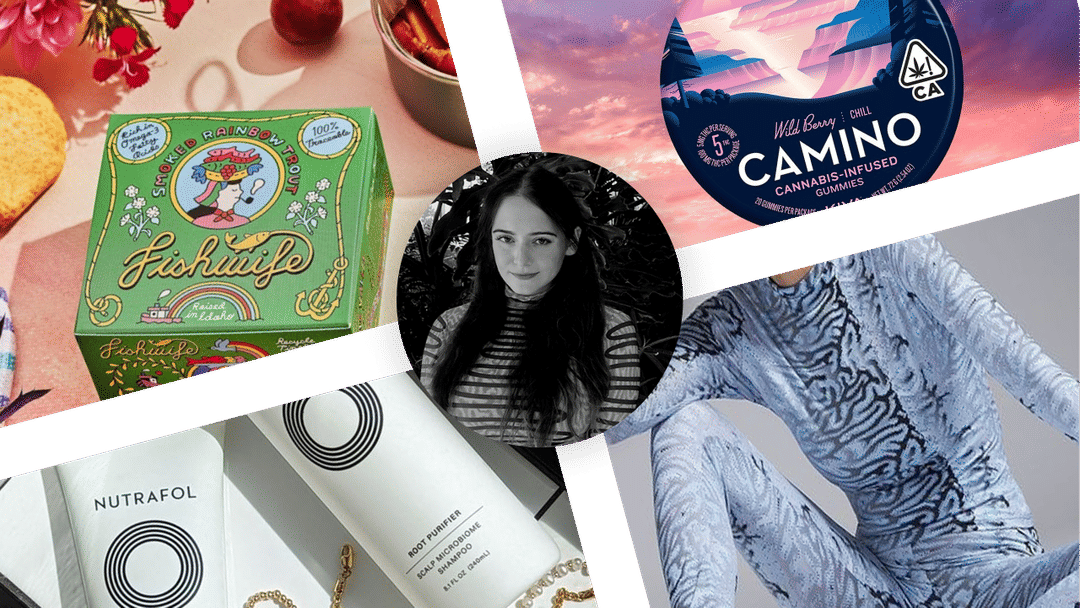 Hi Maisie, please introduce yourself.
My name is Maisie Schloss. I founded my clothing brand Maisie Wilen after receiving seed funding from my former boss Ye. The brand is known for its lighthearted, futuristic, print-driven womenswear but is soon expanding to include menswear as well. I grew up in Chicago, lived in New York during college, and now live in Los Angeles.
Is there anything in particular you learned from Kanye West while he was your boss that you've carried into founding your own brand?
Always think about the bigger picture. He taught me to imagine my work as a universe and each decision is a piece within it.
How do you define the ethos of your brand?
Maisie Wilen is a line of basics for maximalists. I focus on making easily wearable, comfortable, and flattering silhouettes that you can get mileage out of but in exciting prints and textiles.
What are some brands you've recently spotted?
Fishwife. The most delicious tinned fish that works perfectly with any meal or on its own. I pretty much live off of the smoked salmon.
Nutrafol. Hair growth supplements that have added strength, thickness, and even shininess to my otherwise very thin hair. It really works!
Kiva. I've never ever been into weed and usually hate edibles, but these completely knock me out and give me the best sleep of my life. Perfect for fighting jetlag.
Dr. Elsey's. Perfect clumping, scentless, and non-tracking kitty litter.
What's a brand you recently tested?
Who are your dream dinner party guests?
Every single one of Paris Hilton's pets, past and present.
What else is in your current rotation?
I'm currently on vacation in the Greek islands enjoying a diet exclusively made up of tsipouro and grilled octopus. Before I left I was getting into learning tennis. LA has incredible public courts including one on a mountaintop in Griffith Park and another that's on a rooftop in Beverly Hills.
Spotted in Maisie's living room...