Each week, we check in with a different member of Thingtesting's community to ask what brands they've spotted, what they're testing, and take a peek into their recent reviews.
This week's feature is Helen Reavey, she's a celebrity hairstylist and the founder of Act+Acre. Read on to discover the brands she's recently spotted and everything else in her current rotation.
Know a tastemaker who loves to try new things? Submit their name here.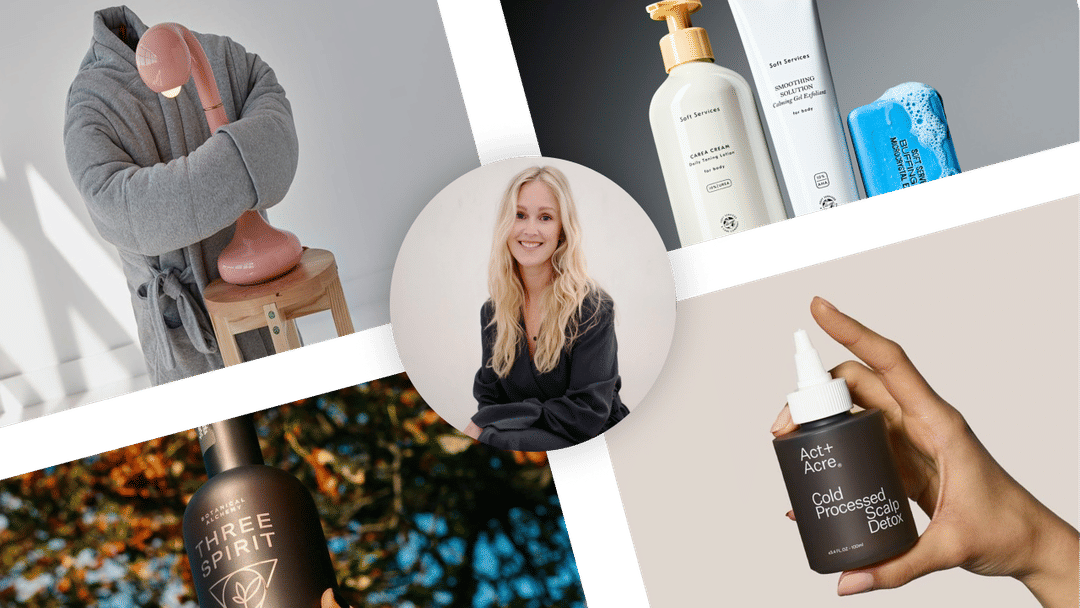 Hi Helen, please introduce yourself.
Hi! I'm Helen Reavey, a board certified trichologist, celebrity hairstylist, and the founder of scalp care brand, Act+Acre. Having worked worldwide from salon to runway, I noticed across the board an overwhelming commonality of poor scalp health. We built Act+Acre to educate consumers on the importance of caring for their scalp like their skin and why a holistic hair health routine must include innovative, non-toxic and effective scalp care.
Why do you think consumers lack knowledge about their hair health? How do you work to educate your audience?
I think consumers lack knowledge around proper hair and scalp care because it is something we were never taught to focus on growing up. The emphasis has always been focused on hair care but never on the scalp - which is quite literally where all hair concerns and goals start!
I love helping our Act+Acre community build a routine that emphasizes healthy hair starting at the root. When you nurture your scalp with the right products, you create a healthy environment that will best support growth. Whether it be through a TikTok video or a DM, it's incredibly important to me to give personalized advice based on a person's individual hair concerns. One in two people suffer from some form of hair loss before the age of 40, and if I can help even one person with their scalp concerns—it's a win on my end.
What are some brands you've recently spotted?
Three Spirit. It's a great alternative to alcohol and the ingredients are very clean. I absolutely love their bottle of Livener- this flavor has an amazing spicy kick to it.
OFFHOURS. I bought the homecoat last winter and it's one of my favorite purchases to date. The quality is incredible and it's made from recycled materials.
Soft Services. Their body treatments have truly elevated my skincare ritual and I love how the brand emphasizes keeping their physical and digital waste to a minimum.
Dieux Skin. These products have really transformed my skin. I think integrity and transparency are incredibly important qualities for beauty brands to uphold today and Dieux has done it so well.
Circumference. This is another amazing skincare brand that is making incredible sustainability initiatives. I think it's amazing that they partner with Brightland to repurpose their byproduct and use it as an ingredient.
What's a brand you recently tested?
What else is in your current rotation?
I've been loving Little Canal in the Lower East Side. They have incredible matcha and I've made stopping by a frequent ritual of mine.
Who are some spotters in your community that you look to for new things?
I always look towards my friends in the industry for inspiration–Mischa G, Clara Leonard, Katie Hughes, Sam Berry and Jewels Grogan.