Welcome to the house of smells
When direct-to-consumer brands want their products to smell as good as they look, they turn to the same fragrance giant.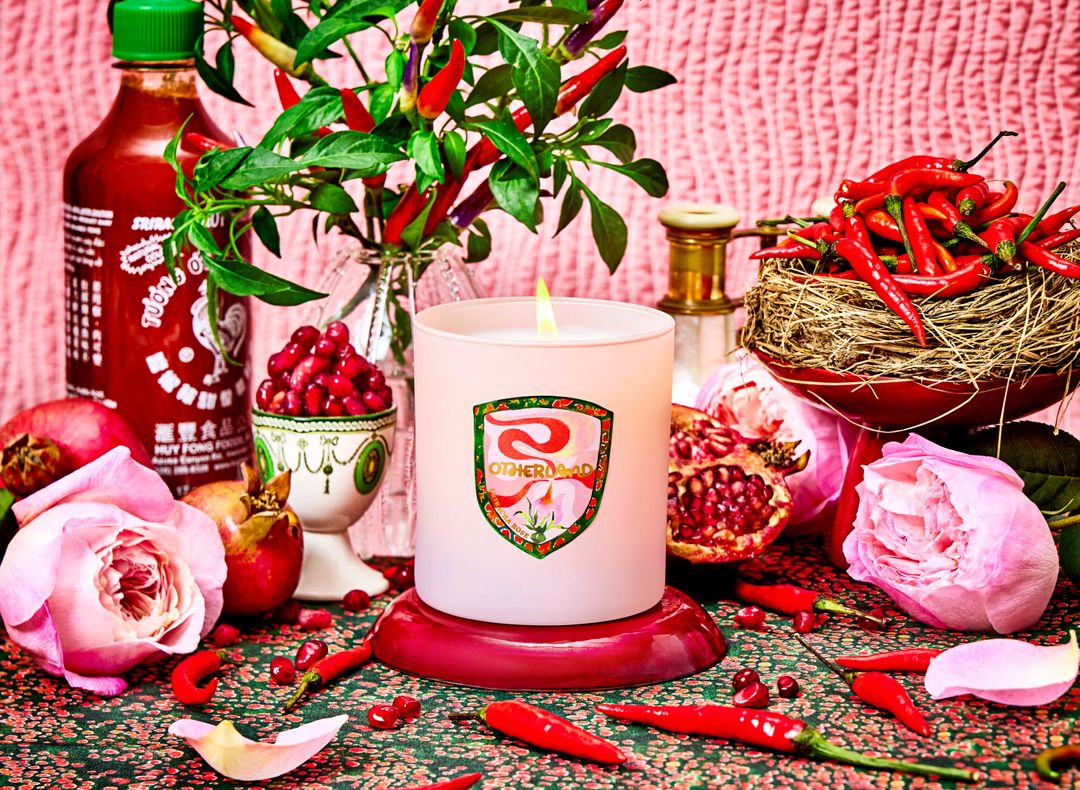 A number of direct-to-consumer brands have made a name for themselves by doing interesting things with scents.
There's Otherland, a candle brand that transports its customers to beach houses and tennis games, through the right scent notes, and its competitor Boy Smells, with its provocative "kush" candles.
The Nue Co is dabbling in the world of functional fragrances — scents that not only make you smell nice, but can reduce stress and improve mood, too — while British brand Beauty Pie sells perfumes that are top-tier in quality but sell at massively reduced price (members of its beauty club platform pay just $27 per bottle). When Glossier launched its first-ever perfume in 2017, the brand's founder Emily Weiss said the ingredients in the bottle would emphasize the smell of skin, not heady fragrances.
Each brand has taken a different approach to the form, function and philosophy surrounding their scents. But they do have one thing in common: the formulas mentioned above were all developed by Firmenich, the world's largest privately owned fragrance house.
Perfume geniuses
Founded in 1895, the Swiss company has become known for the iconic fragrances it has had a hand in — Firmenich's formulations include Calvin Klein's CK One and Le Labo's Santal 33 — as well as its cutting edge flavor and fragrance development technology. It's a lucrative trade to be in, with Firmenich boasting revenues of $4.71 billion for the year to June 2021, up 10.2% year-on-year.
From its origins synthesizing the taste of strawberries and citrus fruits, today the company can create fragrance molecules that double up as skincare ingredients (in May 2020 it launched Dreamwood, an antimicrobial ingredient designed to smell like sandalwood), and aromas that mimic the smell of meat being cooked, for use in vegan proteins.
This year, it launched an online portal called "scentmate," where brands can provide information on their scent preferences before an algorithm spits out its recommended notes. It's a far cheaper way for small businesses to get a foot in the door at the House of Smells, perhaps before they are able to offer a more compelling challenge to one of the firm's master perfumers.
How exactly the Swiss scent giant works more intimately with brands is, to some degree, a mystery. While it will happily send releases out about its latest tech innovations, it is not overly forthcoming about the specific list of brands with which it works. Information on how much it costs young businesses, or how those deals might be structured is also not easy to find. Multiple press requests from Thingtesting about its work with direct-to-consumer brands went unremarked on, while several young brands known to have worked with the company declined to speak with Thingtesting about the process, citing confidentiality agreements.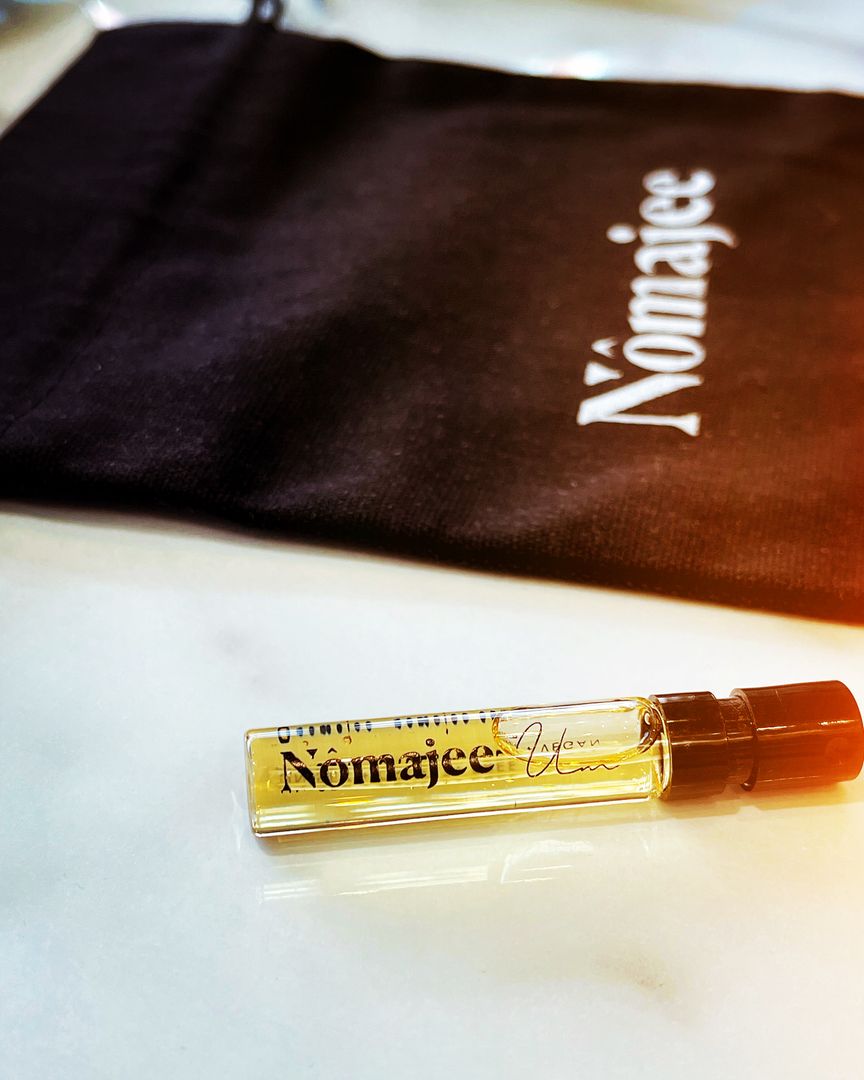 Getting in with the perfume world's biggest names
For small brands that dream of selling iconic scented products, it is essential to bring a "nose" (a perfumer with an extremely fine-tuned sense of smell) on board. For its "world's best-smelling sunscreen," Vacation worked with the perfumer behind Clinique's Happy, Rodrigo Flores-Roux. Meanwhile, New York candle brand Keap has turned to Christophe Laudamiel, the maker of the Abercrombie & Fitch store scent Fierce, for help with its formulations. The struggle for any brand new company, though, is to convince an experienced perfumer their as-yet-untested product is something they should put their name on.
"I had heard that these fragrance houses do not work with startups — [that] they need $100,000-plus initial orders in order to do anything with you, and that it's very prestigious and for bigger companies," says Abigail Cook Stone, the founder of Otherland, of her scent-creation journey. At first, she tried to develop her own sense of smell and create her own fragrances — she would carry her wax concoctions around with her in plastic jars, so she could regularly take a whiff — and contact smaller fragrance houses. But she still wasn't getting that "transformative" scent payout she was looking for. "I felt like I was stuck," she says.
Her lucky break with Firmenich came in the form of a bachelorette party: the bride strategically sat Stone next to a friend of hers, who worked at the fragrance house. The party took place at the Lavo nightclub — which just so happens to be in the same building as Firmenich's New York office. "There we were, the music is bumping and I'm pitching my idea to her," Stone recalls. It wasn't long before she was relaying her idea for a candle brand that combined art, scent and stories (what Stone calls "modern olfactive design") to Firmenich's business development team.
Still, it's unusual for a brand with no track record or expertise in the fragrance space — before Otherland, Stone's professional background was in art, not scent — to get a foot in the door at Firmenich. By the time Glossier launched You, the business was already five years old and its founder a startup world sensation. Beauty Pie's founder Marcia Kilgore, meanwhile, is an industry veteran, having previously founded a number of companies in the beauty space.
It's a similar story for Ash Huzenlaub, the cofounder of about-to-launch perfume brand Nômajee, which has developed its first fragrance with Frank Voelkl, the Firmenich nose behind You, Santal 33 and The Nue Co's Functional Fragrance. Before working on his latest venture, Huzenlaub launched and exited the international perfume brand Commodity, where he had developed fragrances with Firmenich.
"I've got experience working with Firmenich, Robertet and Givaudan, and those [perfume houses] are perceived in the global industry as the top three," Huzenlaub says. "[But] even though I had a history in the fragrance industry, for them to be fully on board they need to believe in the story you're creating as well. They need to understand what your brand is about, what your distribution model is going to be." Huzenlaub says that, like Stone, he also presented a business plan to Firmenich that detailed every aspect of his plans. The only thing that was missing was the "juice" — the industry term for the scented recipes the likes of Firmenich create.
The art of creating a scent
Stone says that her first task when working with Firmenich was to brief it on the type of scents she wanted to create for Otherland's debut candle line. Scent is a language few people speak, however, and Stone says she had to rely on stories of her own personal memories (and their associated smells) to get across what she wanted. A plum scent reminiscent of the jam her mother would buy on family trips to Nantucket, say, or the smell of fresh tennis balls that were a hallmark of her first-ever job working at the US Open. Firmenich's account directors and evaluators are also on hand to translate between the master perfumers and the brand founders.
Once the vision has been communicated to the perfumers — perhaps with the help of a visual mood board or two — the next step is to simply trust them to get on with it.
"I've worked with 12 master perfumers since 2014, and each of them have their own idiosyncrasies and personalities," Huzenlaub says. "They're the artist, they did the painting, and they don't need anybody coming in and telling them what to do."
Huzenlaub says that Voelkl was given pretty much free reign to choose which ingredients would go into Nômajee's first perfume, so long as they were vegan and could be sustainably sourced. "I didn't see [the sample] until he felt he had something complete," Huzenlaub says, adding that Voelkl created 10 or 12 versions of the perfume privately before presenting the finished version. "We really wanted Frank to have creative freedom, and I was not involved in sourcing the ingredients or giving him direction as to whether [the scent should focus on] coffee, or black rose."
Samples can then be tweaked, if needed, before further testing. This process can involve — as it did for Otherland — taking a sniff in Firmenich's fragrance booths, which simulate how a scent might come across while burning in a room (to cleanse the palate between formulas, Stone says the perfumers' advice is to stick your nose into your elbow and smell your own skin). The formulations then go through stability testing to see how the scent holds up over time, before finally being sent off to be turned into a candle, eau de parfum, or other scented product by another supplier. Stone says it now takes around two months to create Otherland's collections.
Smelling an opportunity
Stone reckons Otherland is one of the first direct-to-consumer brands that Firmenich worked with — the brand launched in December 2017, one month after Glossier's You hit the virtual shelves. Clearly, these experiences have convinced Firmenich that ecommerce brands are a great way to get its scents out into the world. In 2020, 33% of perfume sales were made online, compared to just 19% in 2019.
The benefits are mutual, and being able to point to a connection with other iconic (and therefore more familiar) scents can be a key selling point for direct-to-consumer brands, who have to figure out how they're going to describe a scent using just words and pictures.
According to Glossy, sales of Glossier's You have been growing in double-digit percentages "every year since launching in 2017" — making it one of the brand's top-five selling products in revenue terms.
But perhaps a more compelling testament to the power of partnering with a perfume giant is that one in four Glossier You purchasers have never actually smelt the fragrance in real life before.
Thingtesting is a place to discover and talk honestly about new online brands. We're not sponsored or paid by brands we feature. Read more about Thingtesting.
Sign up to start writing reviews, curate and share lists, and receive our weekly newsletter.
Feedback? Yes, please.