Taking it offline: How brands find customers outside of social media
Not everyone is scrolling on social media. Three brands share their real-world tactics for getting to know new customers.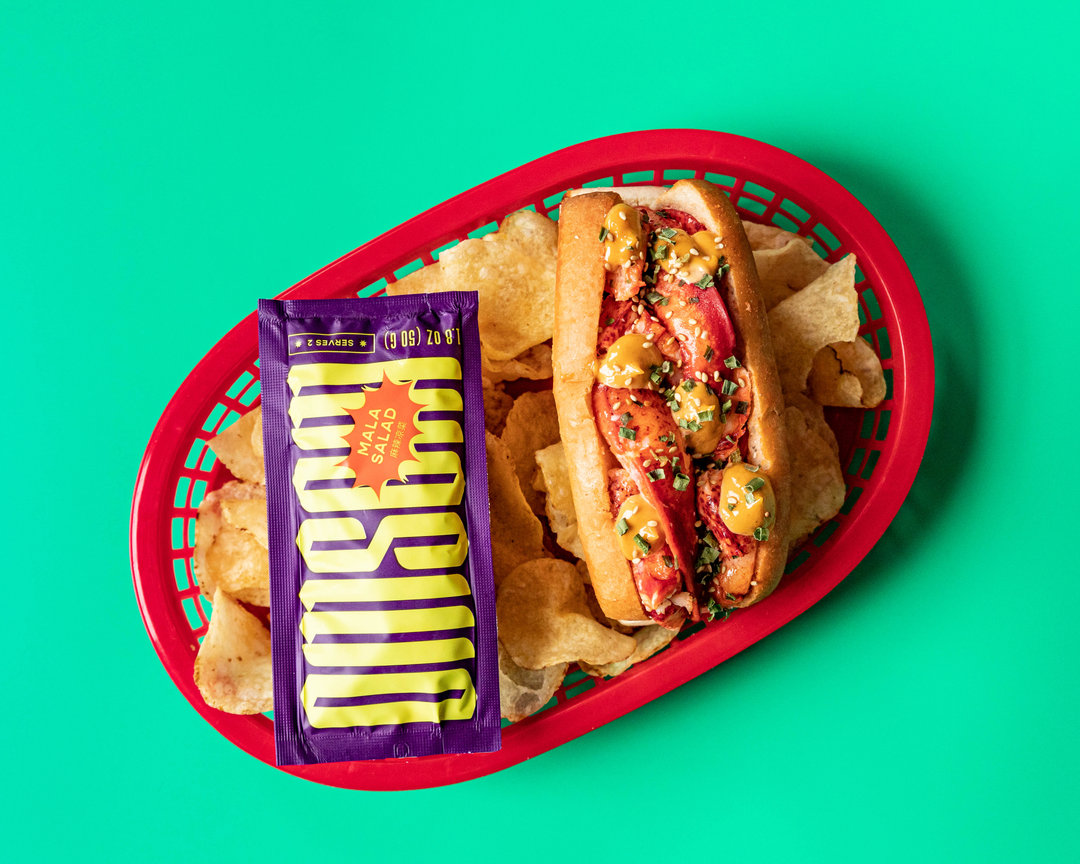 Direct-to-consumer brands are a mainstay of platforms like Instagram and TikTok, where so many of us have been stalked by their adverts.
But that doesn't mean social media is the only place brands go when they want to find new customers. After all, while the average social media user might spend 2 hours and 27 minutes scrolling through their various feeds per day, there are plenty of people who are Far Less Online, or who have quit using such platforms altogether.
If brands want to keep reminding people of their existence, they'll need to start thinking about where their potential customers spend their offline time. There are plenty of tactics for doing this — health and beauty brands like Topicals, Rory and Spoiled Child have been known to pop up on billboards, while furniture company Floyd has produced TV ads.
We asked three brands to talk us through how they get their products in front of customers in the real world.
Omsom: Getting on the menu
Since May 2, there has been a new way to try pantry brand Omsom's Chinese mala salad sauce: throughout summer, a lobster roll featuring the sauce will be on the menu at Luke's Lobster locations across the U.S.
It's the second restaurant partnership that Omsom has done. Earlier this year, it worked with the salad chain Chopt — which has over 70 outlets across the U.S. — to develop three dishes featuring its Thai larb and Vietnamese lemongrass BBQ sauces.
"Because Omsom crafts sauces, we can be pretty flexible," cofounder Kim Pham says of the types of recipes and restaurant chains that it makes sense for Omsom to work with.
Pham says it normally takes between three to six months to finalize the recipes that are going to go on sale, and it's a process that's mutually beneficial. From the restaurant's perspective, Omsom can add credibility when it comes to creating recipes featuring Asian flavors, and also attract fans of the brand who want a night off from cooking their own meals using Omsom sauce bases.
From Omsom's perspective, "both Luke's and Chopt have incredible footprints [and] existing hyper local communities," Pham says, some of whom may not be familiar with how to use the sauce bases Omsom makes. "It's a really cool marketing moment, being able to reach a new audience in a new way."
While some partnerships are purely about brand awareness, working with restaurants comes with a slightly different risk-reward calculus, since Omsom is paid for the ingredients supplied. As such, it's not critical to track direct return on investment from the project. "We're still early on in our brand journey, [so] it's less about straight revenue-driving partnerships and more about warm lead generation," Pham explains.
That said, there is the opportunity to give customers something they always want: a discount code. "Whenever we do partnerships like this, there's always email exchanges where we can use coupon codes to track."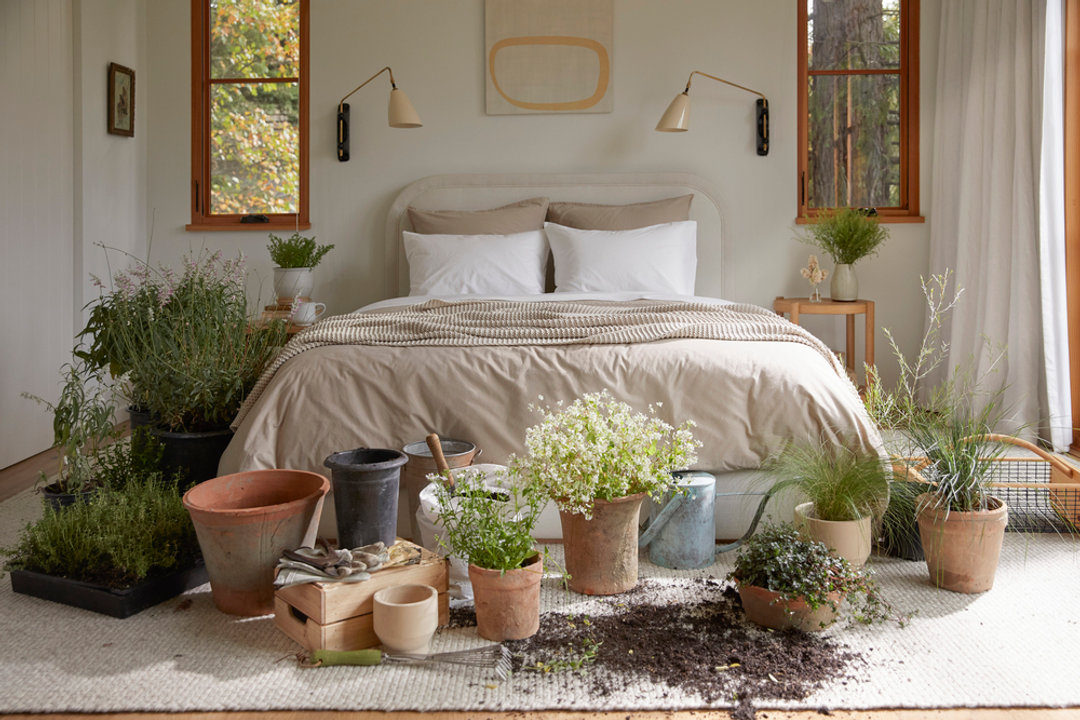 Parachute: Door-to-door sales
Homewares company Parachute first started contacting people through the mail in 2016, when it would send postcards to past customers in the hope they'd come back to buy something else.
But after doing some testing, they realized this wasn't the best way to utilize the U.S. postal system — customers who received a postcard, Parachute's data showed, weren't signficantly more likely to repurchase than those who didn't.
So Parachute pivoted its strategy. Since September 2017, it has been sending out a print catalog featuring its products to a mixture of past and prospective consumers. The 40-page catalog it sent out in March went out to 1.5 million people.
These aren't cheap campaigns to run — there are printing and paper costs to think about, and the weightier the catalog is, the more expensive it is to post. "That's why we try not to go over a certain number of pages, or a certain paper weight," says Foujan Volk, Parachute's VP of brand and marketing. But it's worth it, since Parachute typically sees an uptick in sales after sending the catalog out.
Volk estimates that direct mail, which includes email marketing (a "negligible" spend, she says) accounted for 12% of Parachute's advertising spend in the first three months of this year, with the rest split between a mix of the usual social media suspects, as well as things like a new partnership with the New York Times.
Of those, Volk says that catalogs are the easiest to figure out if someone actually ended up buying something as a result — you simply match up the addresses. Vokl says that within the first two weeks of mailing out the catalogs, Parachute will experience an uptick in sales, and within eight weeks it will stop taking effect. Then? It's time to send out a new one.
Noshinku: Sampling by way of luxury hotels
When hand sanitizer brand Noshinku launched in 2017, "we saw that people wanted to be healthy, they wanted to be clean, but they weren't using sanitizer," says cofounder Arie Hefter. The problem was that most people associated hand sanitizer with dry hands and the smell of alcohol — two things Noshinku was trying to fix. To get people to understand the benefits of its products, it would need to get them to try it out in real life.
The pandemic provided that opportunity. Shortly after it hit in 2020, the Ace Hotel became a stockist for the brand's sanitizers, installing Noshinku's dispensers in its lobbies.
"The cost of Facebook advertising is rising substantially and having diminishing returns," says Hefter. Working with hotels, on the other hand, "gave us an opportunity to engage with our consumers in brand-aligned locations," he adds. And even better than other marketing initiatives, the Ace Hotel was actually paying for the product as a wholesale customer.
It's a strategy Noshinku has continued to pursue, and Hefter says that the brand now works with 135 "enterprise accounts," including hotel brands like the Ace Hotel, a number of luxury spas, luxury retailers like Chanel in London, and even corporate offices such as TikTok's and JP Morgan's. It's a virtuous circle where the more wholesale accounts Noshinku can get, the more opportunities it has to get its product in front of customers who might not find out about it otherwise.
"While it does act as a feeder for our consumer business, we have started to pivot to creating premium solutions for luxury hotels and premium offices," says Hefter. "This is now another side of our business — not just a marketing play."