Where are all the COVID-era hygiene brands now?
Hand sanitizers and masks saw a huge spike in 2020. Now that sales are subdued, what are brands in this category doing to survive?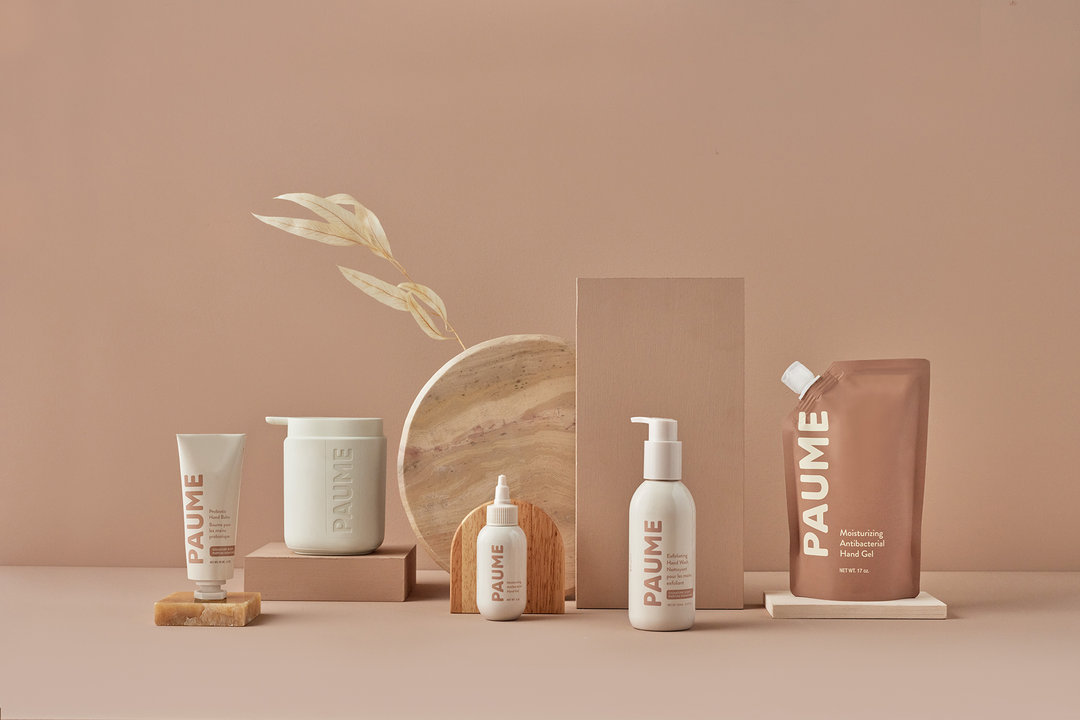 It wasn't long after the COVID pandemic hit that a wave of brands started selling masks, hand sanitizers and anything else that might make sense in a newly germaphobic world.
At the time, many said their products were designed for the "new normal," where people would forevermore be sanitizing their hands and wearing masks in public places. But while hand sanitizer sales leapt by a phenomenal 600% in 2020, two years later it appears our new habits are starting to wear off.
On March 3rd, the U.S. Centers for Disease Control and Prevention said COVID-19 infection rates had fallen such that 93% of the U.S. population lived in areas where mask wearing was no longer necessary. When The Honest Company announced its financial results later that month, the numbers reflected that: it said it had taken an $8.6 million sales hit as a result of "reduced COVID-19 related consumer demand for sanitizing and disinfecting products and face masks."
In the U.K., a recent YouGov survey found that only 42% of people are now wearing face masks in public places, compared to 77% in December 2020. And in Canada — where some of the world's longest lockdowns took place — the breweries and distilleries that pivoted to making hand sanitizer are now winding these side hustles down.
Indeed, a number of brands added to the Thingtesting directory during this period now appear to have fallen by the wayside. The websites of BioRomper, an antimicrobial bodysuit launched in October 2020, and hand sanitizer brands Cleanli and Hande no longer appear to be active.
For those that do remain, the question now is how they can pivot, expand or reposition their products to appeal to customers at this point in the pandemic.
The COVID pivot
Sam Levinson says that when she launched her hand sanitizer brand Dom in April 2021, sales in the category had already entered into "an interesting transition period."
"A year had passed, and hand sanitizers were still prevalent but we were seeing a more elevated experience," she says, pointing to the trend for moisturizing-and-sanitizing products compared to the standard sanitizers available at the start of the pandemic.
Today, she says people who were buying hand sanitizer during the pandemic now fall into two categories — those who have now added it to their daily routines, and those who "associate it with COVID and don't want to hear anything about COVID anymore."
Dom has started developing new products for its range in order to combat falling hand sanitizer sales. In September, it will be launching a room spray (with the same scent as its sanitizer) and a lubricant — two products that are often packed with chemicals but will be given Dom's "clean ingredient" treatment. "We can't just be a sanitizer brand," says Levinson. "And that's why we're expanding."
She hopes that if people continue to shop with the brand for other lifestyle products, they may also eventually purchase hand sanitizer again as their stockpiles run out, or the association with COVID wears off.
Paume, which launched with a hand sanitizer and pump dispenser in January 2021, has also been busy expanding its product range. "By the time I launched the brand, I was already thinking about where to go," says founder Amy Welsman.
Instead of opting to go further down the hygiene path — as U.K. competitor Never Go Alone appears to be doing, with a range of sanitizing wipes launching soon — Welsman wants Paume to become a leader in the skincare space for hands. "Similar to Act+Acre owning scalp care, or Fur owning skin care for down there, we thought we could be the definitive hand care brand," she says.
At the end of last year, Paume launched a cleanser and probiotic hand balm, and it plans to launch a cuticle cream in September. Other products are in development.
Here to help, not to stay
Not all brands that launched selling hygiene products during COVID are sticking around — and for some, the plan may always have been to close down after riding the wave.
Hande launched in the U.K. in April 2020 and was in business for around 18 months before ceasing operations. The brand was a collaboration between design agency IYA Studio and knitwear brand Country of Origin.
"During lockdown, [we] wanted to do something to make a bit of a difference," says Matt Cottis, IYA Studio's creative director, adding that the brand donated profits to food banks and other local organizations. It was never intended to continue beyond the pandemic, he says.
Sales were strong for the first six months when it was hard to get ahold of sanitizer, and Hande also picked up wholesale accounts with Selfridges and Anthropologie. Hospitality venues, who wanted to offer sanitizer to customers, were another buyer. "But to really scale something like [Hande] would have required too much investment, and we would have needed to bring people in to build it out," Cottis says. As sanitizer sales dwindled and work at the founders' respective businesses began to ramp up again post-pandemic, Hande was put to the side.
Overall, the project broke even, Cottiss says, while the location used to make and bottle Hande sanitizers is now a shop run by IYA Studio.
The future of hand sanitizer sales
Hand sanitizer and other hygiene products may not be on shoppers' minds in the same way they were at the start of the pandemic, but the brands do say opportunities remain.
"One big behavioral shift that has happened is that people are just more aware of how germs and viruses are spread," says Welsman, adding that travelers and new mothers are among the consumers who are still thinking about hand hygiene. However, while Paume's sales continue to grow month-on-month, she does expect that hand sanitizer will become predominantly a seasonal product with sales spiking around cold and flu season.
Both Paume and Dom's founders say retailers are also now reconsidering which brands they work with, having sold through the stock they scrambled to get hold of at the beginning of the pandemic.
"There was a huge growth period where huge beauty brands and alcohol companies were launching sanitizers," says Levinson. "Now we're moving out of the pandemic, those brands are moving away [from the category]. Which is great. It sheds a light on the products that are here to stay."