A new wave of at-home fertility brands are tackling taboos
From ovulation trackers to sperm freezing services, brands are seeking to fill a health knowledge gap.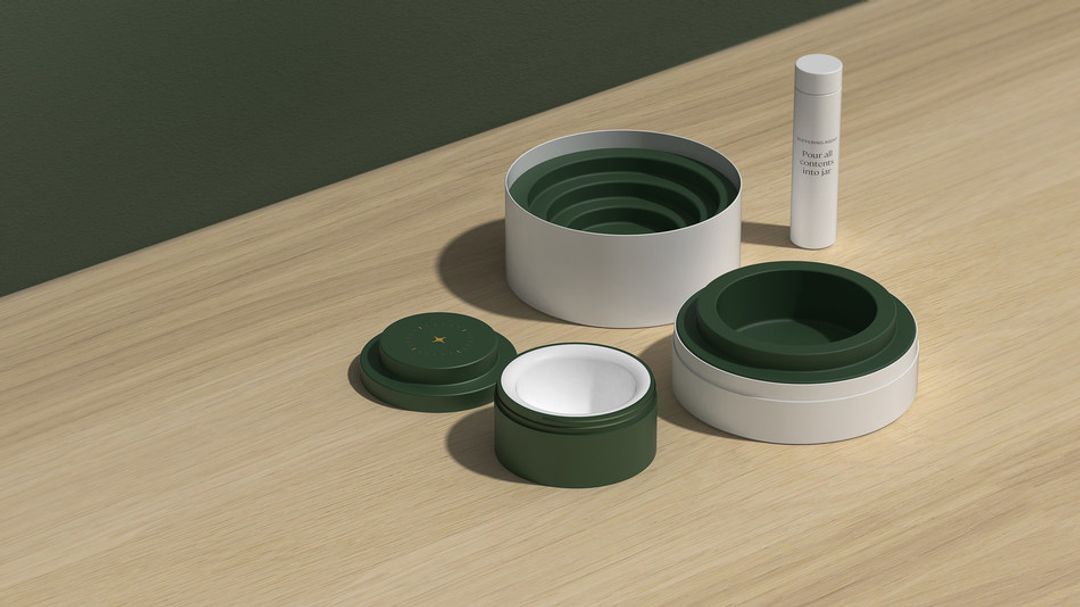 From whipping up sourdough loaves to taking on new craft projects, many sought out at-home activities to stay occupied during lockdown. Others spent their time family planning.
Khaled Kteily, founder of sperm-testing startup Legacy, says his business has averaged 25% month-over-month growth during the past year and a half. Meanwhile, a December 2020 survey by Modern Fertility showed that 30% of women have been actively reassessing their family planning decisions as a result of the pandemic, with almost half deciding to delay having kids.
Another survey released in January by U.K. law firm Stowe Family Law found that almost half of women are now turning to tech to aid their fertility plans, with egg freezing, IVF and sperm donation among the most popular options.
The rise of modern fertility companies
While the pandemic has certainly encouraged people to think critically about their futures, there are other cultural shifts driving increased interest in fertility products and services.
"Part of it is the shift towards 'at-home'," Kteily says. "But another part of it is increasing adoption and awareness of fertility topics." He adds that when he launched Legacy in 2018, the company was following the lead of Roman, Hims, Modern Fertility and other startups tackling "taboo" topics by delivering discreet services to customers' homes.
In 2019, at-home fertility startups raised over $150 million between them, including egg-freezing company Kindbody's $4.5 million capital raise, sperm-storage startup Dadi's $2 million seed funding, and Modern Fertility's $15 million Series A.
Their offerings differ, but all of these companies are rallying behind a united challenge: the desire to democratize fertility, and help men and women to better understand their bodies.
"When you're talking about such an awkward and uncomfortable topic, you would do anything to not go to a clinic," Kteily says. "There's a lot of intent around looking for at-home options."
Maybe, baby
Today, instead of having to sit in a sterile doctor's waiting room for a reproductive health checkup, it's possible to track your ovulation status using devices from Ava Science or Natural Cycles, while Dadi and Legacy provide sperm analysis and storage services where samples can be sent by mail. Modern Fertility can help customers understand if they need to go to their doctor for a confirmed diagnosis for polycystic ovary syndrome (PCOS), a condition that can affect fertility, through its hormone-testing service.
These products and services may seem most useful for people who are actively trying to conceive, but they are also gaining traction among consumers who simply want a better understanding of their own reproductive health.
Even health-tracking startups that don't have fertility as a core focus are jumping in. Last October, health tracking ring Oura announced a partnership with Natural Cycles to bring fertility tracking to its app, in addition to its sleep and activity monitoring. Oura is now working with researchers at the University of California, Berkeley to figure out how continuous temperature monitoring can help people to understand their ovulation status more precisely. In 2019, blood testing company Thriva added two female hormone tests to its range of general health checkups.
Access to this information is just what the fertility startups want. Modern Fertility has long stated that its mission is to make fertility checkups as commonplace as getting your cholesterol evaluated. Speaking to Forbes in 2019, the company's cofounder Afton Vechery explained: "We don't push women toward fertility treatments and we don't prescribe a pill. Our product is designed to fill the biggest information gap in women's health."
Increased awareness around falling fertility levels is also encouraging people to take a more proactive approach. According to reproductive epidemiologist Shanna Swan, whose book "Count Down" was published in February, male fertility rates in particular are falling at an alarming rate.
"My belief is that we are going to normalize this topic...to the extent where men in their early 20's who are just entering adulthood will be thinking more proactively about whether or not they want to be a dad in the future," Kteily says.
Thingtesting is a database of internet-born brands. We're building the un-sponsored corner of the internet where consumers can come together to talk honestly about new things. Read more about Thingtesting.
Create a free account so you can make your own lists, whether that's because you love them or because you want to try them.
Feedback? Yes, please.