From kitsch to cool: The brands selling arts and craft products
A number of brands that want to bring out our inner artist are setting up shop outside of Etsy's orbit.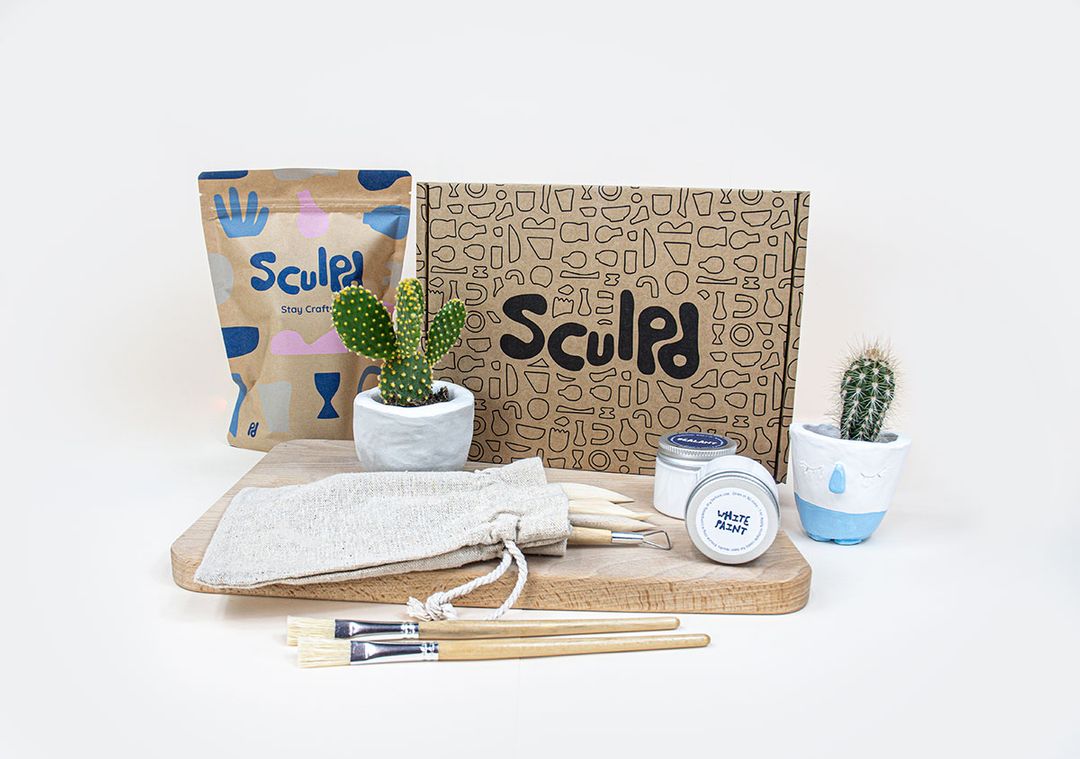 When Coronavirus hit in March, Spanish knitting kit company We Are Knitters saw its sales go up by 75% week-on-week, while Ceaco, America's biggest jigsaw puzzle maker, says mid-March sales were up 300% year-on-year. Meanwhile, Etsy sellers have raked in $346 million selling hand-crafted masks.
It's easy to understand why crafty brands suddenly have so much appeal right now: with the boundaries between work and life becoming extremely blurred, people are seeking ways to put a full stop at the end of their working day. Activities that don't require a screen – or, even better, stop you from being able to reach for your phone – have been on the rise, meaning it's a good time for brands that sell stuff you can make with your hands.
For a long time, Etsy was the place to go if you wanted to purchase a crafting kit online – but when Wool & The Gang launched in 2008, it showed that it was possible for a brand that sits squarely in the homely hobby category to not rely on the platform. For WATG and others, the benefit of breaking away from Etsy's marketplace power is the ability to form a direct connection with customers – and to shake off the idea that these aren't businesses that should be taken seriously. In 2016, WATG was acquired by BlueGem Capital Partners, before being sold again to Lion Capital in 2019.
A number of new brand-forward businesses have since emerged selling kits that enable customers to whip up their own candles (Siblings), embroideries (Folklore Company) or even puzzle together works of art that can hang in the home (Jiggy, Piecework).
While some specific categories have taken off – at the time of writing, there are six puzzle brands in Thingtesting's directory – the create-at-home category as a whole is still in the early days of going direct-to-consumer. When Sculpd launched in March 2020, it also chose to sell via its own website in order to get away from the crowd of small businesses selling similar craft ceramic kits over on Etsy. It's early days, but growth has been solid, and the team says customers have largely fallen into two categories. One very much expected – those that want to relax and unwind – and one less so: those who are looking to socialise. Founder Matt Clements says the team has noticed customers placing group orders so they can craft up their ceramic pots together over a bottle of wine, and that corporate clients have also been in touch to arrange Zoom sessions with their staff. "This is a different way of having fun at home," he says.