Each week, we check in with a different member of Thingtesting's community to ask what brands they've spotted, what they're testing, and take a peek into their recent reviews.
This week's feature is Dianna Cohen, she's the founder and CEO of hair care brand Crown Affair. She previously consulted with brands including Outdoor Voices, Flamingo, and Yumi, and was an early employee at Glossier's "Into The Gloss" and Away. Read on to discover the brands she's recently spotted and everything else in her current rotation.
Know a tastemaker who loves to try new things? Submit their name here.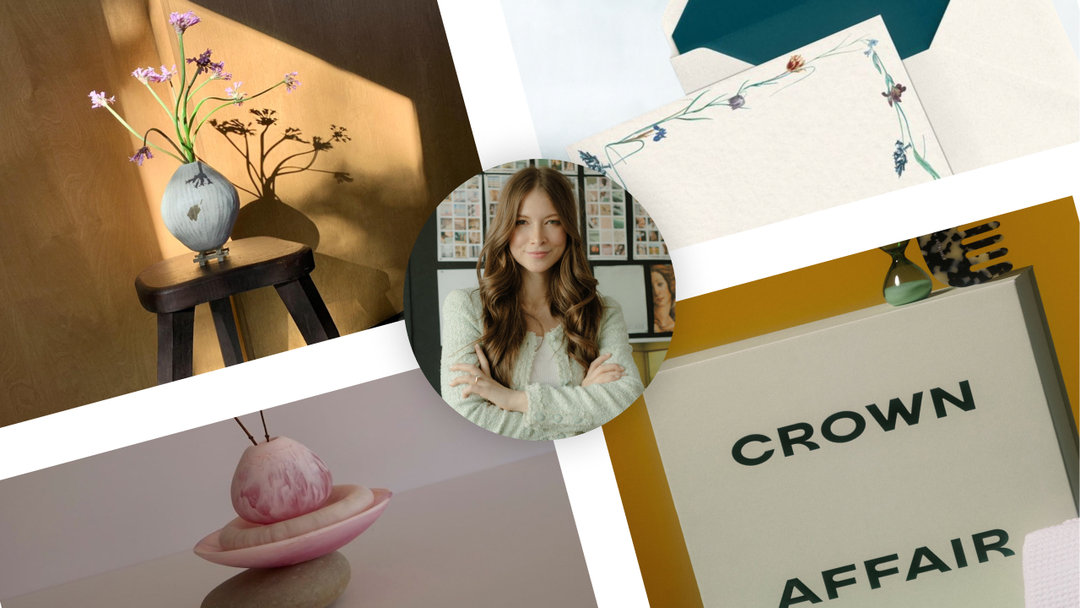 Hi Dianna, please introduce yourself.
Hi hi, I'm Dianna Cohen. 👋 😊 I'm the Founder and CEO of Crown Affair. Crown Affair is a hair care line rooted in care and ritual. We create clean and effective formulas and handcrafted tools to transform the health of your hair, but most importantly, your relationship to it. I've worked in the consumer space for the last decade. I was lucky to be an early employee and/or brand consultant at a number of high-growth consumer startups including Into The Gloss, Away, Outdoor Voices, Harry's/Flamingo, Spring, Tamara Mellon, The Wing, Buck Mason, Yumi, and more.
What is your earliest memory of your hair and your relationship to it?
I have a few— the most formative being my mom brushing my hair in the evenings before bed. The ritual around brushing my hair has had a huge impact on my life (and the health of my hair), but it was also a time for us to connect with each other.
I also vividly remember being that kid at pool parties growing up in South Florida that would sneak to a bathroom to find a sink to get my hair wet with tap water first before jumping in a chlorinated pool. Your hair as a fiber swells when it's wet (like any fiber!) and chlorine can cause a lot of damage overtime— wetting your hair before getting into a pool is one of those tiny actions that adds up overtime, that's so much of what my Crown Affair ritual is today.
What are some brands you've recently spotted?
Dinosaur Designs. My kitchen and living room are filled with Dinosaur Design pieces. This is one of my favorite brands— the resin pieces are so special and have an organic whimsy I love.
Written Ceremony. I've always wanted to be 'that person' who sends thank you notes and Written Ceremony makes it personal and thoughtful. I love the unique designs and the quality of these cards is top top.
Ren Ceramics. There's a lot out there when it comes to ceramics but Liz of Ren is a genius. Her creature-like wabi-sabi ceramics make me smile every time I see it.
What's a brand you recently tested?
Any emerging artists you have your eye on?
This list could be endless, but the artist whose work I've currently been loving (he's also a gem of a human) is Portland-based sculptor Vince Skelly. His work is a more organic take on Brancusi forms, which you'll find hidden in the design of our Crown Affair logo by Sho Shibuya.
Who are some spotters in your community who you look to for new things?
I'm mostly inspired by poets and artists, but one of my dearest friends, Juliana Salazar, inspires me in so many ways. She has a sensibility for design and architecture that I really admire. I also love Seth Godin's daily newsletter. Other newsletters: Amy Odell, Nik Sharma, Casey Lewis, Jessica Defino.
Spotted on Dianna's entryway...
Dinosaur Designs and Ren Ceramics