Each week, we check in with a different member of Thingtesting's community to ask what brands they've spotted, what they're testing, and take a peek into their recent reviews.
This week's feature in Ken Shew. As the author of over 200 reviews, he's Thingtesting top reviewer, as well as a trusted source on all things direct-to-consumer brands. Ken has a keen eye for innovative brands, especially those with creative marketing. Read on to discover the brands he's spotted and everything else in his current rotation.
Know a tastemaker who loves new things? Submit their name here.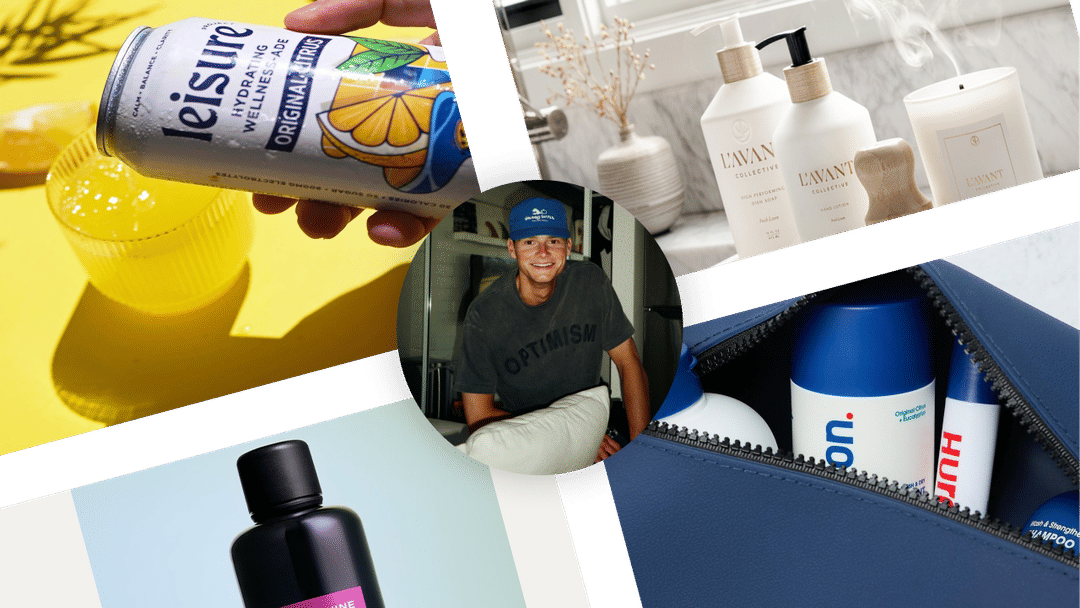 Hi Ken, please introduce yourself.
My name is Ken, I'm 23 and live in Los Angeles working in marketing!
I have ALWAYS loved testing and reviewing products. I love to try new things, love new branding and innovative products, and feel a natural obligation to share and review things I try. So when I found Thingtesting, I fell in love with the site!
What are some brands that you've recently spotted?
Huron. I love this brand because they not only make incredible smelling products, but the formulations are wonderful. The ingredients are specifically crafted for the skin, and if I had to recommend a body wash for anyone to try it'd be this one. The consistency is everything I'd ever ask for and it really works! Makes me look forward to using it every day. They also just released two candles which I'm stoked to try!
Twentynine Palms. This is a brand new brand (created by Jared Leto) and it's really cool! The minimal packaging and the unique and rare ingredients are a treat to use. Everything is formulated so nicely and feels incredible on the skin. The brand offers skincare, body care, and hair care!
Leisure Project. I found this drink at an Erewhon here in LA and it kind of checks all of the boxes! Ocean minerals, hydration boosters, magnesium, and mood lifting ingredients like gaba! It increases my focus, keeps me well hydrated, and it tastes great!
L'AVANT Collective. This brand is so cool because it is simply elevating the cleaning experience! The signature scent of "fresh linen" is wonderful and makes your entire home smell like it's laundry day. The dish soap is ultra concentrated and all of the products have plant-based ingredients that clean SO well! The multipurpose cleanser smells incredible too, and they even have candles, hand soap and lotion, and more! I love that this brand is not only focusing on clean ingredients, but the packaging and refillable glass bottles look so good on the counter!
What's a brand you've recently tested?
What are you most excited for or hope to see from new brands launching in 2023?
Innovation is definitely at its peak. In a saturated marketplace, brands continue to seek out ways to fill gaps and add benefits that are not currently available. I am hoping to see skincare brands embrace and create new ingredients while having a minimal ingredients list. I am also hoping to see more innovations in health and wellness supplements and drinks, which has been a growing industry for some time now!
What else is in your current rotation?
Lately I have found a lot of joy in cleaning my apartment. We have clearly seen brands start to innovate in kitchen tools, cleaning products, and by using these it has made things like cleaning and doing laundry a treat rather than a chore! I love using products like L'AVANT Collective and Biom for cleaning, and even brands like Outlines for my shower liner make the simple cleaning process a joy!
Who are some spotters in your community that you look to for new things?
I live in Los Angeles where SO many cool brands are created and even have stores and pop-ups around town. There are several Instagram accounts I follow as well as some influencers who post about these things! I typically find new brands (mainly on Thingtesting). On Instagram, I usually just on the explore page or at ads. I also like to look up new launches!
Spotted on my kitchen counter...