Outfit repeaters: Why brands are curating capsule wardrobes
They say their collections can help you save money — and help the planet, too.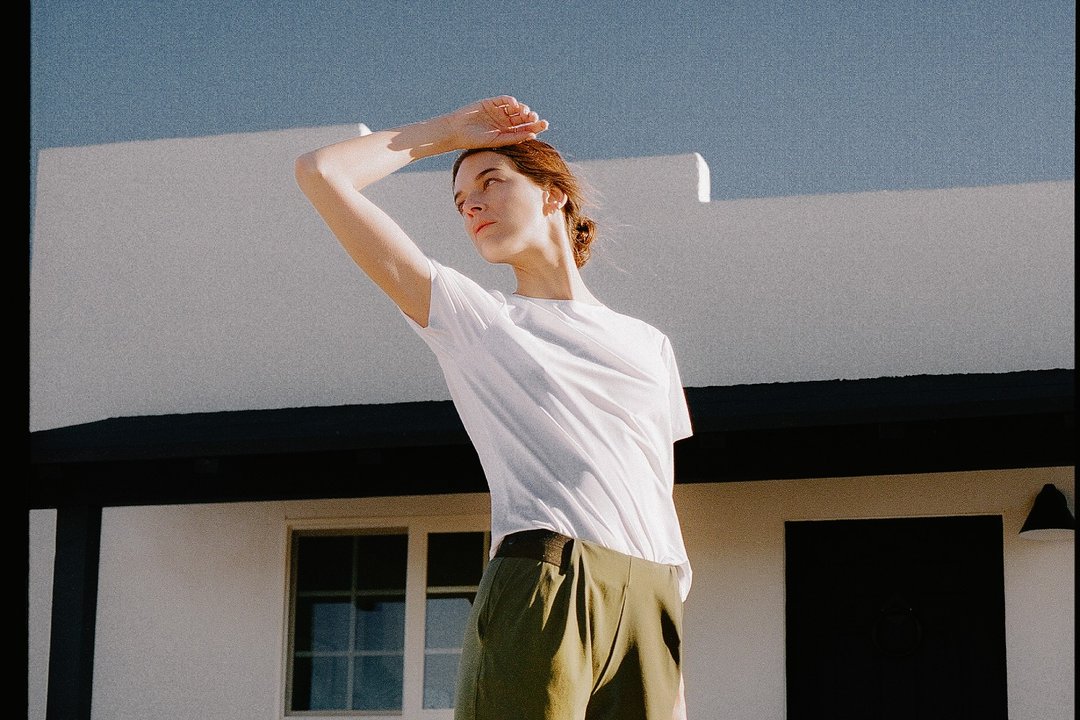 Our wardrobes may be stuffed to the brim, but still, many of us struggle to pick out an outfit to wear in the morning.
A study conducted by Nordstrom at the tail end of last year found that 36% of people currently feel like they have nothing to wear, despite the fact that new clothing sales are now above pre-pandemic levels.
Indeed, while today's shoppers buy more clothes than ever before — the average American buys five times as much clothing today than they did in the 1980s — we are also wearing those items less, with the average piece being worn seven times before it is disposed.
It's a problem that's bigger than many realize. In 2018, the German moving firm Movinga found that while the average American estimates that 43% of their wardrobe goes unworn, the reality is that 82% of their clothes are gathering dust.
Wearing more of that clothing would not only help people to stop wasting money on items they clearly don't need, but a mass shift towards making better use of our wardrobes could even have a positive environmental impact. The Ellen MacArthur Foundation estimates that the emissions impact of clothing could be reduced by 44% if people wore their clothes twice as often as they do now.
The brands fighting against big wardrobes
Starting the day with examining a wardrobe full of clothes you are not particularly interested in wearing is a bit of a downer — and interest in building a more streamlined, capsule wardrobe is growing. On TikTok, 456 million people have watched videos with the caption #capsulewardrobe, while other reports suggest that two years of being at home, surrounded by stuff we don't really use, is what's encouraging people to Marie Kondo their clothing collections.
Direct-to-consumer brands are no stranger to pulling together minimal, curated collections, and apparel brands that sell mostly online are no exception. Everlane, Organic Basics, Asket; all of these are brands that champion simplicity, and create designs that are easy to combine. Some brands have taken the concept a step further, launching clothing collections that are explicitly designed to form the base — or entirety — of a capsule wardrobe.
Vetta Capsule is a brand that sells items of clothing that it says can be mixed and matched into 30 different looks, including a number of "convertible" items such as a trench coat with parts that can be zipped on and off, and a blazer which is long enough to wear on its own as a dress. Bscly, based in New York, has run pilots to test its capsule wardrobe concept, where customers are sent a sweatshirt, t-shirt and pair of pants to form a "universal outfit." Even Huel, a U.K. brand best known for its meal replacement powders, has launched its own capsule wardrobe. It kind of makes sense: meal-replacement powders allow you to eat on autopilot, so now Huel wants to do the same for getting dressed in the morning. The collection, launched in April, features 18 pieces which each have a five-year guarantee.
"By having fewer items that can be worn on different occasions, you ultimately create a more effortless wardrobe that is sustainable at its core," says Nina Faulhaber, the cofounder of capsule wardrobe brand Aday. It launched in 2015 with just seven pieces — today, it sells five different capsule collections that people can buy whole or mix and match across the range. Faulhaber says Aday's customers report wearing the items they have purchased from the brand once a week, while some have keept them in their wardrobe circulation for five years — meaning they get around 260 wears out of them.
Each capsule is designed around a certain fabric or use case, Faulhaber says. Aday's "essentials" capsule, for example, provides the basic foundations one needs for their wardrobe; the "carry-on" capsule, meanwhile, features wrinkle-free fabrics that are designed for traveling with.
Pareto is another capsule wardrobe brand which launched in 2020. The company's cofounder, Olivia Bordson, argues that the retail industry is "centered on creating as much new product as possible," which is what leads to this problem of people owning so much but still feeling they have little to wear. "Fashion and retail is obsessed with more, but the consumer is seeking simplicity."
Creating a capsule
When you want people to wear an item of clothing as much as possible, it requires a slightly different approach to design and deciding which new items to add to a range. Bordson says Pareto has a roadmap of items it plans to design in the coming years, based on interviews it conducted with women in the run-up to the brand's launch, where they were quizzed on what their ideal wardrobe would look like. "Every piece in our assortment is evergreen, meaning our customers will always be able to come back and shop that favorite t-shirt dress or sweater," she says.
The t-shirt dress is the brand's best-selling item, which Bordson says owners wear, on average, three times a month. "We try to stay true to timeless silhouettes and colors that have some longevity to them — they're not the hottest color of this season," she explains. The brand also avoids flourishes like ruffles or cut-outs, which tend to fall in and out of style with the seasons.
Versatility is also important: if a piece of clothing can be worn in multiple ways, then it's more likely to find itself being worn. Faulhaber says that Aday's white shirt has been designed to "replace those four or five white blouses you would be buying with one;" it achieves this partly by incorporating side slits which allow the shirt to be tucked, half-tucked or tied as the front. "So even if you wear it five days in a row, it will look different every day."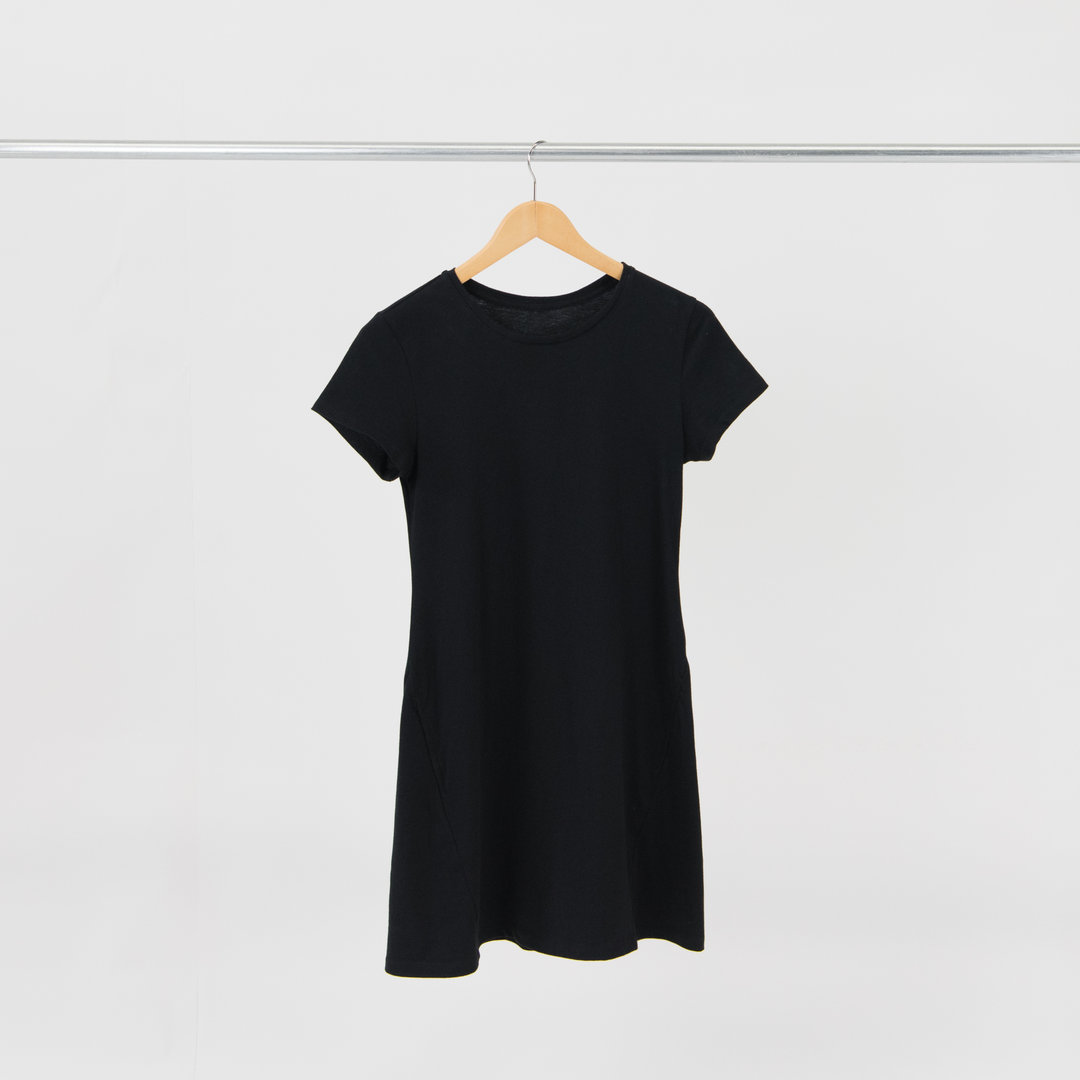 Convincing customers to buy less, but spend more
Unlike a fast fashion brand which can take a lower margin on its products because it expects customers to regularly come back for more, a capsule wardrobe brand needs to make its money upfront — meaning its items are going to be more expensive than its competitors.
"If people like it, they will come back, but less frequently than they would [for] fast fashion," says Faulhaber. The Aday "Essentialist T-Shirt," for example, will set you back £115 ($137).
The argument for buying the more expensive items is that they should far outlast any cheaper alternative you might buy — so for those who can afford to make the initial investment, it is very possible they could spend less on clothing in the long run.
"We really try to anchor our customer on the concept of 'price per wear'," says Bordson — Pareto's website even features a calculator that will help you to calculate this. "So instead of thinking about the absolute price point of a garment, but how if you wear something more often, you pay less over the course of time."
One of the arguments in favor of fast fashion is that it means people on low incomes aren't excluded from being able to buy new clothes. However, it would be a stretch to that brands like Zara, H&M, Shein and Fashion Nova have become multi-billion-dollar powerhouses as a result of selling to low-income customers. Plenty of people who shop with these brands can afford to buy elsewhere, and are likely motivated by the fact the price point means they can keep their wardrobes feeling fresh. So how will the more expensive capsule wardrobe brands convince these customers to change their sartorial mindsets?
"It's the opposite of the Instagram world, where people feel like they're supposed to wear different things every day," agrees Faulhaber. Part of Aday's mission, as she sees it, is to make the idea of repeating outfits something that should be considered aspirational.
Bordson says that tracking repeat customers is a "number one metric" indicating the success of a capsule wardrobe brand, as it shows that people are actually able to build outfits by combining these staples. She says 30% of the brand's customers have purchased two or more items from the brand. "We typically see customers start with one piece — our t-shirt dress remains our top seller — and then subsequently move to other pieces," she says.
Aday has run three "Outfit Repeater" campaigns where it asks customers to post photos of themselves wearing the same item for two weeks straight. Faulhaber says more than 600 people have participated in the campaigns in total, and that during the two-week challenges the brand typically experiences a more than 1,000% increase in organic acquisition revenue.
"Outfit repeating is a cool thing," Faulhaber says. "It's freeing up headspace to do better things in life than thinking about a new outfit every day."