How brands like Nøie are tapping into AI and machine learning to offer better product recommendations
Quizzes and surveys that recommend which products are a common feature on brand's websites. Now brands are leveraging third-party data, AI and machine learning to make even better selections.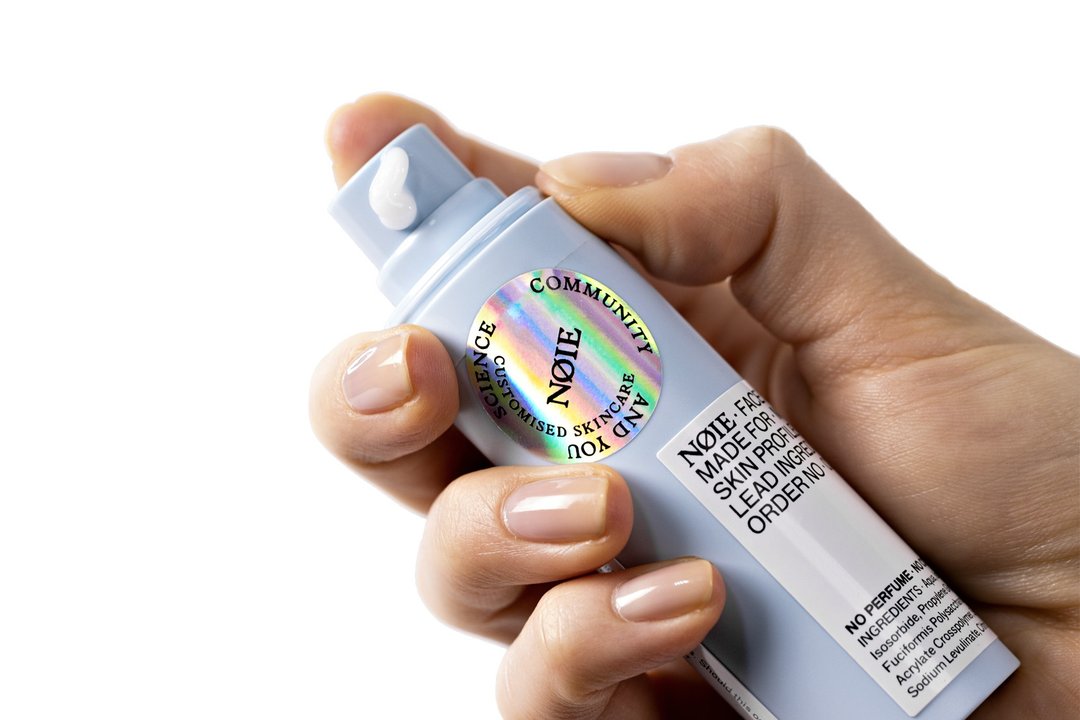 Surveys that quiz customers on their body shape, hair type and taste preferences are a common tool used by brands to help their customers pick what products to buy.
Now some brands are taking the concept to the next level, building product-recommendation machines that can get smarter over time — making sure their products are even more successful among shoppers.
Danish skincare brand Nøie spent a year building its product recommendation machine, which asks shoppers to submit over 30 data points about their skin, lifestyle and any relevant conditions or diagnoses they have. Once a customer has used the products for 30 days, Nøie asks them to provide feedback, adding more data points that can be used to figure out whether it made the right recommendation.
This data is fed back into the algorithm that Nøie uses to recommend products to customers in the first place, with the idea being that it can make better recommendations over time.
According to the brand's own data, it's working. Nøie says that when it launched its first skincare formula in 2019, the rate of positive feedback stood at about 30%. As of today, that figure stands at around 86%.
"The model is running its own show," says Christian Riemer, Nøie's head of R&D and pharmacovigilance, who has overseen the development of this data model. "It's constantly getting smarter based on the user feedback, and it also shows the R&D team where we need to strengthen or reformulate."
SpoiledChild is another brand that uses machine learning to make product recommendations — it uses data gathered from customers, focus groups and other brands in its parent company's portfolio to inform its recommendations. Scent Lab is a candle brand that asks customers to provide data based on their lifestyle, their home and their scent preferences in order to create a scented candle for them. Users can also provide feedback, which is used to inform future recommendations. Online wine club Bright Cellars has spent years collecting data on its customers, and last year it said it had enough that it could stop selling wines made by other brands and instead focus on tweaking its own recipes.
Taking data crunching to the masses
These complex data crunching models are not easy — or cheap — to develop. Nøie has a full-time machine learning engineer on staff to keep things running smoothly — an unusual hire for a beauty business. The brand has raised $12 million in funding so far, according to Crunchbase. Bright Cellars, meanwhile, has raised almost $25 million since it was founded in 2014.
They are also difficult to expand outside of an online shopping environment — it wouldn't be possible for brands to collect anywhere near the same extent of data from a shopper that found the product while browsing in Sephora, for example. "You would need to come up with a different concept," agrees Riemer.
It's a challenge brands focused on personalized recommendations are still navigating. This month, skincare brand Curology launched a selection of its products in Target stores. The brand asks shoppers on its website to submit photos and fill out questionnaires before recommending products. For its mass-market brick-and-mortar retail launch, it has flipped the process around and is instead offering free dermatology consultations on its website after purchase.
Haircare brand Function of Beauty came up with an entirely new product line for its 2020 launch in Target — creating a mix-and-match range of shampoos, conditioners and 'boosters' for customers to mix and match.
For now, Nøie's plan is to continue building its data model and making it even smarter. It's currently working on a study with the Department of Dermatology at Copenhagen's Bispebjerg Hospital to understand how it can collect more accurate data from people on the severity of skin conditions like psoriasis.