Why direct-to-consumer brands are giving Amazon a chance
As advertising costs rise, brands that would previously have avoided the world's largest online retailer are rethinking that decision.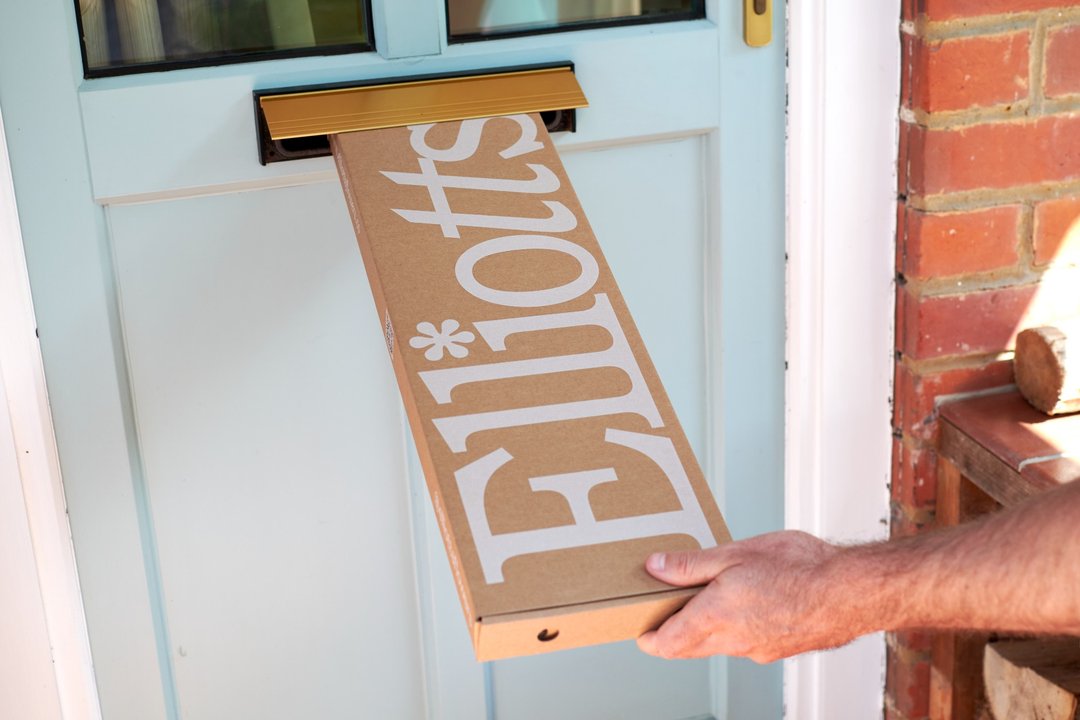 In the early days of the direct-to-consumer business model, brands only wanted to let customers check out through their own websites.
It gave them total control of the shopping experience from start to finish — but it also meant they missed out on people discovering their brand through the world's largest online retailer, Amazon.
Now, as the number of these brands has proliferated (according to PipeCandy, direct-to-consumer products are now a $100 billion market), and the cost of things like Facebook advertising creeps up, more brands are rethinking this decision.
In March, pots and pans brand Caraway opened its own storefront on Amazon. The appearance of its products on the platform follows in the footsteps of razor brand Harry's — who's CEO has previously said the platform wasn't the right fit for the brand — pantry brand Fly By Jing, hot sauce brand Truff, and canned water company Liquid Death.
"It makes sense for people to be able to shop where they want to, rather than where the brand wants them to," says Hugh Duffie, a direct-to-consumer brand consultant based in London. And once a shopper is on Amazon, he says, "they're very much intending to finish the journey. They're not necessarily doing that when they're on your website."
In February, Duffie along with friends Elliott Hawkins and Josh Randle launched Elliotts, a cut flower brand that offers next day delivery in the U.K. Its website looks like what you'd expect from a direct-to-consumer brand — but when you want to buy, it sends you to Amazon to check out.
A built-for-Amazon brand
Duffie says he, Hawkins and Randle decided to launch their "made-for-Amazon" brand after noticing the platform was racking up 50,000-plus searches for next-day flower deliveries — and that the products on offer weren't particularly high quality.
"The more we discussed it, we thought this could be our whole positioning," Duffie says. The brand has its own homepage which serves as a destination to get a better understanding of what's available, but all purchases are directed to Amazon.
"We've built a piece of software that takes the orders from our [Amazon] account and then converts them into gift cards," Duffie says, explaining how the sales process works. These gift cards also act as a shipping label, and are pinged over to the brand's flower supplier, who takes care of shipping the orders out. It's essentially a dropshipping company — meaning Elliotts doesn't directly hold any of its own stock — run through Amazon.
Direct-to-Amazon?
Selling on Amazon comes with plenty of advantages. One is the sheer volume of shoppers using the platform — 2.7 billion people visited the site in January, for example.
Second, while the product pages on Amazon might not be the best looking, they are optimized for conversion. On one page, customers can find out pretty much everything they want to know about a product, as well as choose between different colors, sizes and so on with just a few clicks. "That's what they bring to the table. All the customers, and more or less the best checkout," says Duffie.
Whether or not we'll see more DTC-lookalike brands launch with a similar made-for-Amazon twist remains to be seen. While Duffie says the experiment has taught him a lot about how to make the platform work, he says that for very young brands it can still make sense to keep that direct relationship with the customer.
"If you're a brand and you're starting out, you need to have a bit more insight and data to know where your customers are and potentially contact them and get some kind of feedback from them," Duffie says, pointing out that many of the brands that are pivoting back to Amazon are already a few years into their journey.