As allergy rates grow, so is the number of direct-to-consumer brands fighting them
The allergy treatment market currently stands at $19 billion. As the number of people seeking treatment and allergen-friendly products grows, more brands are sensing an opportunity.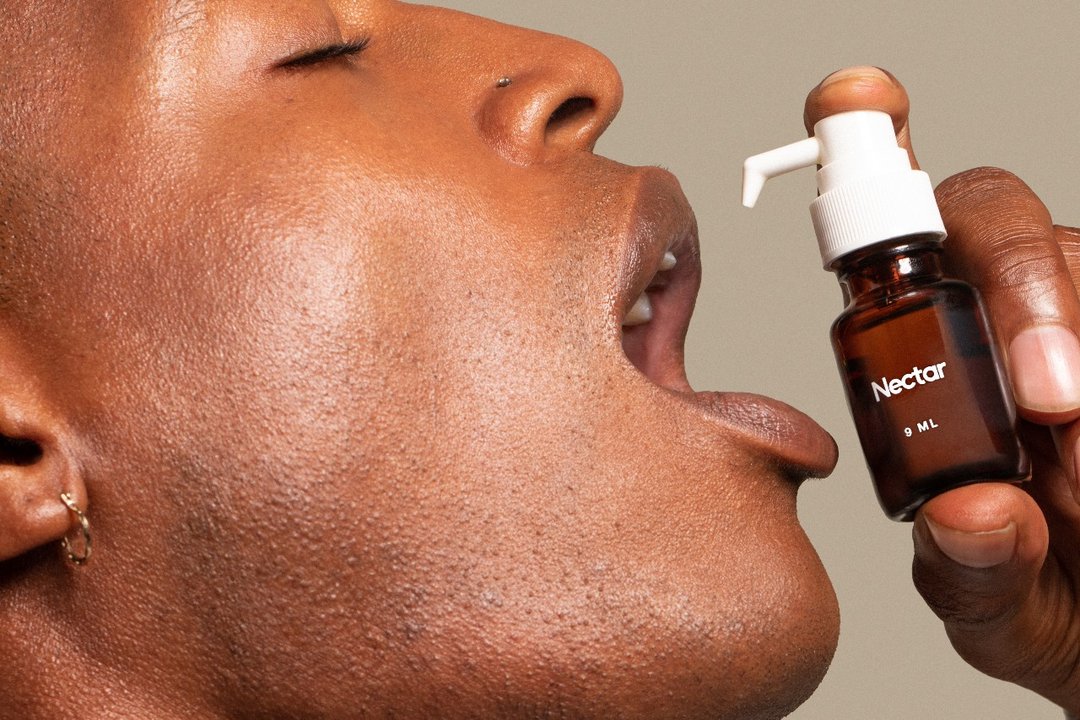 As of last week, alongside snacks and essential items like toilet paper, super-speedy delivery company GoPuff said that it could also help you out with your seasonal allergies.
Its new own-brand, Goodnow, sells a number of healthcare products, including the allergy medications loratadine, cetirizine and diphenhydramine. In a statement announcing the new product launches, GoPuff said that over-the-counter medicines like these, as well as painkillers and flu tablets, were the sorts of items that customers wanted to be able to get hold of more easily.
Allergies — and the kinds of products that one might need to treat or manage them — are being paid increasingly attention from brands and investors. In September, Allermi raised $1.25 million in pre-seed funding to get its direct-to-consumer allergy medication business off the ground. Several months earlier, AncestryDNA founder Dr. Kenneth Chahine announced that he had just raised $8 million for his new venture, Nectar, which is a platform that helps to diagnose and treat allergies. The brand says it is tapping into a $360 billion opportunity, with more than 120 million people in the U.S. suffering with allergies and conditions related to them.
Beyond medication, brands are launching products that help people to avoid common allergens. In December 2021, allergy-friendly snack brand Partake raised $4.8 million in funding and has since added things like baking mixes and pancake batters to its range. The products are free of the top nine allergens, which include things like eggs, dairy, peanuts and others which are commonly found in baked goods. Voyage Foods, meanwhile, raised $36 million in April to produce its allergen-friendly product range, which includes a peanut-free peanut butter. This time last year, homewares brand Brooklinen announced that it was launching a new sub-brand, Marlow, which sells allergy-friendly pillows.
"One in three Americans suffers from allergies, and it's growing at a rate that's twice that of diabetes," says Chahine, pointing out that environmental allergies — such as dust mites, pets or pollen — are the most common forms of allergies, while food allergies are the second-most common.
The opportunity lies in the fact the market is, currently, not delivering what consumers want.
When it comes to medications, Chahine says that the most common form of allergy immunotherapy in the U.S. — shots — are inconvenient for consumers, requiring a significant number of in-person doctor's appointments. By contrast, Nectar's service allows customers to provide a blood sample from home, and then receive a personalized oral medication based on the results, which they can take at their convenience. An app helps users to track their progress.
Food shopping with allergens in mind is also time consuming. Because labels can be inconsistent, shoppers with allergies can end up spending time poring over labels to figure out which products are safe, requiring shoppers with allergies to decifer labels to find decent products which are also safe. It's estimated that while 29 million people in the U.S. have diagnosed food allergies, a total of 85 million avoid foods that contain the most common allergens. According to McKinsey, 30% of shoppers avoiding allergens are on the lookout for new products — suggesting what's on the market isn't quite to their tastes.
"There has been a perception that foods that have fewer allergens must be a trade-off, and they must be deficient in taste or nutrition," says Daphne Herlihy, the founder of allergen-friendly kids breakfast brand Oats in Coats.
She says she while the idea for the brand came as she tried to find ways to get her kids to enjoy oatmeal, she and cofounder Dyanna Salcedo decided to also ensure the products were allergen-friendly after observing friends who were parents of children with allergies struggle to find tasty breakfasts for their kids and feeling stressed at the supermarket. "I couldn't make a product that those close family members and friends couldn't give to their own kids," she says.
Statistics show that the number of people experiencing allergies is currently on the rise. And while scientists are not totally certain of the reasons why — climate change, modern life and hygiene habits have all been cited as culprits — it's likely that we will see more brands and products launching to help calm our immune systems.