Allermi
Allermi offers a line of allergy care with a comprehensive treatment plan.
www.allermi.com
Average rating from 5 users
100%Recommend to a friend
Allermi is just what I've been looking for! Their products give me the ability to life allergy free. My allergies have never been this is control. Thank you allermi!
Feedback
Would love to have flexibility with how often I receive refills.
---
As a life long allergy sufferer, Allermi truly has made me into a different person. I can now breathe clearly, am less tired, and don't distract friends and family with sniffles and sneezes. The personalized user experience has been a delight and would highly recommend!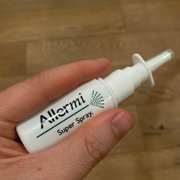 ---
---
From filling out the online intake form to speaking with the doctors- everything was super smooth!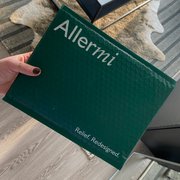 ---
What is Thingtesting?
Thingtesting is an unbiased place to research and review internet-born brands — because honest reviews help us all shop better. Learn more.
---
Growing up in North Carolina, I always struggled with terrible allergies, especially in the spring when everything would be covered with pine pollen. Allermi has been such a game changer! Sometimes I even forget that I have allergies now. Can't recommend enough!
---
I suffered from awful allergies for years and always dreaded the spring and summer months. Allermi has been a truly life changing product for me, controlling my symptoms completely with easy daily use. Allermi has become an indispensable part of my self care, and has brought spring and summer back to life for me. I cannot rate this product highly enough.
---