Oats in Coats
5 • 3 Reviews
Oats in Coats makes allergen-friendly cereals for kids and families.
What is Thingtesting?
Thingtesting is an unbiased place to research and review internet-born brands — because honest reviews help us all shop better. Learn more.
Average rating from 3 users
Oats in Coats Reviews
Experience
Super convenient and tasty! My kiddo loves seeing the oats turn pink when we stir in the berry! I love that I can have it ready on busy mornings in under 2 min (cook time included). I think i've actually eaten more than my kid! Love it as is, but after a workout I mix in 1/2 a banana and some peanut butter for added nutrition. The sticker sheet that came with my order was an awesome addition and huge hit with my toddler. Full transparency, I work at Oats in Coats. However, I have personally ordered to my house and did my own taste testing because I can't work for a brand that I don't love. I even gave some to my neighbors with three kids for unbiased feedback. Huge hit with her kids and the loved the activity book that the order came with.
Feedback
Hard to call out anything. Higher end price point but when you look into their quality ingredients (purity protocol) and added veggies, it's a good value.
Cool look & feel
Easy subscription management 🔁
Tasty 😋
Super fun activity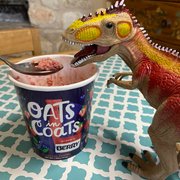 Experience
The product was easy to make, delicious, and kid friendly. My daughter loved stirring the oats to turn them pink from the hidden veggies!
Feedback
They are delicious, stylish packaging, and the convenience factor of not needing a bowl is great! No improvement needed! I can't wait to see if more flavors come out!
Lovely customer support
Good for gifts 🎁
High quality
Cool look & feel
Worth the money 💸
Tasty 😋
Super fun activity
Love the brand's mission 💕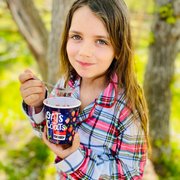 Experience
Delicious and filling oats with a hint of sweetness I was not expecting.
Feedback
I had with water, next time I'll try milk to see how the creaminess enhances the flavors. But overall I love this and will keep these as an easy grab for the busy mornings.
High quality
Worth the money 💸
Tasty 😋
Love the brand's mission 💕