Each week, we check in with a different member of Thingtesting's community to ask what brands they've spotted, what they're testing, and take a peek into their recent reviews.
This week's feature is Abby Campbell, she's the Miami-based founder and curator of Abigail Bell Vintage. Read on to discover the brands she's recently spotted and everything else in her current rotation.
Know a tastemaker who loves to try new things? Submit their name here.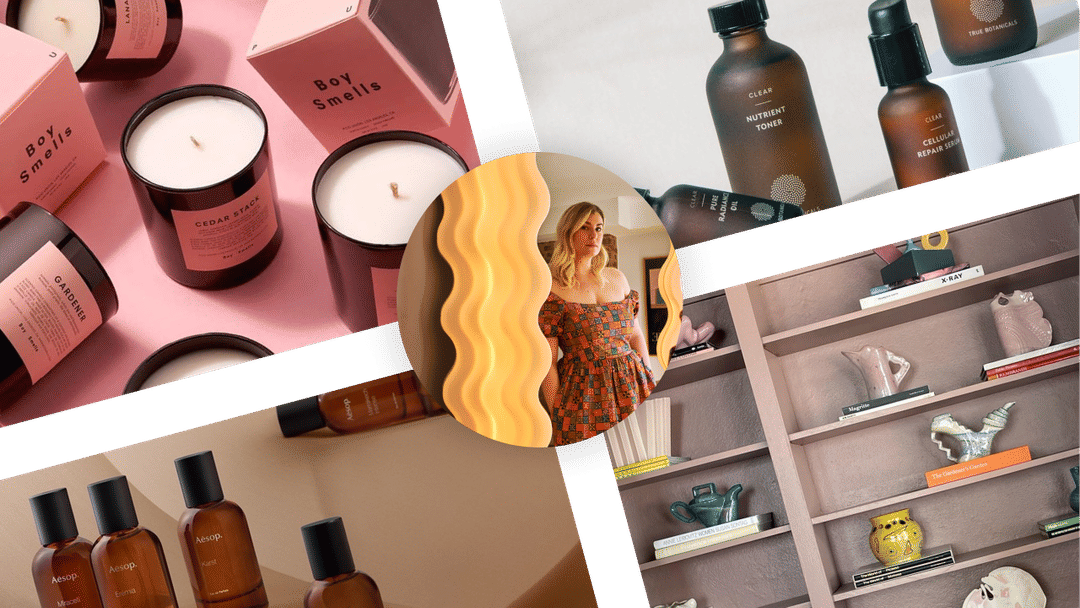 Hi Abby, please introduce yourself.
Hi! I'm Abby Campbell, founder of Abigail Bell Vintage. I curate vintage home decor and fashion and am currently working on renovating and decorating my first house in Miami.
In your opinion, what's the best piece you've ever sourced?
This changes from month to month, but as of right now my answer would be my 1980s/90s custom pink channel tufted king bed.
What are some brands you've recently spotted?
Aesop. Aesop's Resurrection Aromatique Hand Wash is the only hand soap that exists in my opinion.
Boy Smells. The only candles I burn in my house—the packaging is understated, they smell incredible, and they're non-toxic.
True Botanicals. The Pure Radiance Oil (Clean) is heavenly.
What is a brand you recently tested?
How would you describe your personal style?
I get this question a lot and I never really know how to properly answer. I'm drawn to pale and muted colors, interesting shapes, and texture. Vintage and secondhand above all else for interiors and fashion—I love looking for past season designer clothing, shoes, and accessories as well as handmade pottery for my growing collection.
What else is in your current rotation?
Currently obsessing over Trader Joe's again and making my own meals. Orange Theory is kicking my ass three times a week in the best way. A trip to an estate sale then coffee and veggie burgers from Vice City Bean and USBS at The Citadel Miami is my perfect day, but it's also a typical day on the job—I'm very blessed!
Who are some spotters in your community who you look to for new things?
I swear Mikayla Kim and Carla Lores know all of the cool brands before they're even conceived.
Spotted in Abby's bathroom...
Fur oil and Aesop's Resurrection hand wash.