The Bouqs
2.5 • 34 Reviews
The Bouqs Co serves as an online flower retailer that delivers flowers and plants fresh from eco-friendly, sustainable farms to consumers' doorsteps.
bouqs.com
Average rating from 34 users
35%Recommend to a friend
I was very excited to get fresh flowers delivered every month. My subscription was $44.00 which is a bit more then buying from florist, but I didn't mind. My first bouquet arrived & I was extremely disappointed. Sun flower died within 24hrs. Other blooms were very small & quite pitiful! I could have easily spent half this amount @ any local florist & gotten prettier bouquet. I hate to give bad review but beware... Don't waste your money on this. How on earth did this company get on Shark Tank... SMH
---
I just got my first bouquet today, and have to say I was incredibly underwhelmed. It contained three roses, all of which were past their "sell by" date.. Even after three hours in the water, several of the flowers were completely wilted. Beware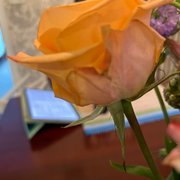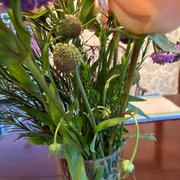 ---
---
My husband bought me flowers for our anniversary. First, they were 4 days late. When they arrived some of the stems and flowers were moldy. The roses had already dropped most of their petals in the box. The tulips were droopy and never perked up. There were some irises that were ok, but the ones in our yard are better. The flowers were literally zip tied in two bundles, so unless you can arrange them yourself it certainly is not going to look professional!!! Not sure how customer service will be since we just contacted them. I don't have high hopes.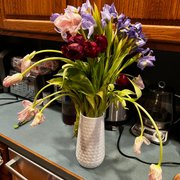 ---
What is Thingtesting?
Thingtesting is an unbiased place to research and review internet-born brands — because honest reviews help us all shop better. Learn more.
---
This place is sadly a scam. I could have gone to the grocery store and bought a $15 bouquet for what they sent and I posted $117 for. A complete waste. Don't be taken. This is not a good company! .
---
They should get less than 1 star! I got flowers for my mothers funeral That arrived dead! Talk about trauma! This place really broke my heart. I would have taken 1-800 flowers in a heartbeat. This place seriously I find disturbing. There is etiquette to flowers…ppl receive them for happy times (wedding, baby shower, graduation) and also mournful times (death). You can not rely on them to deliver a nice set of flowers in these important times in our lives. Don't do it. It made a horrible day only worse for me. They don't care! Do not promote this horrible business.
---
SCAM! I made a one time purchase of flowers for my mothers birthday. Bouqs.com offered a %30 discount which I thought I was taking advantage of. Instead the site took advantage of me. Signing me up for an unwanted "subscription " and taking $60 from me monthly. BEWARE this site! I've used FTD and other sites to send flowers in the past and have never been automatically signed up for anything.. Bouqs.com has one of the best SCAMS on the net. 0 out of 5 stars
---
Every year I order a bouquet if lily's for my sister who lost her newborn at birth, Lily. This year I decided to order from Bouq. The process was easy and I just paid a but more for a Saturday delivery. The day they were to be delivered came and went with no flowers. I was devastated. I contacted customer service and they did offer a free bouquet for my trouble. After I expressed my concerns they just issued me a full refund but assured me the flowers would be coming soon. Needless to say a week passes and still no lilys. I contact Fedex and they tell me that it is stuck in customs for approval and that the sender needs their broker to call and clear the package. I get on the phone with Bouq and they deny any broker issues and blame Fedex for the delay. Blame aside, the whole thing was a bust. The day passed with NO flowers just frustration and two companies blaming each other for the mishandling. In the end, my sister is apt to get a box of dead lilys. How horrible is that?
---
I shop from Bouqs for special occasions (birthdays, special events) as well as have a monthly subscription as well (love their flower selection as part of my subscription too and look forward to each delivery).
---
Bouqs was the first non-traditional online florist I used, and I still send and receive Bouqs regularly - the price and the modernism of the floral arrangements work well in most occassions.
Feedback
Depending on the type of flowers being sent, they can be a bit lackluster. And the shipping prices are pretty high!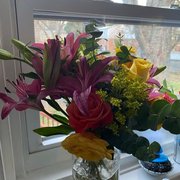 ---
Awful. The bouquets don't look anything like the pics. If you subscribe you are only allowed to choose low end bouquets that look like the ones sold at Target.
---