Nanit
Nanit makes a smart baby monitoring system designed to give parents peace of mind.
www.nanit.com
Average rating from 22 users
90%Recommend to a friend
Nanit Reviews
All

22
floor stand camera bundle

1
This monitor has been perfect for us. We are not paying for the subscription to get extra insights and have not used the breathing tech & extra gear. But even without those things, Nanit has been a great purchase. Always reliable, always working, and personally, I love having the monitor on my phone & iPad and not having to think about yet another thing that needs to be charged. The travel stand is also very convenient for our lifestyle. I don't like the design of the floor stand - it takes up too much space and looks awkward. I also think that for the price Nanit should give more of the insights and data for free. It seems a little too much for me to have that as such an expensive add on.. But hey, who doesn't want a recurring revenue stream... :)
---
Anytime you think you should get the cheaper shit for your kid just stop. I spent so much on lesser products and could finally just rest easy knowing I had the best thing with Nanit. The price is well worth the product and anything that helps rest your tired ass head when the kid ain't sleepin right is well worth it.
---
---
Again, another product I've used since the birth of my son two years ago. Love that I'm able to connect miles away, the quality is great, never had any issue using!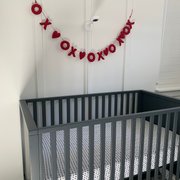 ---
What is Thingtesting?
Thingtesting is an unbiased place to research and review internet-born brands — because honest reviews help us all shop better. Learn more.
---
A must have baby product. The camera is easy to mount. The directions are seamless. The notifications are great and the app is made to handle multiple devices if you have two children or more. They do charge you after a year for insights like how long they sleep, level of sleep and other data points. It's a 10/10 product I would only knock them for charging for insights after a year.
---
We started out with a different brand of baby monitor, and it drove me crazy. It was (worse quality and) constantly running out of batteries and beeping incessantly. the Nanit is great. I don't LOVE having a wifi-connected monitoring system, but I trust Nanit. It did miss one time when our kid fully jumped out of the crib. But otherwise no notes.
---
We call the Nanit the Tesla of baby monitors. It does everything we could ask for in a baby monitor, and then some. Of course you have to pay for the subscription, which is somewhat annoying, but with the ongoing feedback and input from the app it is worth it for us.
floor stand camera bundle
---
Mixed feelings. Breathing wear is great but sometimes a pain to put on. Insights are nice but cost more. Split screen is nice to view both babes but you can't access much from that screen. Biggest gripe is the need to pay to have more than 2 users, a bit of a pain.
---
We LOVE our Nanit and have used it for 3 years with our daughter and so far 1.5 years with our son. My only complaint is the subscription price that you pay for "Nanit insights" which we only use to just get an idea of how many hours they are sleeping. I wish there was a very basic subscription thst was cheaper that just gives very basic info about their sleeping habits but without all the sleep tips, analyzing, etc.
---
I have a young baby and have certainly recommend the Nanit to other new parents. It is a very simple baby monitor system that allows you to see and hear your baby on your phone. There are additional features I use all the time – the built in noise machine, the nightlight, the videos that I review, taken by Nanit when it senses motion in the room. The product is very easy to take apart and put back together so we travel with it.
Feedback
Sometimes the Nanit doesn't take video at the right moment (it usually captures and motion in the room, but sometimes it's not accurate.) I wish there was a way the Snoo and the Nanit could work together to provide combined data.
---
They've just done a great job. The brand, the app, their support. We have the travel stand and it's been super easy to take whenever we're away.
Feedback
For an expensive monitor, they should include more functionality beyond the subscription product. Now that the first year (free trial) has expired and it feels like I've lost a lot of the benefit.
---