Rowan
5 • 38 Reviews
Rowan makes clean coat care products for dogs using natural, ethically-sourced ingredients that leave fur shiny and skin healthy.
rowanfordogs.com
Average rating from 38 users
100%Recommend to a friend
Tried their dry shampoo. The packaging made it easy to apply, which was a bonus. Everything about the brand's products looked and smelled great.
---
The smell is amazing and feels very high quality. You don't need a ton of it each bath because it goes a long way. I just ordered my second product from Rowan and it's nice to know it's human grade and safe for my pup.
---
---
This smells so good. Used it on my Maltese poodle a few times and he absolutely loved it. Will definitely get more
---
What is Thingtesting?
Thingtesting is an unbiased place to research and review internet-born brands — because honest reviews help us all shop better. Learn more.
---
Great for hair dogs! The Rowan line has specific products for hair coat dogs which is super unique. My dog's coat doesn't shed and the Rowan hair wash left his coat super soft and conditioned so we did not have to deal with the "dreaded comb of tangles". highly recommend.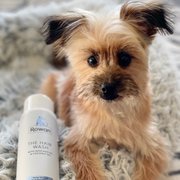 ---
We love Rowan! I started using their shampoo last year and have noticed a huge change in my dogs' skin and fur. Their skin isn't dry and flaky anymore and their fur stays silky for days. Being active dogs, they are out hiking and on the beach almost daily. Rowan helps to keep them clean but isn't harsh where it dries their skin. One of my dogs was recently diagnosed with lymphoma, and we are trying to minimize the amount of chemicals in and around our house. Knowing Rowan uses only clean ingredients gives me peace of mind when caring for my pups.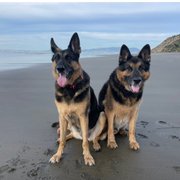 ---
Love love love Rowans dry shampoo. Has a wonderful light herbal scent and refreshes my labradoodles coat really well in between groomings. I may have even sprayed in my own hair once or twice.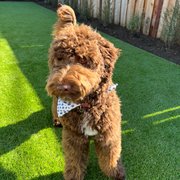 ---
I love everything about Rowan! The coat refresh has been a lifesaver when I haven't been able to get into the groomer. And the dry shampoo too (which I've actually spritzed on myself in a pickle 🙋🏽‍♀️!)
Feedback
ADD TO CART. EVERYTHING! Your dog will thank you.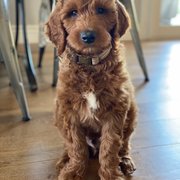 ---
Fabulous brand, awesome products! As a pug owner, it's always tricky finding shampoos that don't cause skin irritation. Rowan's Fur Wash leaves my pup soft, fluffy and smelling great… without the dreaded itchy-scratchies. Highly recommend!! And try the Coat Refresh while you're at it.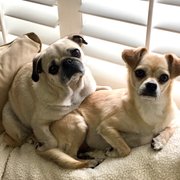 ---
Early adopter. Terrific fragrance. Fun brand. Really nice lather!
Feedback
Just want more…love, love, love!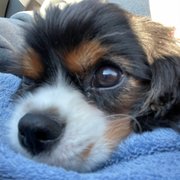 ---
I have loved Rowan products since the first free trail I received. Found them via instagram and really loved their vast experience with dog grooming needs and hygiene. I was able to discuss my dogs fur type with their customer service team and was given the perfect product for my furry baby. It has helped him with scratching, shedding and of course made him smell great. I love how Rowan products make his hair feel and he definitely loves the smell.
Feedback
I'm looking forward to more products - no criticisms.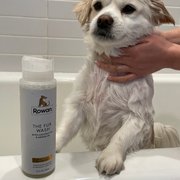 ---