Krewe
Krewe designs fashionable eyewear for men and women.
www.krewe.com
Average rating from 9 users
78%Recommend to a friend
My absolute favorite sunglass brand! I live in Austin and Krewe has presence via two trucks in a main shopping area—I've also been to their gorgeous flagship store in New Orleans. I have several sunglass pairs that range from polarized lenses to titanium to gold-plating. They are stylish, durable, and I'm obsessed with their lifetime guarantee where if you damage a pair you can take it to Krewe for fixing or possibly a replacement. The customer sever in person has been top notch and I considering getting my eyeglass frames from Krewe. Additional callouts are how comfortable the frames are, how if you have an account online it keeps a log of your frames, and how there's no big logo or branding on the frames. I love them!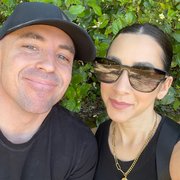 ---
Buy a pair of these and you will get endless compliments. I LOVE my Krewe sunglasses. I also got to use their replacement program (lenses got scratched), and they were so kind and great.
---
---
Obsessed with my Krewe sunglasses and get tons of compliments on them. I would buy more pairs if they weren't so expensive, but for a unique and timeless look, these are worth the splurge.
---
What is Thingtesting?
Thingtesting is an unbiased place to research and review internet-born brands — because honest reviews help us all shop better. Learn more.
---
I love these sunglasses!! They're so fun and come in all sorts of unique and classic styles. They're incredibly high quality and you can get prescription lens made for them. I love the blend of colors, materials and patterns in their designs.
---
These are very lightweight sunglasses and do not feel as if they will hold up well at all. Buy Krewe dupes, or spend your money on something substantial like Michael Kors. I addition, they do not stay on my face and no one I've gone to to have them adjusted will touch them. I was told that the glasses look & feel like they will break if adjusted. I now have expensive, but cute sunglasses that I cannot wear. I had planned on purchasing the St. Louis style, but not any longer. VERY disappointing.
---
I have a few pairs of Krewe sunglasses and I absolutely love them! I've definitely put my sunglasses through a lot and am honestly shocked that they have held up as well as they have. Definitely recommend looking into purchasing a pair if you're wanting to upgrade your sunglasses to ones that are stylish and won't break easily on you. They have a frame for everyone! Krewe has a lifetime warranty as long as you purchase the sunglasses at full price. They usually have a couple of sales each year that can get you a great deal on some of their frames, but know that the warranty does not work on discounted frames as they are final sale / discontinued.
---
I love my Krewe sunglasses. I got them 2-3 years ago and they still get me compliments every time I wear them. They're sustainable but also super effective. They've held up through weddings, day to day use, offshore Marlin fishing, you name it, they've made it through. I love their super cool kid aesthetic which I almost felt too old to pull off, but hey maybe I still got it? I will definitely be buying more of these!
---
Love these sunglasses. I got a pair as a gift 2 years ago and haven't stopped wearing them since. Super durable and sturdy with great sun protection.
---
Never heard of this brand before, found a pair of their sunglasses while browsing in a store. Everyone in the store agreed they looked good and I should get them. The sales lady commented that they were expense but came with a second life policy by the maker once you registered the frames. Cool, nice frames and if they break I can get a second pair. Went ahead and registered the sunglasses only to find out that because the store had them on sale that they would not honor their on second life policy. What a rip off! They sold the glasses to the store, I didn't realize that a company could decide to not honor their own policies if the glasses were discounted. BUYER BEWARE, THEIR WARRANTY IS WORTHLESS. It's like apple saying your applecare isn't valid even though you bought it at a dealer because they don't agree with the sale price.
Feedback
Honesty and transparency would be a start.
---