Keys Soulcare
Keys Soulcare is a beauty brand from Alicia Keys that focuses on skincare rituals.
www.keyssoulcare.com
Average rating from 12 users
100%Recommend to a friend
Keys Soulcare Reviews
All

12
Moisturizer

2
Lip

1
Highlighter

1
Facemask

1
Exfoliator

1
Melting body balm

1
Toner

1
Transformation cream

1
First things first I have been using this and never realized it's relationship to Alicia Keys, I just know that I like it. This review is on the 2 products from the line that I use. Skin transformation cream($32) and the golden cleanser($22). I listed approx price points for these items. I like the texture and smell of them. I am not a fan of overly perfumed skincare products so this works for me. I have not had any issues with either. I have combination/non sensitive skin.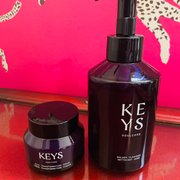 ---
Influencer for Keys Soulcare
I have a few of there products and I love it..the illuminating primer is a go to.. love how my make up feels.. not sticky or uncomfortable..is perfect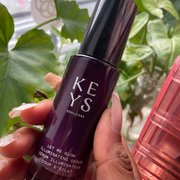 ---
---
I got a free sample of the face cream with an Ulta Beauty purchase. It smells good and it is truly moisturizing without being greasy.
---
What is Thingtesting?
Thingtesting is an unbiased place to research and review internet-born brands — because honest reviews help us all shop better. Learn more.
---
I love this brand and selective products. The body oil is absolutely amazing, as is the face mask. The lip stick has become a must wear at all times for me and I love the highlighter as well. The only product that didn't work for me is the night cream which is too rich for my sensitive acne prone skin.
Lip
Highlighter
Facemask
Moisturizer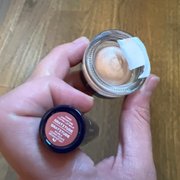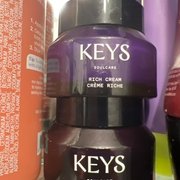 ---
The exfoliator is a whole experience! It's a powder you mix with water to make a pasty, beady, satisfying texture that you. Leaves your skin feeling smooth and light!
---
My skin was radiant and glowing! I'm a skincare product hopper, and have a running list of products I would return to; 2 Keys products made the cut. The radiant eye cream was perfectly moisturizing and didn't pill under makeup. The skin transformation cream was silky and my face had a nice glow without looking greasy. I have somewhat sensitive, combo skin and it wasn't bothered by it at all. The price is great for the quality.
---
My experience with this brand has been great. I use the transformation cream and mine is fragrance free. It's perfect for my sensitive skin.
---
Influencer for Keys Soulcare
I absolutely fell in love with each of the Keys Soulcare products I got to try out. My absolute favorite being their melting body balm. It smells divine, and I'm not normally big on scented skincare. It wasn't too overpowering in my opinion. I also really love their body polish. The body balm and body polish were a winning combo that left my skin feeling so soft.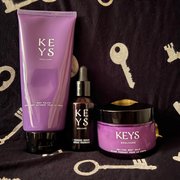 ---
Keys Soulcare Cleansing Balm receives positive reviews for its texture, cleansing power, and moisturizing properties. However, individual experiences may vary depending on skin type and personal preferences. If you enjoy a luxurious cleansing experience and are looking for a balm that effectively removes makeup while nourishing the skin, the Keys Soulcare Cleansing Balm may be worth considering.
---
LOVE the toner from this brand! Easy to use and good on my sensitive skin. I really want to try other products from this brand!
---