Herb & Olive
Herb & Olive makes organic Extra Virgin Olive Oil grown in Northern California using one, single origin ingredient.
www.herb-olive.com
Average rating from 1 user
Influencer for Herb & Olive
Best U.S. extra virgin olive oil I've had. The EVOO is so fresh & fruity. There's just that punch of flavor that confirms the quality instantly.
Feedback
Pouring the EVOO is a little difficult for some, but I personally love pouring straight from the glass bottle.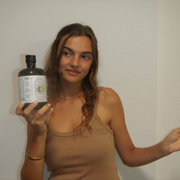 ---