Average rating from 8 users
86%Recommend to a friend
Burst Reviews
All

8
Electric toothbrush

1
Brush replacement

1
The electric toothbrush and the brush replacements are amazing. I received a free toothbrush as part of a quarterly gq box. Well, free is a strong word because I paid for the box. 🤓 i recommend the brush and the replacement, but the subscription service left me wanting more. I ended up cancelling because I attempted to change the delivery month twice and ended up not receiving a brush replacement head. I wasn't charged, but I also ended up just buying one on target and sticking with that.
Electric toothbrush
Brush replacement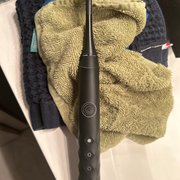 ---
I have had a burst toothbrush for over two years and have never run into any issues. For the price point the brush works amazingly as well as their floss which I would say is akin to cocofloss.
---
---
I've been using this toothbrush for about three years now and I can definitely stand by it as a quality product. It's effective, sleek, and powerful, all while being affordable and durable. I pretty much only use the most powerful whitening setting, so the two other settings are useless to me. The charger included is good—but the toothbrush takes awhile to charge, which can get annoying. I will say that the battery in the toothbrush does last pretty long, so you can go a few weeks between charges.
---
What is Thingtesting?
Thingtesting is an unbiased place to research and review internet-born brands — because honest reviews help us all shop better. Learn more.
---
I bought the lavender tooth brush and have subscription to new toothbrush heads. I feel like my teeth have been much cleaner, and I brush for longer. The timer does help me actually sit without having to look at a clock but realize when its been about 2 minutes. I do notice a difference between using this brush and a normal brush. I would say it is just a normal sonic brush and there are others out there, but I enjoy this one so far and its still working for me. Only thing is toothbrush gunk gets stuck in the body where the brush head connects, just need to find a way to clean it since its a little difficult.
---
I really like this toothbrush, the all black looks good and I dig the different modes for brushing. I also liek how it buzzes when you should switch section to brush so you can just zone out and have a pretty good teeth cleaning.
Feedback
I wish they sold the toothbrush heads in packs of 3 and 5, i dont want to have to order 3 individually wrapped 1 head. and its not very eco friendly 😟
---
I was really bummed about how quickly these crapped out. I had my first one for about a year before it stopped holding a charge at all and the same thing happened to the replacement. On the plus side, the customer service was amazing but I think the quality of the actual product needs to be improved. There are better electric toothbrushes available at this price point.
Feedback
Improve product longevity
---
For a toothbrush that is both effective and affordable, I love it. It has settings for whitening and sensitive teeth. My teeth always feel very clean after. The initial bundle comes with floss, toothpaste and whitening strips. They do a subscription model for replacement brush heads and other items which I thought I'd be annoyed with but it's been convenient for me.
Feedback
I'm sure there are even better quality toothbrushes for a higher price point but this one is great for a great price. There's always discount codes online.
---