Average rating from 2 users
Aavrani is my go-to skincare brand, and their products are a permanent part of my morning and night routine. My holy grail products are the hydra cream moisturizer, oil purifying cleanser, balance restoring serum, and the turmeric mask. I use the hydra cream moisturizer every morning after washing my face with water. I use the balance restoring serum every night after cleansing. I use the oil purifying cleanser to remove my makeup (no more wasteful makeup wipes!). And I use the turmeric mask once a week, and it doesn't stain at all. I love all of the natural ingredients that are in Aavrani products, and my skin has such an immediate glow after my skincare routine. I will forever support this brand and have already given their products as gifts to multiple people. Highly recommend! The quality is exceptional.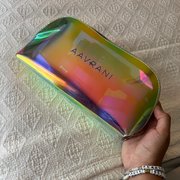 ---
This is my favorite product line! My skin is akin with the daily moisturizing Hydra Whip - and the daily serum. The pricing is totally right, too!
Feedback
Love to improve the dispenser on the eye cream so it comes out in smaller amounts. Also missing my Hydra Whip!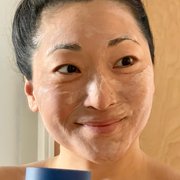 ---