These are the 9 Australian direct-to-consumer brands to have on your radar
We asked industry experts to fill us in on the brands to know in Australia.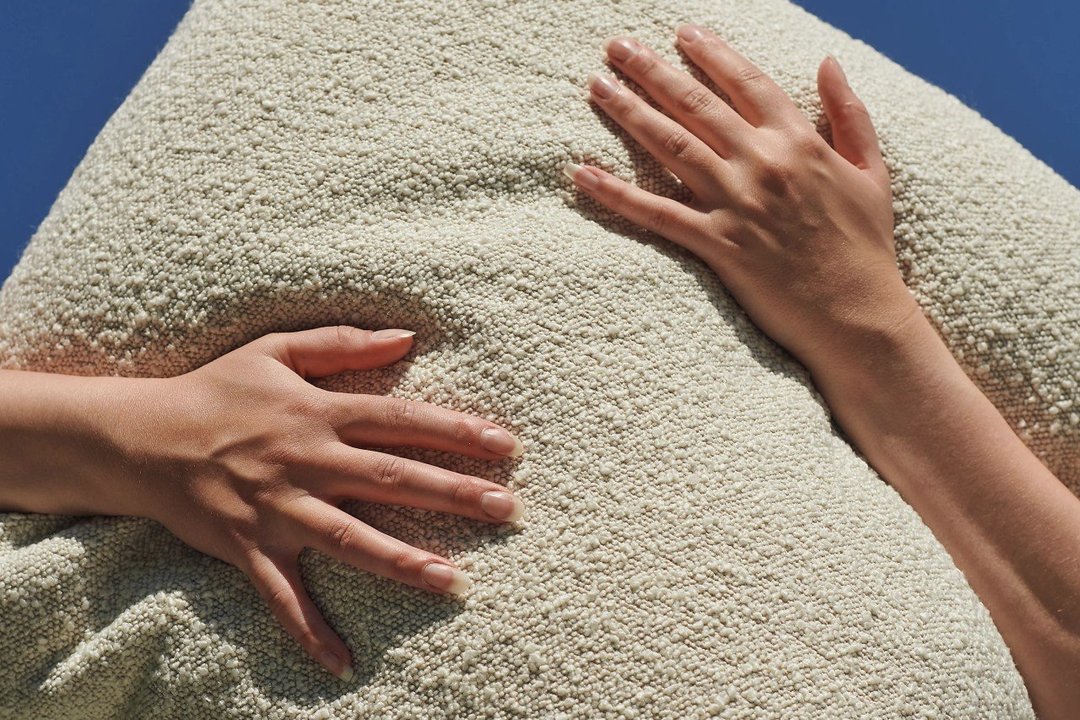 AROUND THE WORLD IN BRANDS
Brands built in Australia have a different attitude than those built in the U.S., says Jackie Vullinghs, a partner at Australia-based venture capital fund AirTree, which has invested in brands like toilet paper maker Who Gives A Crap and 10-minute grocery startup Milkrun.
"It's much more like, 'I'm funny, I'm your friend, I'm like your mate next door'," she explains. It fits with what most people would conclude when thinking about Aussie culture — laid back and relaxed.
The country is home to a number of direct-to-consumer brands known around the world — Who Gives A Crap was among the wave of brands that kicked off the idea of getting toilet paper delivered to your door in bulk, and has since gone on to raise $41.5 million after bootstrapping for nine years.
But it is not easy to build a brand that has this sort of name recognition in the country. "It's quite an oligopolistic market," says Vullinghs, with most product categories solidly dominated by one or two market incumbents. Some brands do overcome this — Vullinghs says that Pet Circle, an online pet supply store similar to Chewy in the U.S., and which is an AirTree portfolio company, now has a majority share of the online pet food market in Australia. IBISWorld puts its share at an estimated 50% — not bad for an 11-year-old brand.
So what Australian brands might be the next ones that consumers all over the world rave about? We asked industry experts to tell us which brands they have their eye on.
1. Hommey
Nominated by: Dari Israelstam, the founder of Australian branding agency Universal Favourite.
Melbourne-based homeware brand Hommey has worked hard to perfect the humble sofa cushion. Founder Justin Kestelman reportedly went through 28 prototypes before settling on the right mix of feathers and fibers to stuff the pillows with before he launched the brand in November 2020.
The decision to launch with sofa cushions first was a smart move, says Dari Israelstam, the creative director and founder of Sydney design studio Universal Favourite. "It is single-minded and a great business model for a direct-to-consumer brand, with what I would imagine is low cost, high margin products and a high average order value," he says.
Hommey has since launched a number of new products in addition to its cushions, including throws, beach towels and slippers.
2. Heaps Normal
Nominated by: Jackie Vullinghs
The prevailing stereotype of Australian drinking culture is that it's not exactly synonymous with moderation — but in fact, among younger generations alcohol consumption is falling. According to an Australian Bureau of Statistics survey released earlier this year, while one in four Australians drink more alcohol than recommended by government guidelines, that number falls to one in seven among people aged 18 to 24.
Heaps Normal, an alcohol-free beer brand launched in July 2020, is on a mission to accelerate this trend. In November, it raised AU$8.5 million ($6.1 million) to help fuel its growth.
"The product tastes really, really good, and they launched at a time when non-alcoholic beer tasted pretty rubbish," Vullinghs. "And they did a very good job of distribution, and getting into all the best restaurants, pubs and bars and using that as a way of being the first touchpoint with a customer who then goes on and buys it in the supermarket."
3. Subtle Bodies
Nominated by: Simon Griffiths, cofounder of Australian toilet paper brand Who Gives A Crap
Incense brand Subtle Bodies was founded by Courtney Gibbs and Tommy Ashby, an architect and industrial designer, respectively. "They make beautiful products that smell great, and I love their incense holders," says Simon Griffiths, the cofounder of toilet paper brand Who Gives A Crap.
The ingredients for the brands' incense products are sourced from around the world — from South Korean monasteries to the Western Australian outback — in order to create scents that are free from chemicals and artificial substances.
4. Sük
Nominated by: Dari Israelstam
Mimosa Schmidt spent her 20s working demanding, manual jobs on farms, building sites and long-haul ships. It was tough work, not made any easier by the fact the standard-issue clothes given to her were uncomfortable to wear for long periods of physical labor.
In 2019, she launched Sük, a workwear brand that makes clothing for women that are not only durable and flexible, but also designed to fit properly.
"I love the premise of this brand – a strong founder story that stems from a lived experience and real problem to solve," says Israelstam. "It's authentic and the products are applicable to all places where work is done, and female-focused workwear is needed."
5. The Dirt Company
Nominated by: Jackie Vullinghs
Vullinghs says she has been using cleaning products from Melbourne-based brand The Dirt Company for four years — "it's a delightful shopping experience," she says. "It's just very well executed. The brand aesthetics, high quality products, and it's refillable, so it has the sustainability angle."
The brand was founded in 2016 by Frankie Layton, who wanted to create a less wasteful alternative to the popular laundry detergents that were on the Australian market. Its detergents are sold in soft pouches and, with the first purchase, come with a refillable bottle. Customers can also return their empty pouches to the brand so they can be washed and refilled with detergent for another customer. The brand says that at the end of last year, 58% of the refill pouches it was sending out to customers were on their "second life." Its goal is to increase this number to 75%.
6. Homecamp
Nominated by: Simon Griffiths
Homecamp is an online outdoors and camping retailer that sells a mixture of its own products plus those from best-in-class outdoors brands. The Melbourne-based brand has also partnered with Matthew McConaughey, who spent a year living in New South Wales at age 18 (which included the occasional spot of camping).
"Their equipment is solid but it's their content that I die for," says Griffiths. "It's one of those brands that everyone wishes they had started just so they could go on the shoots."
The "Camp Stories" section of Homecamp's website chronicles the adventures of outdoors enthusiasts as well as sharing camping tips and tricks from brand's staff.
7. Koala
Nominated by: Jackie Vullinghs
Koala started life in 2016 as a direct-to-consumer mattress business built "in the model of Casper," says Vullinghs. It has since gone on to become a fully-fledged homeware retailer, selling bed frames, sofas, linen and other soft furnishings.
Part of its success, Vullinghs says, comes down to its bold approach to marketing. "They have a very good strategy of doing brand marketing on billboards and then taking pictures of the billboards to use for PPC," she explains. In 2018, the brand took out a billboard in front of an Ikea store in Sydney, brandished with the word 'NÖFNIDEÄ?' in a font that mimicked Ikea's. It was subject to a number of complaints — in response, Koala took out another billboard underneath the first one, offering $100 off its mattresses "with the code SORRYIKEA."
8. Needessentials
Nominated by: Simon Griffiths
Ryan Scanlon grew up on the coast in Victoria, where he developed a love for surfing. In 2013, after a two-decades long, on and off stint at surf brand Quicksilver, he decided to launch his own business selling wetsuits, Needessentials.
"These guys are crushing the old school 'cut out the middleman to lower the RRP' DTC model," says Griffiths. "I see more and more people wearing their wetsuits every time I go surfing."
One of the company's key focuses is sustainability – its wetsuits are designed to last and are made with limestone, rather than oil-based, neoprene. As of December 2021, the company has 16 employees and its best-selling products remain its black, non-branded wetsuits.
9. Koh
Nominated by: Dari Israelstam
Adam Linsday originally launched his chemical-free brand under the name of EkoWorx in 2016, but rebranded it to Koh in 2018. The brand made its name via its viral Facebook ads, which showed before-and-after pictures of dirty surfaces that had been scrubbed with the cleaners. In its first month, these ads earnt it 4,000 new customers; today more than half a million Australians use the brand.
"The products actually work, and as such there is a very loyal customer base," says Israelstam, who is also a customer of the brand. "I think it's still somewhat a little under the radar, relative to what's possible for this brand."