A new wave of sustainable wedding brands are helping couples have a lower impact big day
The wedding boom is here. And more than ever, couples are looking for sustainable brands that help them lower their impact.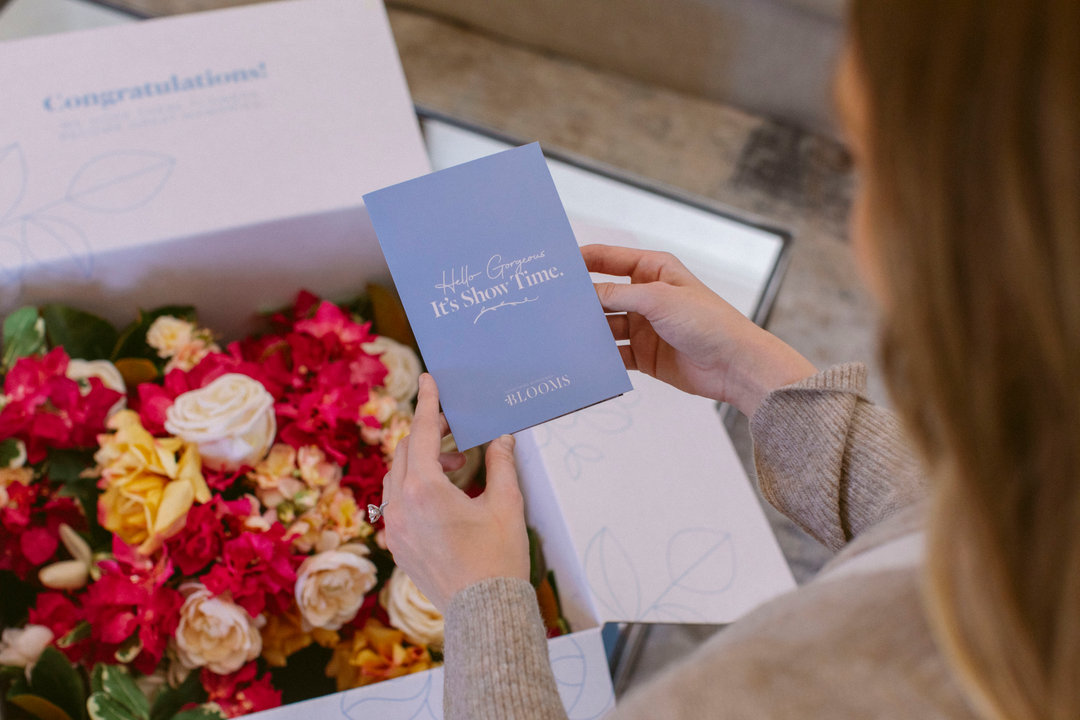 Getting ready for a wedding is an intense — and expensive — experience.
According to The Knot's latest Real Weddings Study, 15,000 couples got married in the U.S. last year, with the average celebration (including engagement rings) costing $34,000 and involving 14 different wedding vendors.
And not only do weddings generate a lot of invoices, they generate a lot of waste, too. One survey estimated that the average U.K. wedding results in 18kg of plastic waste, with things like confetti and disposable decorations being the main culprits. This is before you even think about the carbon emissions generated by guests flying into the wedding's destination, or to produce the decadent food that's served.
In total, the average wedding is thought to generate 63 tons of CO2 emissions and 400lbs of waste.
As with so many aspects of our lives, people are becoming increasingly concerned about the impact of their big day has, with searches on Pinterest for "low-waste weddings" and "thrifted wedding dresses" up 235% and 41% year-on-year, respectively, in 2019. Lyst, meanwhile, reported that in 2020 searches for "vintage," "pre-owned" and "second hand" dresses were up 38% year-on-year. Still White, a wedding dress resale platform, says that the more than 20,000 sales made through its site have resulted in 216,000kg fewer carbon emissions being generated and 180 million liters of water saved.
Here, we speak to three brands helping couples make more sustainable choices.
Something Borrowed Blooms: Reusable flowers
In 2015, inspired by both the rise of rental companies like Rent the Runway, and her own experience buying — and then disposing of — flowers for her own wedding, Laken Swan launched Something Borrowed Blooms with her cousin, Lauren Bercier.
Something Borrowed Blooms allows couples to rent out artificial flowers made from silk at a cost that is around 70% less than if they were to purchase fresh cut flowers.
Swan says that when the business launched, price "was driving the decision making for the majority of our customers." "But we have seen a shift, and we're now seeing more consumers gravitate towards our product because of the sustainability component."
The main proof point, Swan says, is the fact that couples who can clearly afford to buy plenty of fresh flowers are now choosing to shop with Something Borrowed Blooms. She says that the average order value is now between $500 and $600 per order, "but we'll see a nice mix of weddings that are $1,500 to even $3,000."
Reusable flowers have a lot going for them — there's no risk of them showing up and looking droopy, and the prices don't fluctuate since they are not susceptible to the whims of the fresh flower market. The flowers can also be delivered a few days in advance, reducing the stress that comes with setting up a venue. Cut flowers, on the other hand, not only have a short life span but are extremely fragile — according to Petal Republic, 45% of flowers managed by the flower industry die before they are sold.
Swan says Something Borrowed Bloom's flowers can be reused up to 26 times per year, and are given "light refreshes" in between. Some bouquets that were created at the brand's inception are still in circulation today.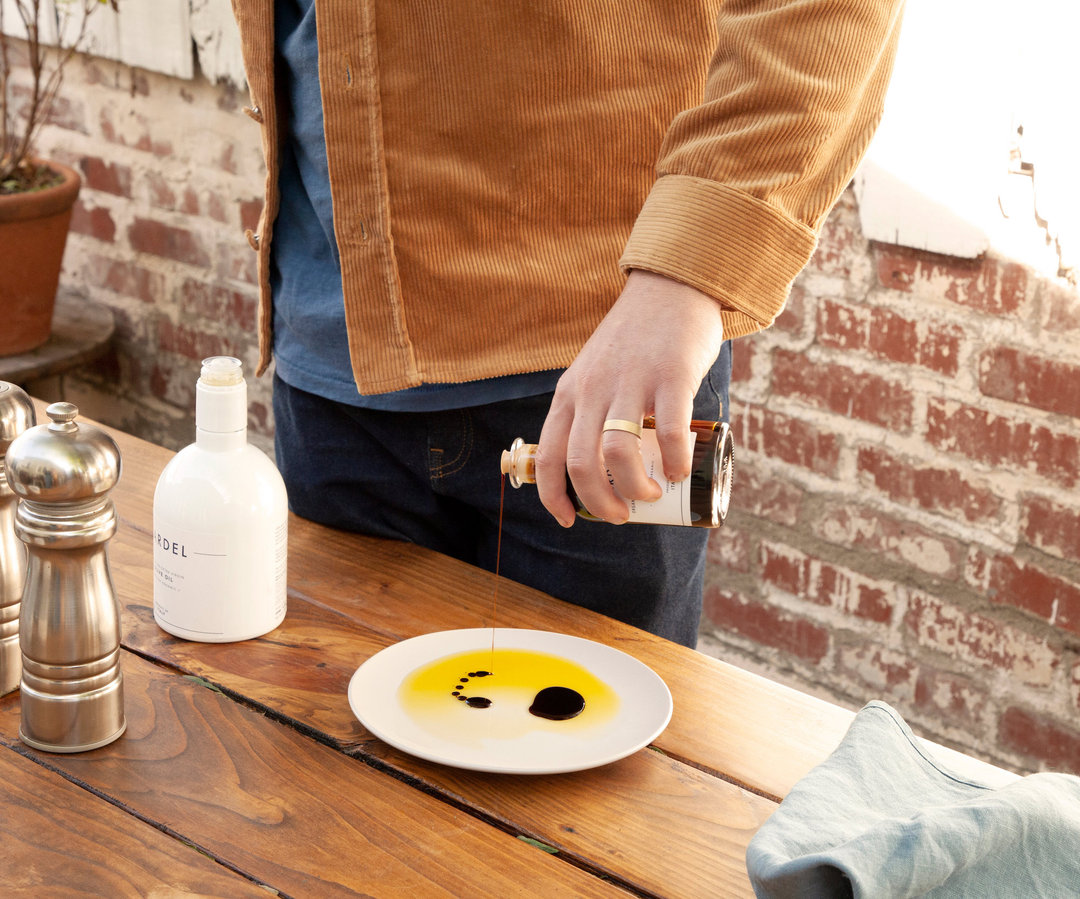 Ring Bear: Wedding bands made from recycled metals
"A wedding is largely a one-off event, and it should be celebrated. We wanted to bring to market a sustainable choice amidst that planning and enjoyment," says David Schoenfeld, the founder of Ring Bear.
The jewelry brand makes men's wedding bands using 100% recycled gold or platinum, materials Schoenfeld says there is "more supply than demand" for. Recycled gold currently makes up about 28% of global gold supplies, however it's thought that 55% of jewels around the world could easily be produced with the material, if there were more appetite for it.
Recycled gold is not a perfect material. Its origins are often unknown, meaning it could have come from unethical mines. Scraps of metal — left over from production of other jewels — are also included in recycled material mix, meaning some portion of the gold is still experiencing its first use.
Still, it is a step in the right direction. Jewelry company Pandora estimates that recycling gold emits 0.16% of the carbon emissions that mining for new gold does.
The challenge for Ring Bear is to convince people who are shopping for what they may consider their biggest life milestone to date that "recycled" doesn't equate to "compromise." "People view jewelry as a high priced purchase — it's special and meaningful, so they may not be willing to [buy] recycled," Schoenfeld says, adding that there is not really any difference between new and recycled gold from a quality standpoint.
"Previous generations went and brought new gold for their jewelry, and so ultimately this is a deviation from how previous generations did it," he says.
SuitShop: Rethinking fabrics
To mark Earth Day this year, SuitShop announced that it had figured out a way to make a biodegradable suit.
The garment is made from linen and cupro (a type of vegan silk), and features buttons made with corozo nuts, sourced from palm trees and which feel like ivory. There is no metal zipper on the trousers — only more of the biodegradable buttons. Suitshop say that if you were to bury the suit once it was no longer wearable, it would compost within 24 months.
"That's the home run right? [Imagine] if all brands could make everything biodegradable, and you could dispose of them and they become part of the earth," says Jeanne Foley, the brand's cofounder.
The suit is not for general sale, although customers can request one be made up for them at a price of $499. But the brand describes it as the "North Star" for what it wants to achieve when it comes to the environmental impact of their garments.
The suit took a year to develop, and Foley says the brand started work on it after it developed the "eco stretch" fabric it currently uses, which contains 38% recycled plastic. Each suit contains roughly 25 plastic bottles, sourced from recycling facilities, meaning SuitShop is putting 375,000 scrap bottles to use per month, based on its sales figures.
Suits made from more environmentally friendly materials have been something of a trend for a number of years now. In 2017, Theory launched a range of "good wool" suits made from traceable materials. Moss Bros launched its Eco Suit in 2019, which is made from recycled plastic bottles and which also feature corozo nut buttons.