The complicated business of delivering flowers to your front door
Online flower delivery brands are cutting out the middleman and tapping into customer data to reduce waste and costs for consumers.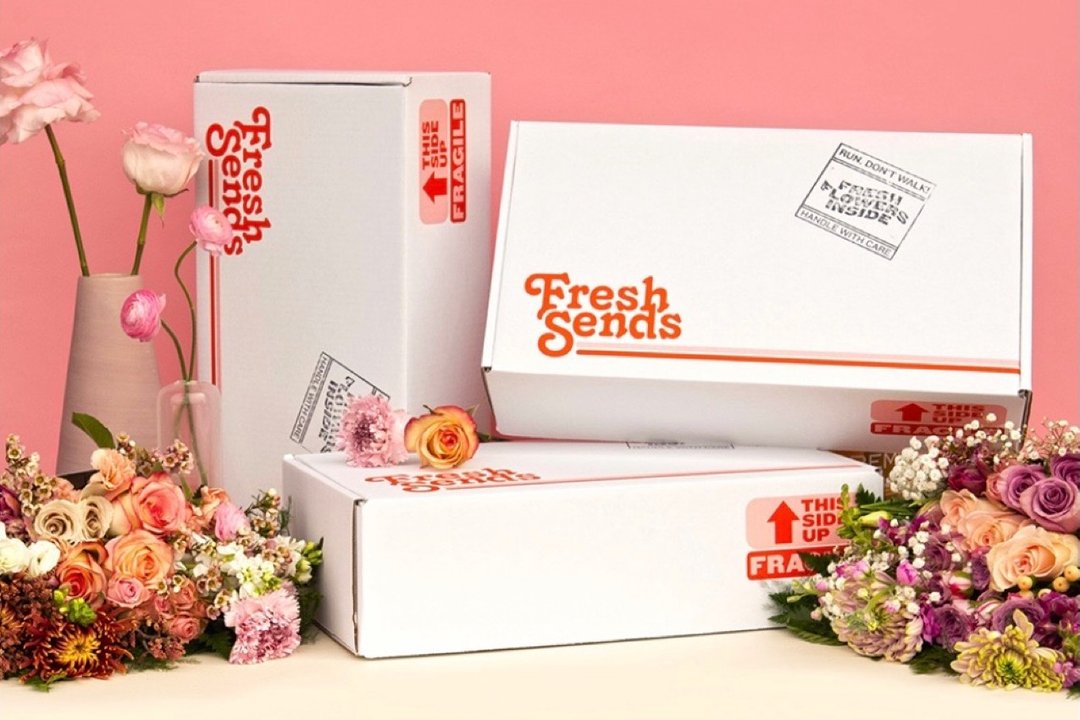 It's shaping up to be a hectic week at Fresh Sends – a Colorado-based flower delivery company – as it prepares for Mother's Day.
This holiday is the company's biggest sales moment of the year (Valentine's Day comes in at a close second). The brand is on a mission is to get over 1,500 bouquets (containing roughly 22,500 flower stems between them) processed, arranged, packaged and delivered to moms across the U.S. in the space of just a few days.
To get the job done, 20 temporary workers have been hired to process this influx of stems, and the company has also rented extra coolers to make sure the flowers coming in stay fresh for as long as possible.
"You are racing against time," Fresh Sends' cofounder Ty Hiss says. "We have some pretty strict deadlines and quotas to make sure we are looking good for Thursday and Friday, when the majority of our shipments go out."
Data-driven flower dealers
According to the Society of American Florists, Mother's Day accounts for 24% of the U.S. flower market's annual sales. America is the biggest consumer of cut flowers in the world, spending over $1.8 billion a year on blooms. For brands like Floom, which serves the U.K and the U.S., Mother's Day actually comes twice per year.
Thanks to a number of tech-powered flower businesses that have launched in recent years, each promising to bring customers bouquets at better prices, more and more of those sales are now taking place online.
It's a category that's flush with activity. In addition to Fresh Sends, which launched in November 2019, there is Floracracy, which raised a $1 million seed round in October 2020. At the end of April, London online florist Bloom & Wild announced (following a £75 million Series D funding round at the start of the year) that it had acquired Dutch competitor Bloomon. In January 2020, The Bouqs raised $30 million, and reported that it would be expanding from California to Japan. Christina Stembel, the founder of Farmgirl Flowers, says her business generated a record $60 million in revenue last year; a feat achieved with no venture capital funding.
Each of the businesses share a common mission in attempting to simplify the process of buying flowers by offering limited selections of bouquets and using data to reduce wastage. Hiss says that at Fresh Sends, the goal is for customers to be able to place an order in "five clicks or less," which is in part achieved by offering just one daily bouquet made up of whatever flowers are currently in season.
Floracracy has created software that not only allows customers to design their own bouquets, but will also only suggest stems that are in stock. Bloom & Wild in the U.K. has trained its website to react to what is being ordered and what isn't. If it has a glut of roses in stock that aren't moving quickly enough, for example, those bouquets will be pushed to a more prominent position on the website.
According to Forbes, the average brick-and-mortar florist ends up throwing away 40% of their stock. Farmgirl Flowers' Stembel, however, says the ruthless efficiency of the online florist model means that she has been able to get waste down to just 1% of stems. "Florists will go to flower markets to buy from wholesalers and have carts filled with hundreds of different types of flowers, because they wouldn't know what the consumers were going to purchase that week," she says. "Whereas I would buy [fewer] flowers at larger quantities, and that was my bouquet for that week. Every flower I bought, I could use."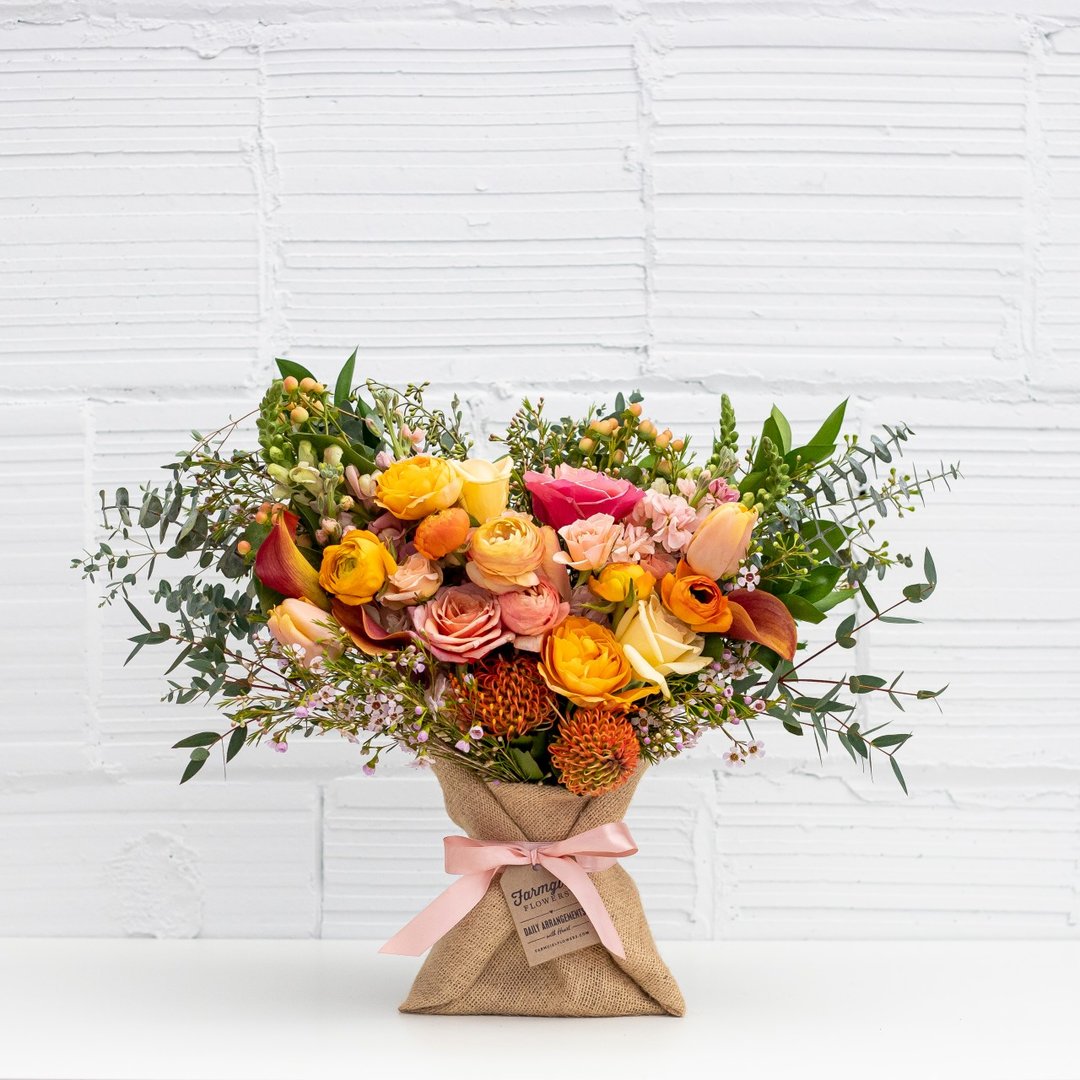 From farm to vase
Before the likes of Farmgirl Flowers and Fresh Sends came along, the process of getting stems from a farm in Kenya to a kitchen table in Kentucky involved a vast number of players. As well as the farmers themselves, there are the airlines that shuttle the stems between countries, the wholesale markets that auction off the stock, the traders who bid for it, and eventually the florists themselves. It's an inefficient process, with everyone taking a cut along the way.
Now these dynamics are shifting. Rather than hitting the wholesale markets at the crack of dawn to buy that day's flowers, the online florists are sourcing them directly from the farms themselves, cutting the number of hands a bouquet goes through before it gets to a customer, and increasing the lifespan of the flowers themselves. According to the BBC, cut flowers lose 15% of their value for every day they spend in transit.
The task of getting hold of the flowers, Hiss says, is the most difficult part of the job. "Flowers are a really expensive good, and an extra perishable good," she says. "In this business, it's really about trying to figure out how you can get the best deal on product that you possibly can get, so we can offer our customers the best prices as well."
Working with established farmers in flower-growing hotspots helps. Fresh Sends and Farmgirl Flowers both source flowers from South America, California, and Holland.
Along the way, the flowers must be kept cool (temperatures between 34 and 27 degrees Fahrenheit or 1 and 3 degrees Celsius are ideal) in order to preserve them. Delays, unexpected weather events, or flowers accidentally stored under hot air vents can all result in ruined stock, which can be extremely costly. Stembel says that a particularly bad experience in February, where a logistics partner failed to deliver flowers in time for Valentine's Day, resulted in $5.5 million of lost income.
The online florists also have to be smart about how many flowers they reckon they're going to sell. While most offer quick delivery times (Farmgirl Flowers promises to fulfill orders within 48 hours, and Bloom & Wild will accept orders until 5:30pm for next day delivery) the flowers themselves need to be put on farmers' radars well in advance.
Stembel says she is currently discussing Mother's Day 2022 with farmers, but that some blooms – such as peonies – will be planted up to three years before they are cut.
What happens to houseplants?
For houseplants – another popular Mother's Day gift – the supply chain looks slightly different, and is harder to simplify.
Andy Burde, the cofounder of The Houseplant Shop and whose houseplant logistics company PPC International fulfills houseplant orders for The Bouqs, says "we definitely see the volumes pick up" around Mother's Day. For these products, the supply chain also starts in locations such as Holland and South America, but instead of importing whole plants, these farmers will sell cuttings to American growers, who then nurture them until they reach the size of a typical houseplant.
Due to this additional incubation period, it's not as easy to reduce the number of middle-men the plants go through. But Burde says houseplant startups could use this to their advantage.
"A lot of the growers here in North America are very small businesses, and it's not an industry that's been taken over by a huge conglomerate," he says, adding that brands should use this as a marketing story. "This is an industry that's been able to hold off on that, and it's really run by small family businesses. It's really cool to see."
Thingtesting is a database of internet-born brands. We're building the un-sponsored corner of the internet where consumers can come together to talk honestly about new things. Read more about Thingtesting.
Create a free account so you can make your own lists, whether that's because you love them or because you want to try them.
Feedback? Yes, please.