The $6.95 billion shapewear category gets an update
Shapewear was suffering from an image problem — but now young brands are trying to make these undergarments cool again.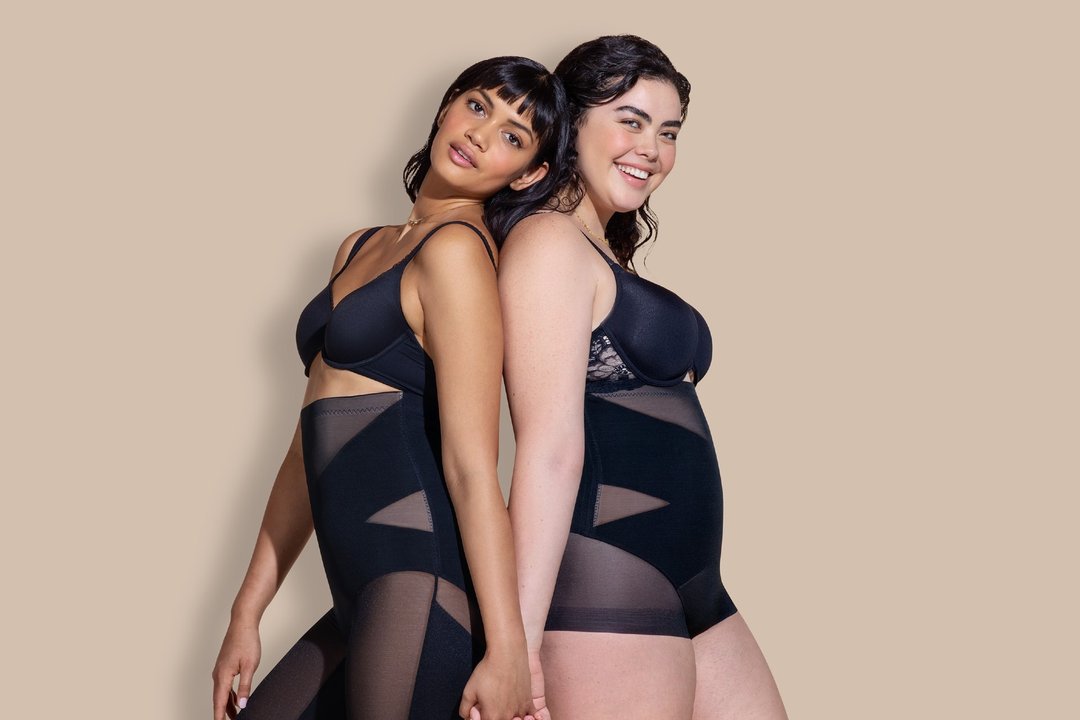 In a world saturated with celebrity fragrances and skincare lines, a few are going against the grain and getting into a different business. Shapewear.
In 2019, mega celebrity Kim Kardashian launched Skims, which sells shapewear for people looking to mimic one of the world's most coveted bodies. Today, the company is worth $3.2 billion and the brand has expanded to also sell swimwear and lingerie.
The singer Lizzo was next to enter the category with the launch of Yitty, a shapewear brand she has developed with Fabletics which launched in April of this year. Julia Haart, the star of Netflix reality show My Unorthodox Life, is gearing up to launch her own shapewear line, +Body by Julia Haart.
The shapewear market evolves
Shapewear has suffered from an image problem, the word conjuring up unappealing images of snap-crotch bodysuits, ultra-tight (uncomfortable) waist cinchers and Bridget Jones' big underpants. Still, despite the shortcomings of these products, they continue to be purchased: according to Allied Market Research, by 2030 the category will be worth $6.95 billion.
Brands launching shapewear products today are challenging this notion — they believe that not only should body-contouring garments be comfortable, but you should even let them be seen. Haart's line, for example, is made using a proprietary fabric that stretches without warping the design printed on it, so they can become part of your outfit. Skims' garments, too, are made with this in mind — and for consumers, this level of versatility can help to justify the price point of shapewear, which tends to be more expensive than regular bras and pants.
"What Skims has done incredibly well is they've made [shapewear] cool," says Oria Mackenzie, the cofounder of direct-to-consumer underwear brand Underdays. "You can demand more from your underwear but it can also be cool and stylish."
Mackenzie says that shapewear is something that customers regularly request that Underdays turns its attention to, and it has recently launched a high-waisted brief as a way to dip its toe into the category. "We are not a shapewear brand, but that is a direction we want to go in the future. [This] is our first step in that direction," she explains.
Is shapewear out of date?
Shapewear also has to contend with changing consumer attitudes. As the underwear category as a whole moves towards more inclusive marketing narratives, items garments that nip and tuck the wearer into a desired body shape may not be seen as particularly progressive. Newer brands contest this sentiment by focusing on the functionality of their products, saying that shapewear is about giving the wearer confidence, not giving someone else something to look at.
On its website, Skims features models of all sizes wearing its garments, which are also sold in a range of skin tones. The brand recently launched a collection designed for people with limited mobility, featuring additional, easier-to-access closures. Aalysha Athreya, the founder of Kurvwear, says that her brand's products focus on enhancing rather than minimizing curves. Earlier this year, she told Glossy that the brand counts a significant number of transgender people among its customers, which she puts down to the brand's message of dressing for yourself.
Still, shapewear as a product category has not yet got to a place where it is considered simply as a neutral thing that people choose to buy (or not to). When Lizzo announced that she was getting into the shapewear business, the feedback was mixed, with some questioning if shapewear could ever really be considered anything but restrictive.
With this in mind, when tights brand Heist expanded its range into shapewear in 2018, it did so with an advertising campaign featuring the slogan, "Shapewear's anti-feminist, right?" Their answer was, of course, that you shouldn't feel bad buying its products.