Could a direct-to-consumer underwear brand really become the next Victoria's Secret?
Brands like Parade, Knickey and CUUP are a refreshing alternative in a market dominated by Victoria's Secret. What would it take for them to topple the leader?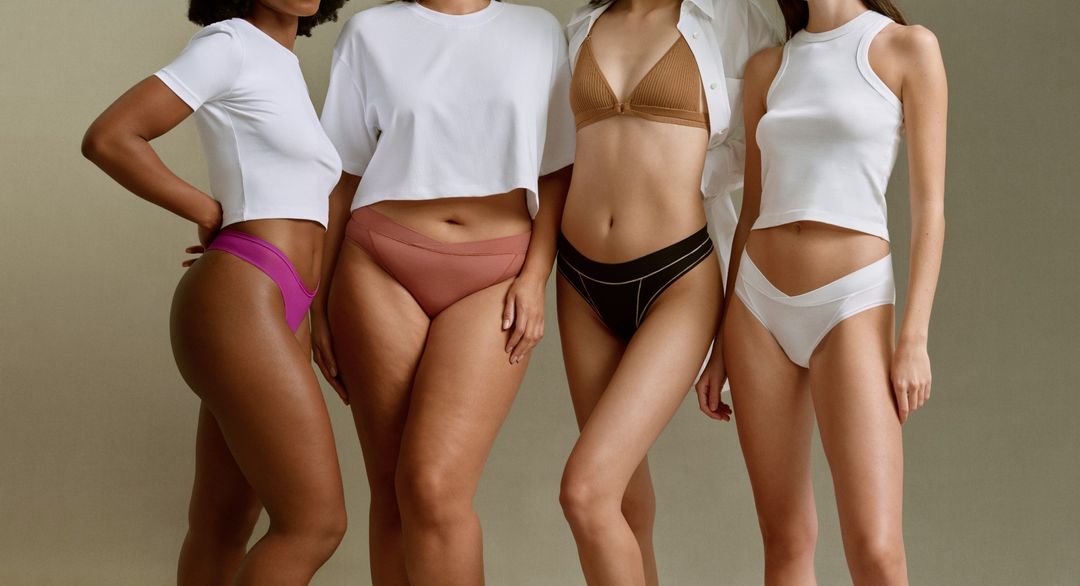 The rapid ascent of direct-to-consumer underwear brand Parade shows no sign of slowing down.
Over just three years, the company has raised more than $40 million from investors, hired over 50 people and sold upwards of two million pairs of underpants. The brand's 24-year-old cofounder, Cami Téllez, has made no secret of her ambition to build the next Victoria's Secret, and this month marked another milestone on that journey — the opening of Parade's first physical store in New York on December 3rd.
Parade is not the only one attempting to poach customers from Victoria's Secret — the underwear giant which has seen its market share tumble from 32% in 2015 to 19% by December 2020, according to The NPD Group. This year, swimwear brands Andie and Summersalt, plus socks company Bombas, announced they would start selling underwear, while direct-to-consumer everyday underwear brands such as CUUP, Knickey and ThirdLove have been building their profiles alongside Parade's. Later this week, Underdays will be launching in the U.K. with three collections.
But beating Victoria's Secret at its own game will be no easy feat. So what will it take for a direct-to-consumer brand to topple the longtime category leader?
The opportunity in underwear
Victoria's Secret has been building its business for almost five decades, starting with a handful of boudoir-inspired stores in the 1970s and growing to more than 1,000 stores in the U.S. and full-year revenues of $1.6 billion in 2020.
After 44 years in business, however, the brand has inevitably lost some of its luster. Some of this decline has to do with changing attitudes (its annual fashion show ceased production in 2018, following declining ratings), but there are also bigger reputational problems with which the brand is grappling.
While this slide has been happening, direct-to-consumer underwear brands have been busy thinking about how to better cater for the people wearing these products — rather than those looking at them. "There is a huge opportunity with the lingerie market, because currently as it stands women are very frustrated with what's out there and how not comfortable lingerie can be," says Amelie Salas, Underdays' cofounder.
She says Underdays spent two years developing its products to figure out how to make its underpants as comfortable as possible. Design decisions have focused on comfort and vaginal health, such as ditching lace (a breeding ground for bacteria, according to gynecologists) in favor of antimicrobial materials like bamboo. Bombas cofounder Randy Goldberg, meanwhile, estimates the brand spent about the same amount of time working out the design of its seamless, breathable women's underpants.
"It's a massive market. Everybody wears underwear, it's the foundation of everyone's wardrobe," he says. "I also don't think people realize that socks and underwear are the things that affect their comfort most on a daily basis. That's the opportunity married with a massive marketplace."
Kayla Marci, an analyst at retail intelligence firm Edited, says these shifts reflect a broader change in consumer attitudes. "Brands are rethinking what being sexy and empowerment looks like, and rewriting narratives to be more inclusive of their audience within product and marketing," she says. "There's less advertising towards cis straight men and more gender diversity, as well as size inclusivity." Parade's sizing, for example, ranges between XS and 3XL, while Underdays will cater up to XXL at launch.
Battle of the underwear brands
At the same time, Victoria's Secret has been trying to update its image. Following the cancellation of its annual fashion show, it launched a new brand ambassador program this summer called the VS Collective, and which features footballer Megan Rapinoe and plus-sized model Paloma Elsesser. In November, tennis star Naomi Osaka announced that she was joining the line-up.
These efforts to appeal to younger generations and claw back customers appear to be working — between spring and December 2020, Victoria's Secret's market share rose 3%.
Still, it's a long way from where it used to be, and the direct-to-consumer brands reckon it will struggle to maintain a loyal customer base among younger shoppers, who aren't already buying with them out of habit. "Even at Victoria's Secret, where they're switching models to be more inclusive, it's not really about trying to connect and talk to the customer directly. These big brands are still telling the customer what to wear," says Oria Mackenzie, cofounder of Underdays.
"Emotional connection is one thing that we know is missing with [U.K. retailer] M&S and Victoria's Secret," Salas adds.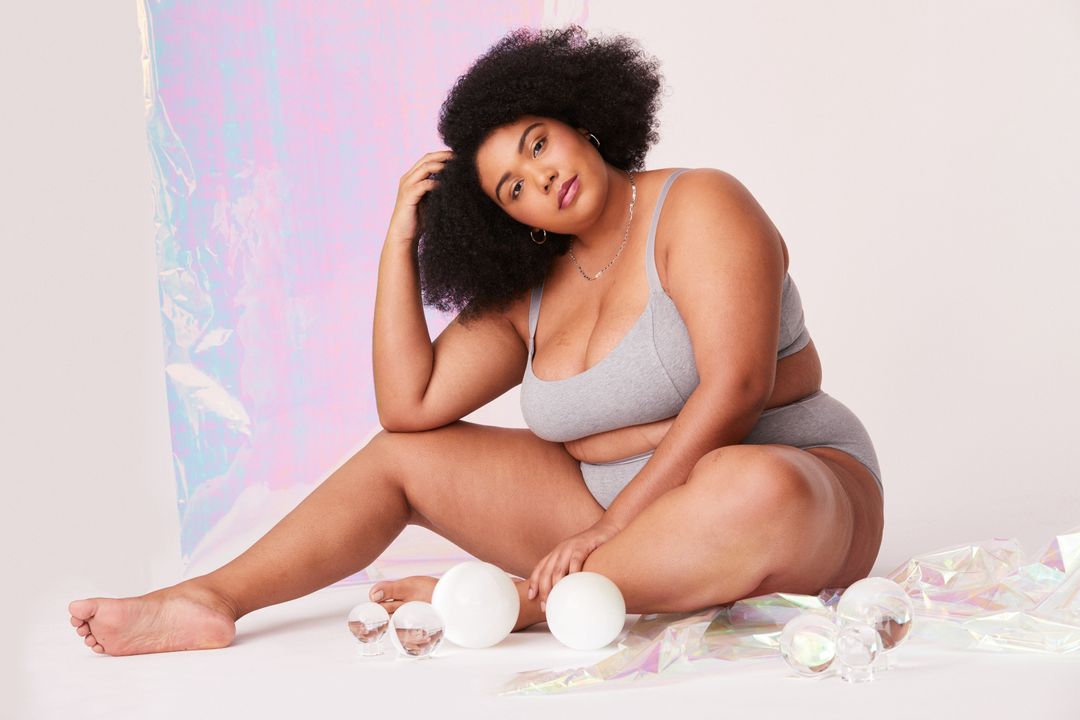 The path to becoming an underwear giant
Building brand awareness and achieving price parity, while simultaneously designing and developing better versions of what's already on the market, is a big task that will take time. Goldberg says that for at least the next five years, the focus at Bombas will be on growing its underwear business rather than adding lots of new product categories.
Figuring out ways to get a brand in front of customers without blowing obscene amounts of cash on social advertising is essential. Underdays cites community building as one of its core focuses (while designing its underpants, it conducted 50 rounds of test wears with potential customers), while Bombas is looking at different ways it can get its message out there, such as with TV ads.
"Victoria's Secret is this bastion of industry that has taken up most of the market [share], and we as a company are trying to convert their customers to our customers, certainly," says Cayla O'Connell, the founder of Knickey. The underwear brand has found a clever way to convert customers online: a recycling program, where used underpants from any brand can be exchanged for free Knickey underpants. O'Connell estimates that 63% of underpants sent into the program in November came from other brands, and that between 40-60% of those customers per month tend to end up shopping with Knickey.
No matter how strong a presence they can build online, though, physical retail will eventually be needed to unlock the next level of scale. Speaking to Bloomberg, Parade's Téllez estimates that 80% of underwear sales happen in stores — she also told the publication that the brand is already considering where it can open up shop next. For comparison, eight-year-old Bombas says 95% of its sales happen via its website, with wholesale making up the remainder.
But perhaps the biggest question for these brands is whether or not the world actually needs another Victoria's Secret. "While [the direct-to-consumer brands] are experiencing success, to usurp a major brand completely can't happen overnight," Marci reflects. "It also isn't realistic to label Parade [or others] the next Victoria's Secret. The world doesn't need another — it needs the fresh approach to an everyday category that Parade has championed and stood for since its inception. If it continues to grow while keeping its core values intact, its success will be astronomical."
These brands may well find they have more power as a collective. In 2019, a Coresight Research report estimated that 36% of underwear sales were taking place with digitally native brands.
O'Connell points out that the reason many direct-to-consumer brands find success in the first place is because they are responding to a niche, rather than universal, need. "If you're a smart business person in a saturated landscape, you focus on something that's highly specialized," she says. "We're not going to be the answer for every single person out there. I don't think the future is one giant [underwear] company. It will be the collective effort of lots of different companies answering to different people's needs at different times in their lives. The day of the monopoly is over."