New perfume brands are helping Gen Zers have fun with fragrances
Brands entering the fragrance space are moving away from stuffy exclusivity in favor of fun and transparency.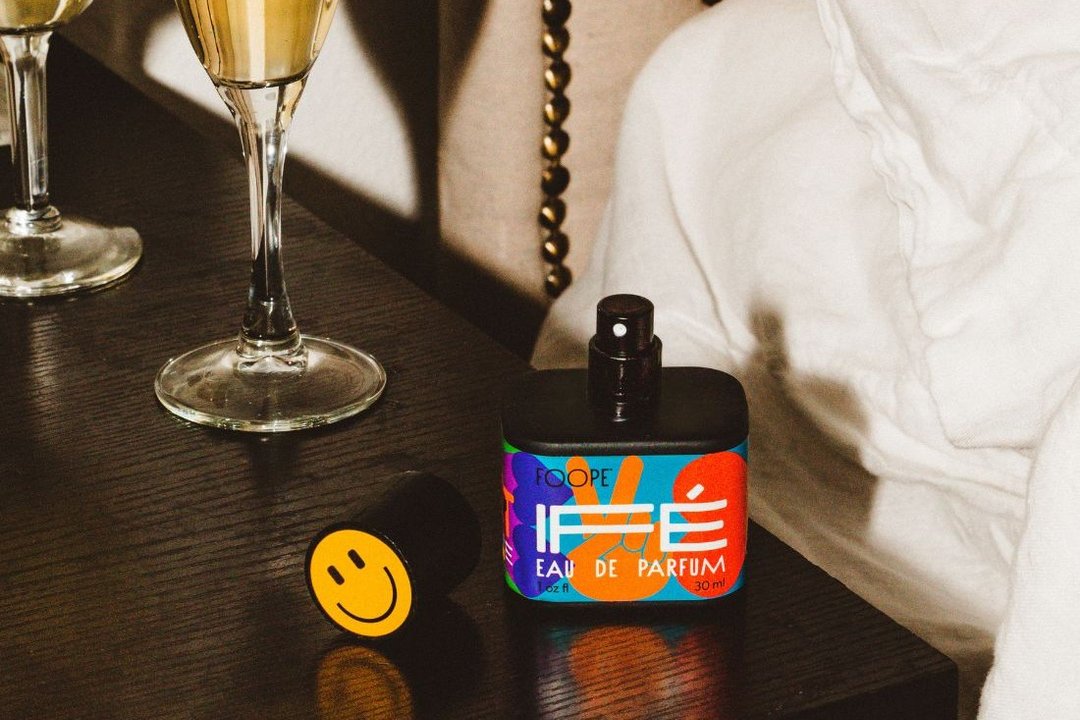 The fragrance industry is known for cultivating a sense of mystery, with its high price points and ultra-whimsical (and sometimes baffling) advertisements.
But among newer fragrance brands, this method is starting to change. Instead of choosing a scent based on its cult status of the celebrity representing it, these new perfume houses are betting that younger consumers will be much more interested in scents that are more affordable and allow their wearers to express themselves in different ways.
Part of the reason for this shift, says Femi Oloruntoba the founder of new Canadian perfume brand Foope, is that younger perfume shoppers just aren't interested in the opacity that comes with exclusivity — instead, they want perfume brands to share what's in their ingredients, so they can be the judge as to how good the products are.
Foope launched online in August, and Oloruntoba says the brand chose the direct-to-consumer model after weeks spent observing shopping behaviors in department stores, and realizing that few Gen Zers approached the perfume counters specifically. Oloruntoba says that, two months in, the brand's biggest traffic generators are TikTok and Instagram.
"Their needs are quite different," when it comes to fragrance shopping, he says. "They are knowledgeable about what fragrances are and what they contain, and they really want a product that aligns to their values around the environment and transparency around ingredients."
Foope describes its perfumes as "clean" and "vegan," and Oloruntoba says where there are sustainability concerns around natural ingredients the brand will opt for synthetic alternatives or use technologies like EcoBoost — a concentration technology developed by scent house CPL Aromas that allows smaller quantities of ingredients to be used with the same scent payoff.
New perfume shoppers seek unique scents
But perhaps more than anything, today's perfume shoppers want more freedom when it comes to choosing their signature scent.
Brands are responding to this change by removing the gender labels from their fragrances and instead marketing their products as scents that can be worn by anyone.
According to First & First Consulting, searches for "unisex perfume brands" and "gender-fluid perfume" are up 5.6x and 2.3x in the 12 months to June 2022, respectively. In July, The Phluid Project, in collaboration with Scent Beauty, launched a line of 100% gender-free fragrances. Other new fragrance brands that explicitly market themselves as being for any gender include 19-69, Altra Profuture and Colekt.
Removing these expectations opens up a world of fragrance notes to consumers — who will no longer be directed to floral or woody scents depending on their gender. As such, perfume brands are taking new approaches to formulation.
Oloruntoba says that Foope only sells its perfumes in 30ml bottles, allowing customers to use up and then swap out their scents more often. The brand also includes ingredients at higher concentrations, which means their scents last longer. Its core range of three scents can be purchased as a bundle, and Oloruntoba says they can be layered to create personalized scent combos.
DedCool is a genderless fragrance brand that sells laundry detergents and air fresheners alongside perfumes. It lets customers bundle samples together for $30 in order to figure out which combinations they prefer.
Even Victoria's Secret sees this new perfume shopper as an opportunity to continue rehabilitating its brand among Gen Z consumers: in July, it launched its first perfume in five years, Bare Eau de Parfum. The brand has worked with Symrise to create a perfume with scent notes that respond to the wearer's own body chemistry.