Average rating from 14 users
100%Recommend to a friend
Very experiential and on point with what the world needs right now! Attention to details, carefully executed.
Feedback
Continue the great work.
---
I love their fun packaging design. I tried all three scents and they smell so good in different ways.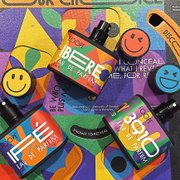 ---
---
I love love these perfumes!! I get lots of compliments when I use them and it gives me so much confidence in myself
Feedback
I won't change a thing!! I love how strong the perfume bottles are!!! Nothing can beat that!!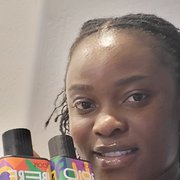 ---
What is Thingtesting?
Thingtesting is an unbiased place to research and review internet-born brands — because honest reviews help us all shop better. Learn more.
---
Impressed by the shipping speed and playful packing!
Feedback
I personally didn't realize how my purchase of beauty products will do harm to animals on our planet. So really appreciate foope gave this chance for me to do more researches on this area. I hope maybe we can add more obvious icon on the package to emphasize our special feature— cruelty free. I think this will make more people realize and be the motivation of us to make the very first step to protect those animal from suffering! ❤️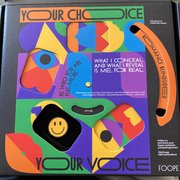 ---
Feedback
Let me tell you guys these unisex fragrances are so good! I am amazed with the quality and smells so good. Love the colorful packaging and fun spining wheel ! It's so unique ! Instantly transform your mood ! -Feel and smell great up to 13 hours -Created with eco-conscious ingredients -Formulated to be genderless -Luxury scents, affordable prices Perfect gift set for your loved ones !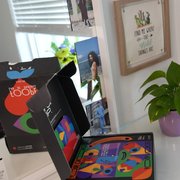 ---
It's clear a lot of creativity was put into these perfumes. Fun packaging and the scents of the perfumes were all distinct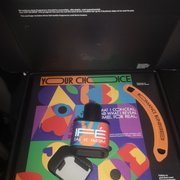 ---
The brand is authentic and transparent in its mission to create sustainable, unique fragrances that represent your personality. The opportunity to try a scent before buying is something not commonly found in online fragrance stores, but Foope has it. Take advantage of this great service to ensure you spend your money on a fragrance that truly reflects you!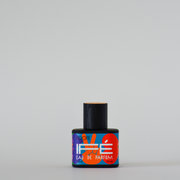 ---
Wonderfully gender neutral scents that are strong and last forever. Each scent fits a mood and I've received so many compliments and questions about them when wearing.
---
Received a free product from FOOPE
I've tried all three of these fragrances and I adored them all. They were all extremely long-lasting, and I just felt good wearing them knowing that Foope is an ethical, vegan, cruelty-free brand. Performance was amazing (12+ hours) and these are REAL compliment getters. Plus the packaging is amazing and the Hero Kit box is so special. Couldn't recommend Foope enough!
---
I love the concept of this, is cute and helps me get the smells I want without breaking my bank!
---