The evolution of hand sanitiser: How the pandemic forced the category to upgrade
Hand sanitiser emerged as one of the hottest commodities of 2020 – in response, brands are finding ways to instil a sense of luxury in this functional product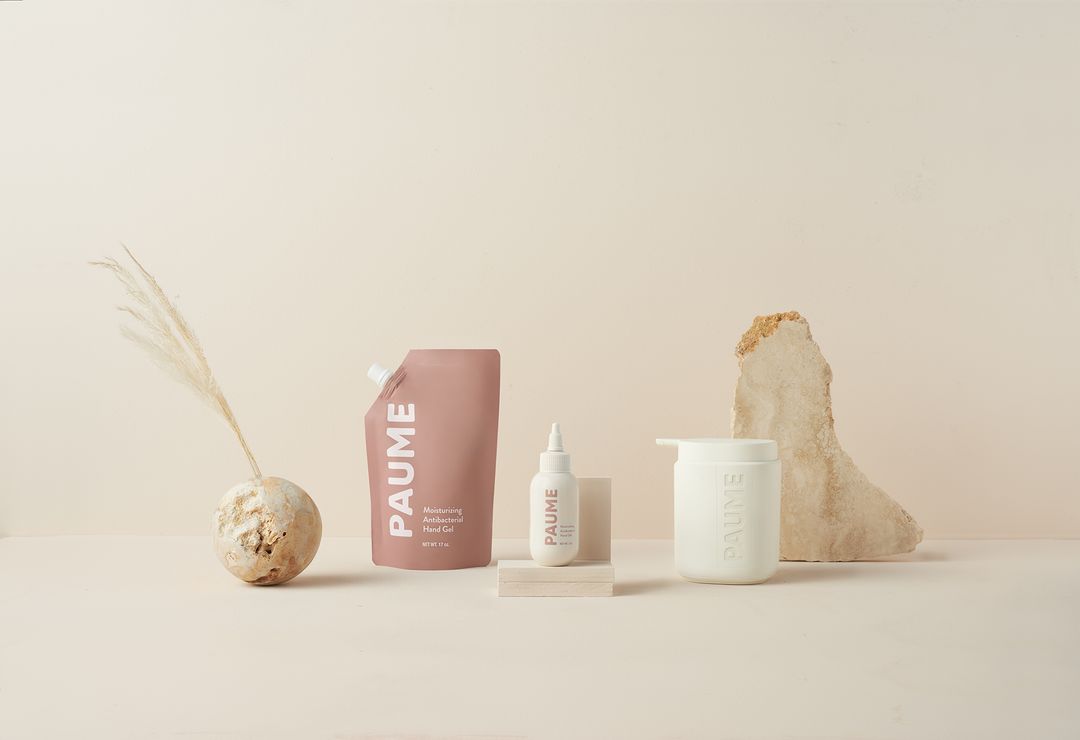 As we enter 2021, one consumer product in particular is looking pretty different to how it did this time last year: Hand sanitiser.
Since the pandemic took hold in March 2020 (prompting so many brands to become hand sanitiser providers), the category has evolved dramatically. While the roll-out of vaccines across the world provides hope that the latest round of lockdown measures could be the last, sales of hand sanitiser are projected to remain strong, presenting a compelling business opportunity for brands that are willing to give the product an upgrade.
In June, Unilever said it had increased its global production capacity "by more than 600 times in tonnage" to deal with the demand for hand hygiene products. Meanwhile, in November, Glossy reported that market research firm Kline had estimated that hand sanitiser sales will have doubled in 2020 to more than $1bn. In Europe, the category is expected to increase from $641m in 2018 to $9.4bn by 2027.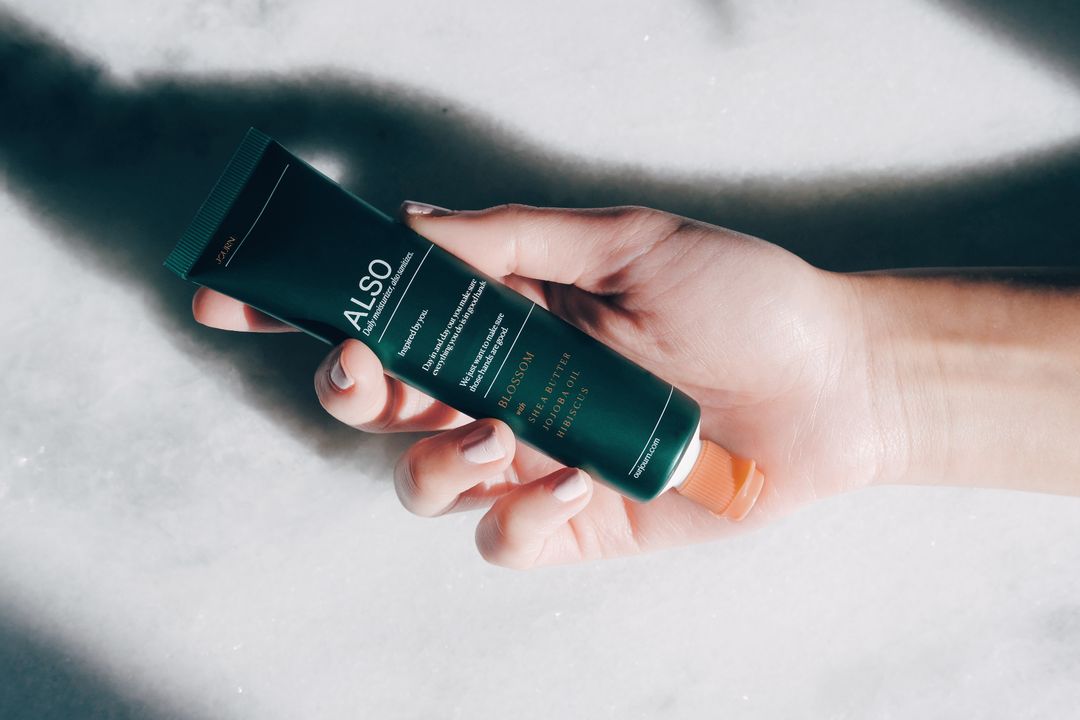 Hand sanitiser's lockdown glow up
For Curie, the hand sanitiser renaissance has been transformative for its business. The brand, which launched in 2018 with a range of clean deodorants, released hand sanitisers containing skin-softening hyaluronic acid in May. They are currently the company's best selling product, having sold over 130,000 bottles as of November. Across 2020, hand sanitisers accounted for 40% of the brand's sales.
"We thought 'How can we take normal hand sanitiser and make it better?'," the brand's founder Sarah Moret says, adding that the product had already been in development prior to the pandemic, with a plan to launch much later in the year. "To be honest, we didn't have time to think about [sales] projections or anything like that, and as a result we sold out twice within the first couple of months. We were just making as much as we could."
Curie is not the only brand that's experimenting with the adding additional layers of functionality to hand sanitisers, beyond their obvious purpose. In December, skincare company Journ launched Also, a hand cream which applies like a moisturiser but, the company says, also eliminates 99.9% of bacteria. "Right now we have a two-step process where we sanitise our hands to clean them, because that [was] the only option that existed, and then follow up with hand lotion," Sara Shah, Journ's co-founder says. "We [wanted to] create a product that will clean your hand but also will repair the damage that over-sanitising and over-washing has done."
Direct-to-consumer brands including Bybi Beauty, Everyday Humans and The Inkey List have also launched their own hydrating-and-sanitising hand products, while other entrepreneurs are building entire businesses around the proposition of hand cleanliness. In April, Neat Products and Hande, a stand-alone brand from knitwear company Country of Origin, both launched with a single hand sanitiser each in the US and UK, respectively. In Canada, luxury hand-sanitiser company Paume launched in November with a moisturising hand sanitiser and a chic, refillable dispenser.
"There was this huge rush for demand [of hand sanitiser] in Spring, and as a result a lot of existing brands in the personal care and beauty space wanted to meet that demand by coming out with products that were, in my opinion, rushed to market," Amy Welsman, Paume's founder says. "But actually if you look at the category's history, since 2017, it has been growing. [But] it's basically just [been] utilitarian products."
Can hand sanitiser go the distance?
While hand sanitisers have been around since the 1940s in industrial settings, progress in taking this category mainstream have been slow and steady. Purell – the world's top-selling hand sanitiser – wasn't available to consumers until 1997, and it wasn't until the next decade that pumps of alcohol-based hand rubs became commonplace in hospitals.
Amy says she became inspired by the categories apparent lack of innovation – a rare thing in the health and beauty space – in 2018, long before the pandemic hit. Mir Anwar, Journ's co-founder, agrees that hand sanitiser has been suffering from an image problem for a long time. When the company started surveying consumers around April to get a steer on what their product should look like, complaints ranged from the texture and smell of typical hand sanitisers to the fact it was so drying. "We're actually not even calling [our product] a hand sanitiser," he says. The moisturiser also ditches the usual clear plastic or pump sprays associated with hand sanitisers, packaged instead in a tube format.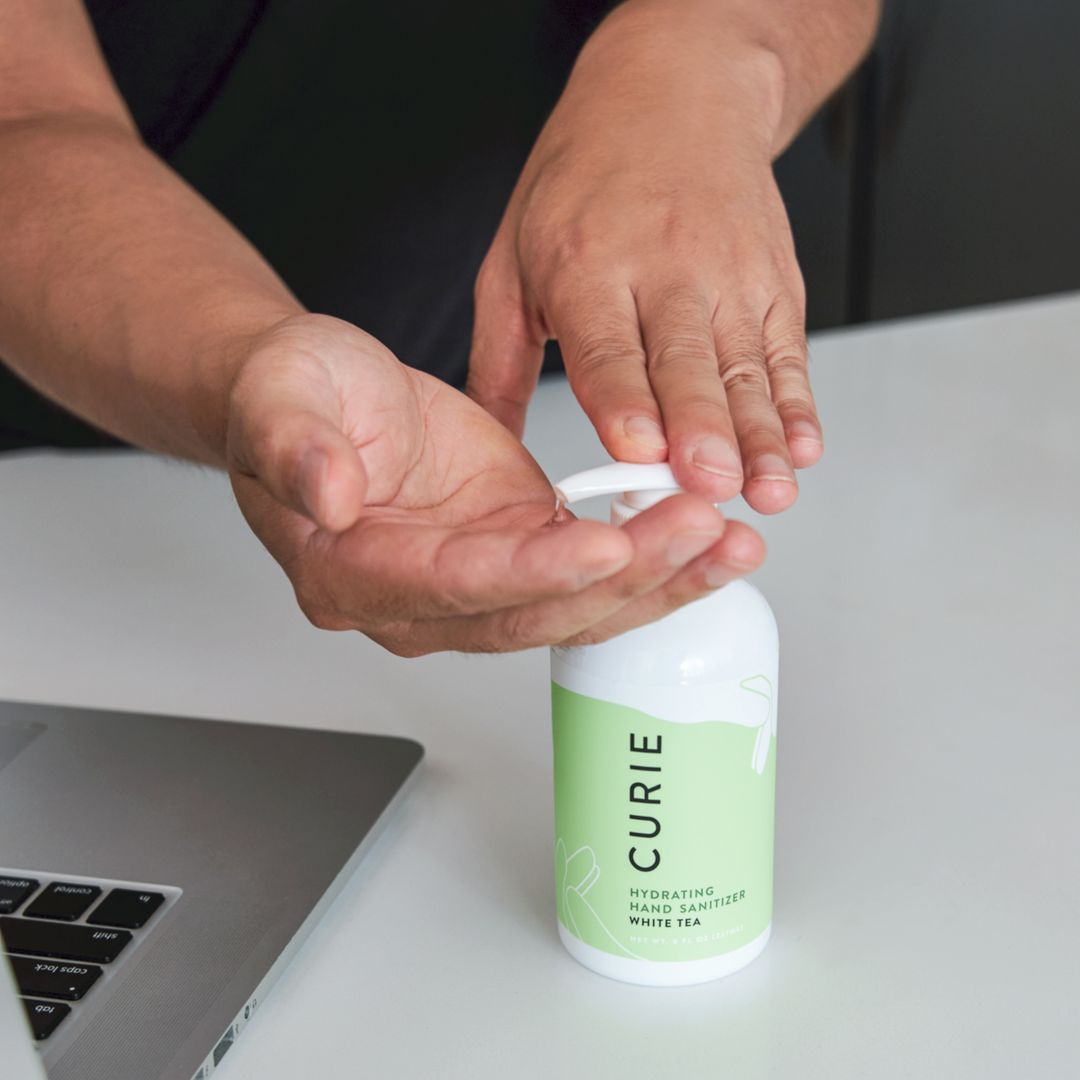 The pandemic has certainly provided an opportunity and perhaps even an urgency when it comes to creating a better user experience around hand sanitiser – but is the reaction to a global pandemic really a smart justification for launching a new product or even business?
Lisa Payne, a senior beauty editor at trend analysis company Stylus, says that while the behavioural shift towards mass use of hand sanitiser has been sharp, this is not a category that's going to go away any time soon. "People were shocked [by the arrival of the] Coronavirus and are going to be wary about returning to their previous behaviours 100%," she says. "Whether [these brands] continue to sell just one particular product, a hand sanitiser, or whether they build up a sense of community and then launch into skincare with that consumer base established remains to be seen. But I think there there will be space for this type of product for a long time – especially if another type of terrible virus emerges in the next few years."
Previous pandemics have caused long-lasting behavioural shifts. In the 1900s, there was concern that men's beards were spreading tuberculosis – ushering in the invention of disposable razors.
There is plenty of bullishness surrounding the hand sanitiser category, with Nordstrom's beauty department introducing a range of hand sanitiser brands (including Curie) across its stores for the first time ready for Christmas gifting, while Paume has struck deals with Canadian bookstore chain Indigo and US fashion boutique The Webster to stock its products. The limits of the category are also being tested, with fashion brands Staud and Rachel Comey both launching leather hand sanitiser holders while Dede, launched in October, has created a sanitising spray for hair that is said to kills germs in between washes.
"These brands are here to say that hand sanitiser is an everyday product," Lisa adds. "It becomes like a beautiful lipstick or a beautiful hand cream that you'd be very happy to pull out of your handbag when you're out and about. It [takes] that scariness [away], that fear on a daily basis of having to fight a virus."
Thingtesting is a database of internet-born brands. We're building the un-sponsored corner of the internet where consumers can come together to talk honestly about new things. Read more about Thingtesting here.
Create a free account so you can make your own lists, whether that's because you love them or because you want to try them.
Feedback? Yes, please.