These direct-to-consumer brands are helping millennials graduate from houseplant owners to outdoor gardeners
Millennials are getting older, and getting out into the garden. But while online brands found it easy to cater to houseplant parenthood, this hobby is far trickier.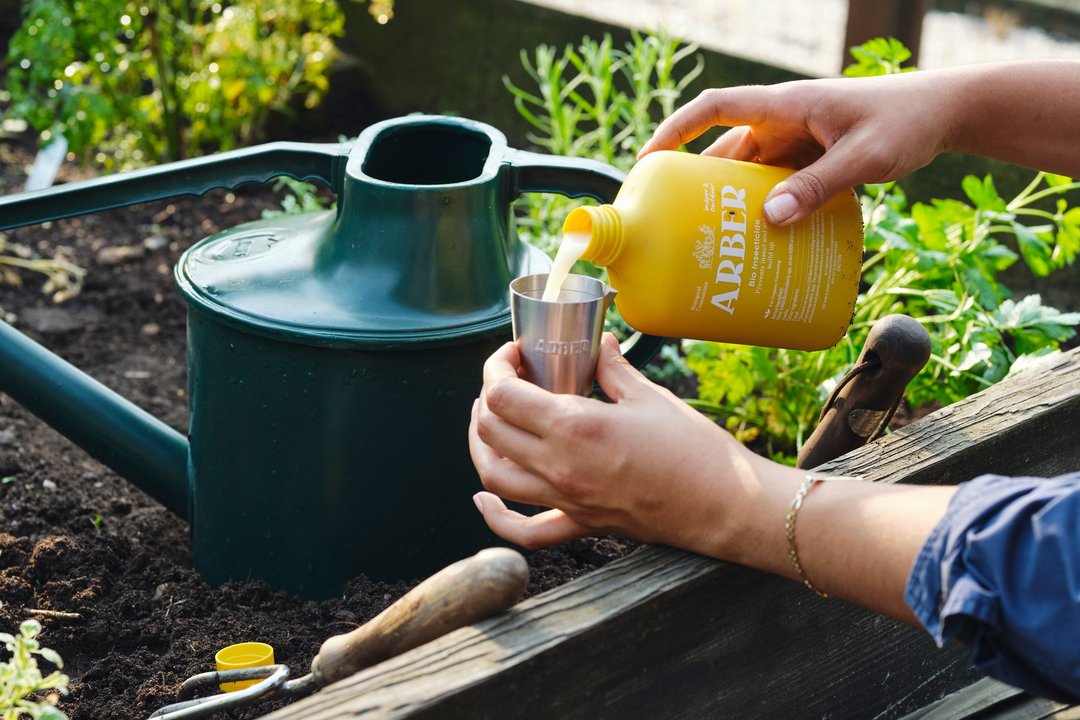 Over the past few years, the number of brands selling houseplants online has boomed.
Their success comes down to their ability to both offer curated selections of hard-to-kill plants — therefore improving their customer's success rates — along with simple care tips through their newsletters, blogs and social feeds.
Equipped for success, their customers are happy to show off what they're growing. More than 10 million posts on Instagram have been tagged with #PlantsMakePeopleHappy, the slogan that features on direct-to-consumer plant brand The Sill's bio.
But now their customers are getting older — and they're graduating into a new category. Outdoor gardening. According to Fiskars, a garden tool supply company, the average age of a beginner gardener is 41; a milestone the oldest millennials will hit this year. "That demographic is going to grow into this consumer group over the next five to 10 years," says James Folger, the founder of U.K. online garden store The Stem.
Although the company launched in March 2020 selling indoor plants, it began testing the appetite for outdoor plants like bamboo, ferns and hydrangeas last summer. It's now in the process of properly establishing its outdoor plant range, with kitchen garden plants like tomatoes, chillies and strawberries as new additions.
Last April, more online brands started testing the outdoor gardening market. That month, Arber, a U.S. brand that sells plant nutrition products, launched while U.K. houseplant brand Patch expanded into outdoor plants.
These areas are new terrain for green-fingered direct-to-consumer brands. And as any outdoor gardener will know, successful growing isn't going to be as simple as getting a hard-to-kill plant in a pot and remembering to water it every now and then. So how do brands plan to sell to the outdoor gardener online?
New generation gardeners
The pandemic encouraged many wannabe gardeners to give growing a go, as stay-at-home orders coincided with the warming Spring weather.
According to Reuters, 146-year-old seed company W. Atlee Burpee & Co sold more seeds than at any time in its life in March 2020, while Maine-based Johnny's Selected Seeds saw orders rise 270% in the week beginning March 16th.
In the U.K., the Royal Horticultural Society saw visits to its website soar 123% year-on-year among 25 to 34-year-olds, while British gardening personality Monty Don, the host of Gardeners' World, found himself with more people tuning into the show than for the past five years. Alisha Ramos, the founder of Girls Night In and Whiled, is among his new fans.
As more millennials continue getting their hands dirty outdoors, brands are finding that their needs and wants look a bit different to the generations that have come before them. This is, after all, a cohort that is being endlessly targeted by things like eco-friendly, refillable household cleaning products and "clean" hair, skin and bodycare products.
Vanessa Dawson, the founder of plant care brand Arber, says she noticed a gap in the market when vetting the ingredients in pesticides and plant feeds. Arber's focus is on creating natural formulas in a market "heavily dominated by synthetic chemical companies," Dawson says.
The brand launched in April 2021 with a line of formulas to feed and protect both indoor and outdoor plants. She says the company's annual revenue is equally split between these two types of gardeners, but that in peak growing months — April, May, June, July — it's the outdoor products that fly off the shelves.
The brands Thingtesting spoke to report that growing fruit and veg from scratch is top of the list of projects for this new generation of gardener, with Folger saying that citrus trees are among the best selling outdoor plants at The Stem. There are a few motivations for this, says Melanie Grenon, brand director at Growers & Co, which sells tools and clothes for farmers and people who want to grow their own produce. Some are concerned with what they're putting into their body and where it comes from; others want to source food outside of the grocery store ecosystem, having witnessed recent food shortages.
While Growers & Co's main customer base is people growing food to sell, Grenon says that home gardeners are a growing cohort that the brand wants to cater to. Last week, Growers & Co launched a line of seeds that includes easy, fast-growing crops like radishes and lettuces. It also has a magazine, which launched last year and that Grenon says provides a gateway for new gardeners to interact with the brand. Each print edition features the stories of small-scale growers across North America. "As soon as people read these stories, they're immediately inspired," she say.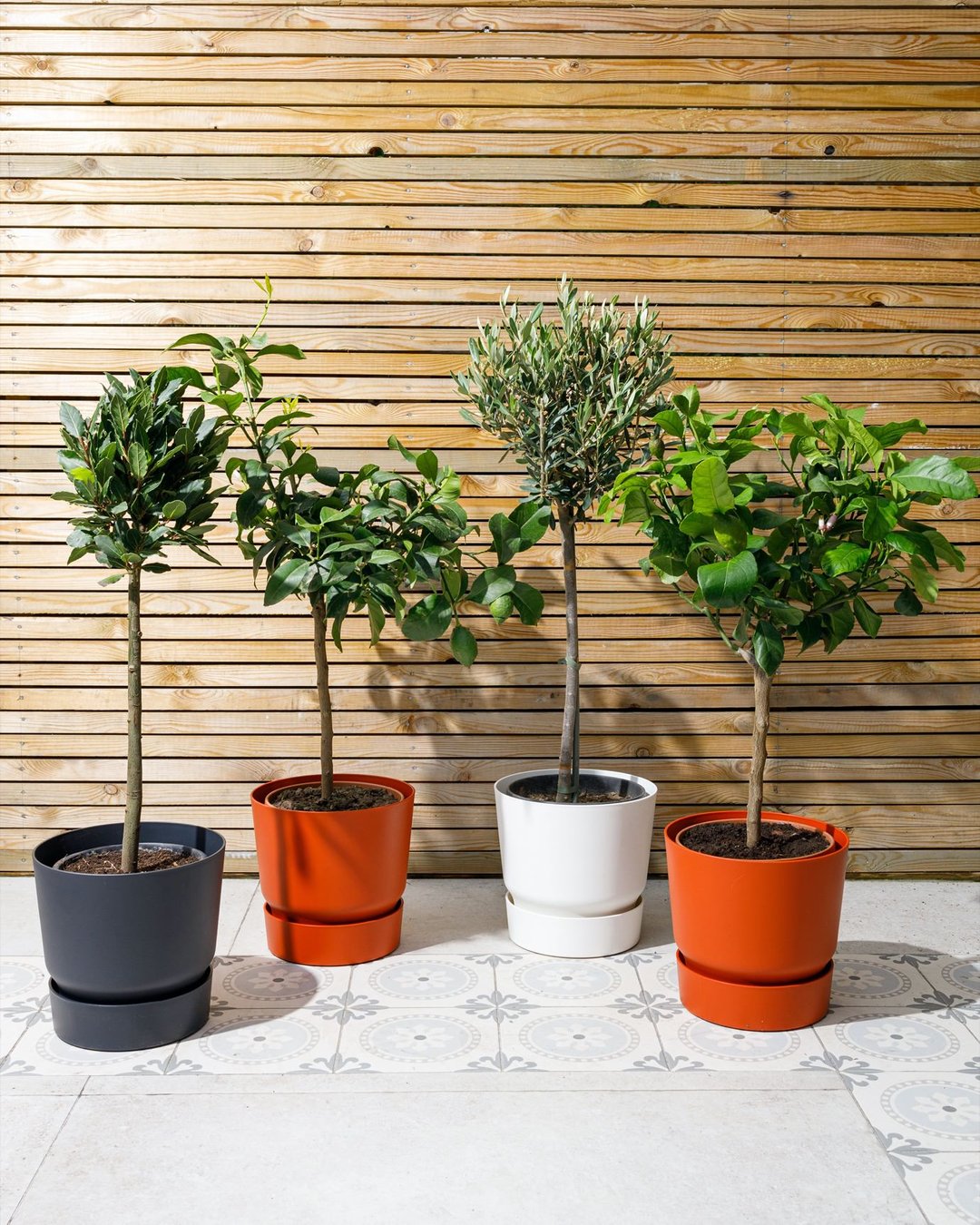 A complicated hobby
Because of their focus on plants that are hard to kill, the online houseplants brands are a tricky act for their outdoor counterparts to follow.
There is a whole host of challenges that someone experiences when first getting into outdoor gardening. Aphids, slugs, epic rainfall, dry spells: these are all things that the indoor gardener doesn't have to worry about. And then there's the amount of supplies you need — not only do you need some plants or seeds, you need tools to get them into the ground, compost to fill raised beds with, mulch to protect from various hazards and more. That's before you even start thinking about technicalities like soil health or crop rotation.
"There is more of a barrier to entry," says Grenon. "The information is out there, but often you have to pay for it. It's not the most available."
"Gardening is a very education-based activity. There's a lot to know and it can seem overwhelming," adds Dawson.
The task for brands is to figure out how they can present this information in a way that's simple to digest. This is not easy: the U.S. Department of Agriculture divides the country into 13 different "planting zones," which dictate when seeds should be sown and the types of weather challenges a gardener might encounter at different times of the year. Someone living in Texas, for example, won't be able to follow the same advice as a gardener in Minnesota.
For Growers & Co, the magazine is the first step. Grenon says the ambition is to give people a full A-Z on how to get started with growing their own food, and the tools they'll need to do it. The Stem's "Plant Academy" features a host of TikTok-style videos and articles troubleshooting the various problems gardeners face, although this currently focuses mainly on indoor plants.
Dawson says Arber is currently building out its YouTube library, and it plans to tackle topics like soil health, zonal differences and how to tackle different pests and diseases.
Row 7, a chef-founded seed company that helps people to grow restaurant-quality produce at home, says that it creates growing guides for each of its seeds as well as recipes for when the growing process is complete. "The delight and frustration of gardening is the perpetual learning curve," says Charlotte Douglas, the brand's chief operating officer. "Each season and every new variety holds some surprises."