Each week, we check in with a different member of Thingtesting's community to ask what brands they've spotted, what they're testing, and take a peek into their recent reviews.
This week's feature is Erin Allweiss, she's the cofounder of No. 29, a PR agency that represents purpose-driven brands and people. Read on to discover the brands she's recently spotted and everything else in her current rotation.
Know a tastemaker who loves to try new things? Submit their name here.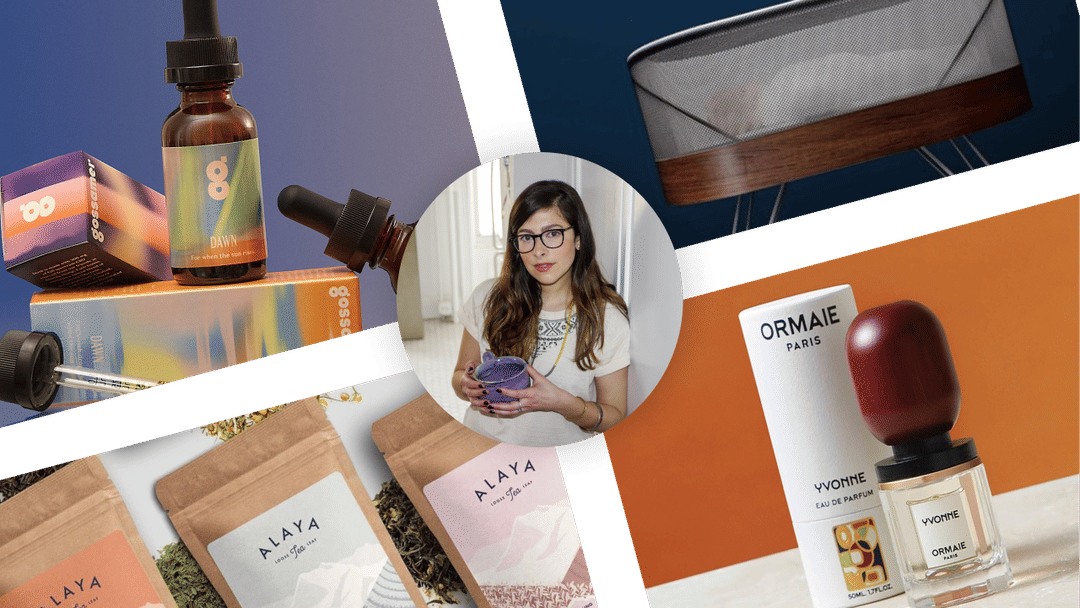 Hi Erin, please introduce yourself.
My name is Erin Allweiss, and I run a PR agency called No.29 which focuses on sustainable fashion and design and social impact. We represent brands and people with a purpose. I used to work in politics, so my work doesn't stray far from that—and we encourage people to make better decisions for the people and planet with their wallets.
Your agency works exclusively with mission-driven brands, why?
Needless to say, the state of the world is heartbreaking. From women's rights to climate change to voter disenfranchisement, it can be overwhelming. As an agency, we believe in advancing the brands, people and organizations that are genuinely making an impact. If we can encourage people to support those doing better, then hopefully we can shift the direction of the world.
What are some brands you've recently spotted?
Gossamer. Gossamer is a cannabis lifestyle brand that has some of the most incredible products (I love Dusk and their magazines are gorgeous).
ORMAIE. ORMAIE is a French brand from a mother-son duo that makes the most stunning perfumes with traceable, sustainable elements. I keep the bottles in the living room because they look like tiny sculptures. They now have soaps and candles that are equally perfect.
Alaya. This is the best tea I've ever had, and it's all biodynamic and women-owned. They source their tea from farms in India, and I can't get enough of the hibiscus tea.
What is a brand you recently tested?
How has your world changed since having a baby? What are your must-haves?
This little dude has turned my world upside down in the best of ways, but the biggest change: I realize how unhelpful I was to my friends who had kids before me! If only I could go back in time and give better gifts and support. My must-haves include SNOO from Happiest Baby, every book by Oliver Jeffers, Studio Roof wall animals for the nursery, which are made out of recycled cardboard. I also love the Gossamer x Alex Proba rug, which is in the baby's room. For beauty, I'm obsessed with Diane Higgins' face oils and Maison/Made's hydrosols.
What else is in your current rotation?
I am living in linen—dresses from Mara Hoffman and Rachel Comey, and a suit from Daniella Kallmeyer. I've also morphed into a full Brooklyn mom, pairing Birkenstocks with everything (particularly the Proenza Schouler collaboration). I've also fallen for Rothy's sailor pinstripe Mary Jane.
Who are some spotters in your community who you look to for new things?
Estelle Bailey-Babenzien has epic taste in fashion and decor. Laurence Delebois turns me onto cool impact-oriented brands. Marie Salome Peyronnel is my art guru, and I look to Anna Polonsky for food recommendations.
Spotted on Erin's nightstand...