Each week, we check in with a different member of Thingtesting's community to ask what brands they've spotted, what they're testing, and take a peek into their recent reviews.
This week's feature is Emily Elyse Miller, she's the founder and CEO of OffLimits. Formerly, she founded BreakfastClub, hosting events and championing breakfast alongside top chefs in cities around the world. Read on to discover the brands she's recently spotted and everything else in her current rotation.
Know a tastemaker who loves to try new things? Submit their name here.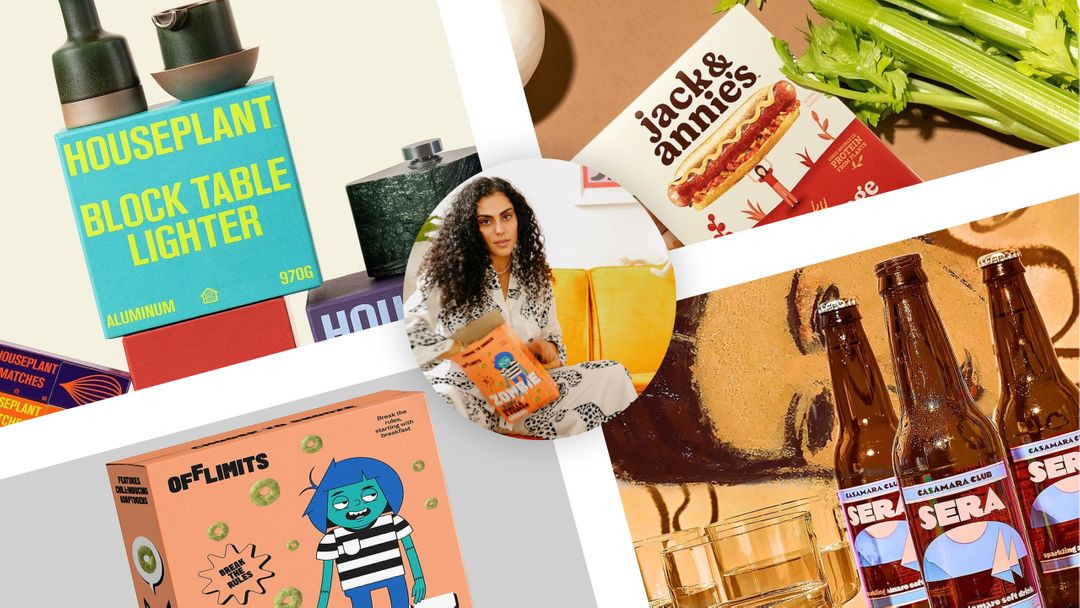 Hi Emily, please introduce yourself.
I'm the founder of OffLimits, a defiant cereal brand with vegan, gluten-free, and offensively delicious flavors and cereal glitter. I'm also the author of Phaidon's BREAKFAST: The Cookbook featuring 380 traditional breakfast recipes from around the world.
What's your dream breakfast?
I eat miso soup or some form of soup every morning. I'm a big soup-for-breakfast advocate. In an ideal world it would be saimin from Hawaii, but I can't find a good one in New York.
What are some brands you've recently spotted?
Jack and Annie's. I am a vegan nugget fanatic and the texture, flavor, and crunch on Jack and Annie's is unmatched.
Casamara Club. Their Instagram is an art-fueled collage and they make a highly cravable and thoughtful take on bitters and soda.
Cutino Sauce. Small-batch hot sauce made in Arizona. They have incredible seasonal flavors like blueberry and miso. I put it on everything!
Rotten. This new gummy worm brand is in pre-launch mode and I can't wait to try them. The branding is epic with 70's-style monster graphics and highly saturated neons.
Houseplant. I first discovered Houseplant in SURFACE Area gallery in Miami. They curated some of Houseplant's ultra chic cannabis accessories into the design and I've been thinking about it ever since.
What is a brand you recently tested?
What else is in your current rotation?
I'm mostly hanging out on Telegram these days, diving into web3 convos in ClubCPG, a CPG-focused NFT community. I'm also obsessed with Joan Westenberg's web3 Substack, Pizza Party. In real life, you can find me making some version of miso soup every morning for breakfast and venturing out to Variety Coffee, one of the few motivators to leave the apartment in the winter.
Who are some spotters in your community that you look to for new things?
Andrea Hernández - Self-proclaimed cult leader of snacks and her brand metaverse, snaxshot. She brings boldness, humor, and inspiring packaging and spaces to her feed and discord on the daily.
Marta Mae - Founder of Airmilkshake and Dieux skincare, she's always sharing the best chicken tenders and cozy brands with good vibes.
Jaime Schmidt - Web3 and CPG goddess! Jamie empowers women to learn about crypto through her new project, BFF.
Spotted on Emily's desk...
A cup of Never Coffee, OffLimits SPARK mini for snacking, DS&Durga Breakfast Highlands candle, Aavrani balance restoring serum, Montana acrylic paint markers, and Orame perfume.