Why is it so hard to sell drinks online?
Brands that sell beverages online — alcoholic or otherwise — are struggling to make the numbers work.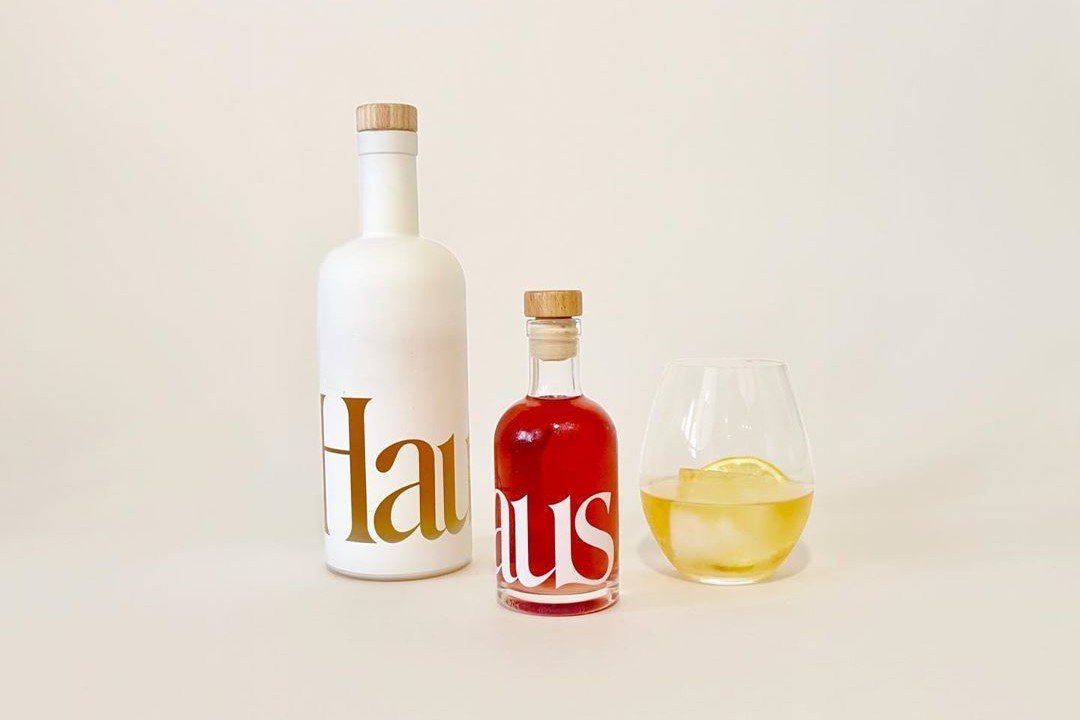 CRUSHING CANS, CRUNCHING NUMBERS
Selling drinks online and making a profit isn't the easiest thing to do — as a number of recent brand closures illustrate.
Earlier this month, the founder of aperitif brand Haus announced that it would be closing down after a fundraising campaign fell apart at the last minute. Ugly Drinks, a sparkling water brand which launched in the U.S. in 2019, has also gone dark over the past few months, leading to speculation that it has quietly ceased operations. Vodka seltzer brand Two Days and vinegar tonic brand Shire City Herbals, which relaunched its e-commerce site in 2021, have also shut down this year.
"The unfortunate reality is that beverage as a [direct-to-consumer] play is damn near impossible," tweeted beverage marketing expert Josh Mohr, after the news of Haus's closure.
"It was one of the coolest brands out there," says Mohr, who has held marketing roles at Redbull, probiotic soda brand Revive and protein shake maker Muscle Milk. "[But] the landscape a few years ago, when a lot of money got infused into beverage, is totally different than today."
Surging inflation, supply chain squeezes and the rising cost of acquiring customers — due to both the increased cost of social advertising and Apple iOS changes that make it more difficult to target customers on an individual level — are making business more difficult for brands.
But making beverage sales work online has never been easy, even before these problems.
"Beverage is already a super hard business model because you're dealing with heavy things that have to go from point A to B," says Mohr. "And you can only charge so much for a beverage. It tough to see brands that are trying to be direct-to-consumer only, because it's not sustainable."
Selling drinks online has been attractive to founders as a way to quickly scale a brand, leveraging social advertising and the press to create nationwide buzz. It is also a handy way to bypass long-winded conversations with retailers, who can take months to decide to put a brand on its shelves. However, the cost of shipping makes it difficult to make the economics work, compared to getting a retail deal where brands can shift huge volumes of product per order.
And if that drink contains alcohol, yet more costs will start to pile up. Liquor licenses must be acquired in each state a drink is sold in, at an average cost of $1,400 per license. Shippers like FedEx charge brands to check that customers are 21 or older, while compliance officers are also needed to make sure state-by-state paperwork is in order for tax purposes.
After all those costs, selling drinks direct-to-consumer can easily end up being not much more profitable than selling wholesale.
"If we're talking about why alcohol doesn't work direct-to-consumer, it's because it cuts your margin so slim that you can't spend on marketing," says Chris Beyer, the founder of aperitif brand Veso. "I tested a lot of stuff early on to see if we could make it profitable, and it was nearly impossible."
He says that Veso's focus is mainly on selling to retailers and restaurants, and that it does not spend any money marketing the fact that its drinks are also sold direct-to-consumer. If Veso did, Beyer says this channel would no longer be profitable.
Even brands which come across as Extremely Online have long relied on third parties to help them shift enough product. Liquid Death, for example, no longer allows people to buy drinks through its website, directing them to Amazon instead. Soda brand Olipop, meanwhile, didn't even have a website when it launched in 2017.
"In the past decade when capital was cheap, [beverage brands] were just spending on ads and growing unprofitably," says Beyer. "So everyone thought that was the model — you could spend $1 million to make $500,000 back. Direct-to-consumer is definitely not dead, but it is in the sense people thought about it five years ago. You can't burn cash to acquire customers."