Direct-to-consumer brands are betting on brick-and-mortar stores to reach new customers
Direct-to-consumer brands start online — but to keep their business growing, they need to build a presence offline.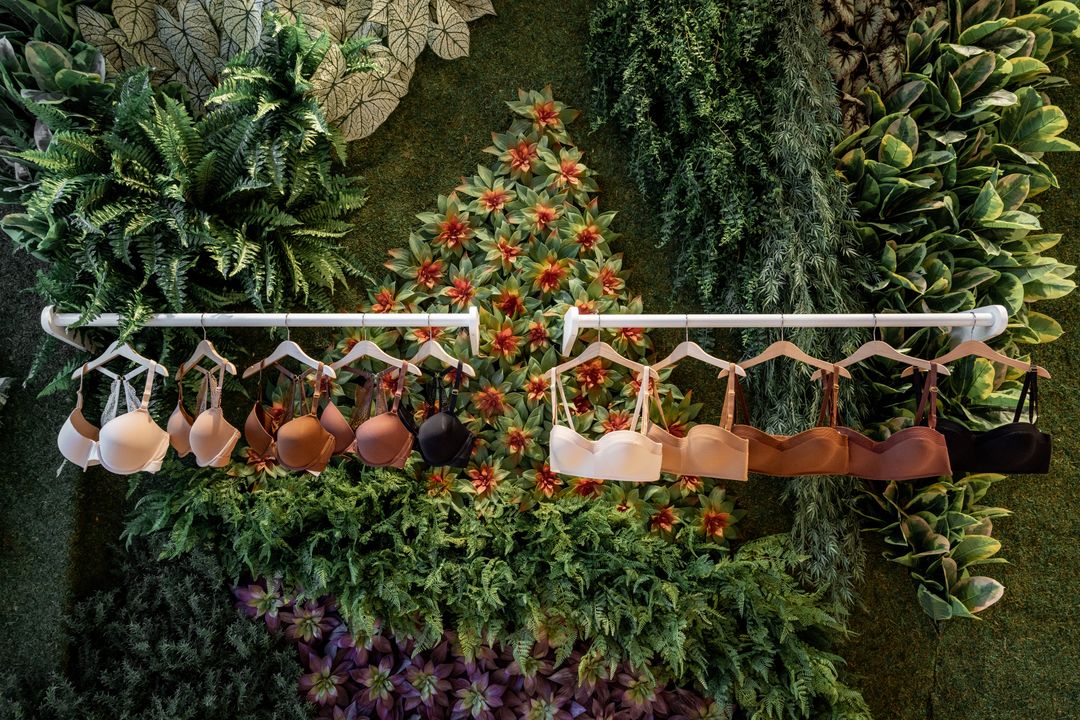 Direct-to-consumer brands have perfected the art of selling products to people online. But there comes a time in every digital-first brand's life where, in order to keep growing, they must reach out to customers offline.
Some brands opt to get their products on the shelves of retailers like Target, Walmart and Whole Foods — tapping into their already-extensive store networks. Others decide to go it alone, making investments in real estate, shop staffers and point-of-sale systems in order to build their own brick-and-mortar monopolies.
In December, underwear brand Parade opened a 2,000-square-foot store in New York's SoHo neighborhood. The short-term lease expires in March, although there is an option to extend if things are going well. Its competitor in the lingerie space, Canadian brand Knix, announced the opening its first U.S. stores a few months earlier.
Plenty more store openings are in the pipeline for 2022. Sneaker brand Allbirds, which opened 13 stores in 2022, plans to beat that number this year, while Warby Parker ended the year with more than 160 stores — the brand recently told CNBC that it sees itself having more than 900, eventually.
Having put new opening plans on pause since 2020, underwear company Lively told Thingtesting that it, too, has plans to keep expanding its retail footprint. After temporarily shuttering all of its stores earlier in the pandemic, Glossier has now opened them in Los Angeles and London. It also plans to open a New York store and "several more" this year, according to Business of Fashion.
Running apparel brand Tracksmith, which has a flagship store in Boston, is currently hiring a retail director whose responsibilities will include store selection and lease negotiating. Vitamins brand Ritual, which has yet to open its own stores, is looking to make a similar hire, advertising for a vice president of retail who has experience "opening new retail outlets."
Following a record year for store closures due to the pandemic, UBS data shows that retail is starting to rebound, with 5,083 stores opening in the U.S. in the year to December 16, compared to 5,079 closures. Data from research firm Coresight, as reported by Morning Brew, shows that 1,768 new store openings for 2022 have been announced by retailers.
"The pace of leasing is higher than anyone's ever seen," says Rebecca Fitts, director of real estate at retail-as-a-service platform Leap, adding that direct-to-consumer brands specifically see it as a compelling growth channel. "The cost of online advertising and social media has gone up so much that [brands] can't sustain this. [But] the cost of doing a physical store can come in under this. And you have this halo effect, where you're attracting customers who have come for discovery or haven't bought online because they want to experience the brand."
Crunching the numbers
Compared to setting up an online storefront, opening a physical retail location requires brands to have a lot more upfront cash. But the rewards can be bigger, too.
In the nine months to September 30, 2021, Warby Parker invested $34 million back into its business, "primarily related to the build-out of new retail stores." Over the same period of time, its retail profits came in at $213 million, a 100% increase on the same figure for 2020, according to its most recent earnings report. Warby Parker now earns more money from its retail stores than it does online, bringing in revenues of $79.2 million versus $58.2 million, respectively, in the last quarter of 2021.
According to the same report, the glasses company has just entered into four new retail lease agreements, ranging from five to seven years, which will cost the company approximately $2.3 million in total.
The biggest costs that come with opening a retail space typically fall into three buckets. Overheads (things like rent, electricity bills and security deposits), labor (wages for shop floor staff, but also any consultants or head office retail hires) and capital expenditure (the cost of buying all the furniture and fittings to make the store look good).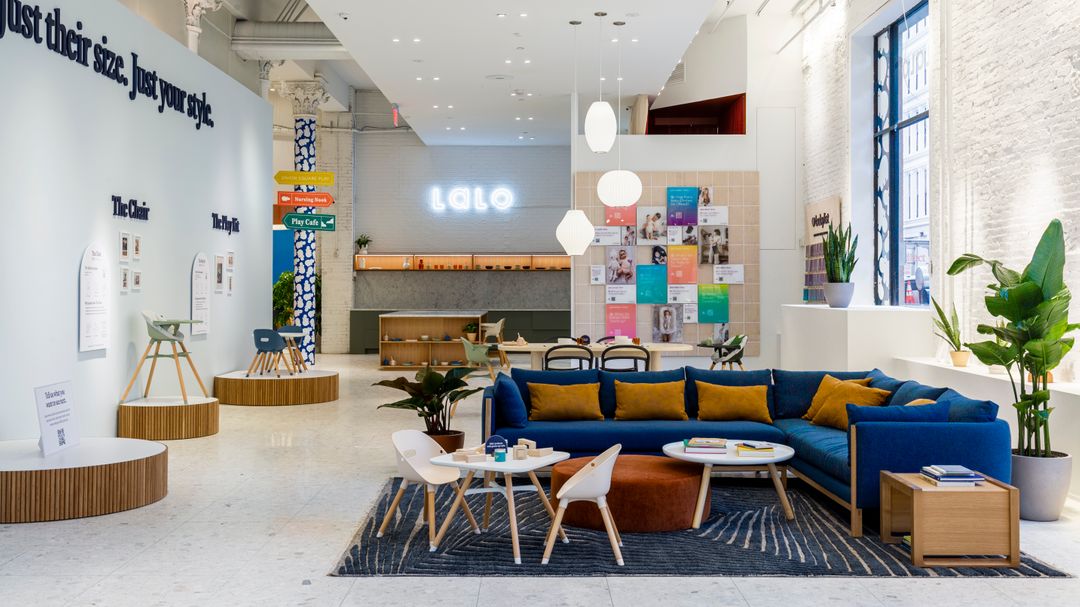 The retail reward
To make sure more money comes out than goes in, the trick for brands is to figure out how they can get customers to spend as much as possible once they are in store.
One way of doing this, according to Michael Wieder, founder of baby products brand Lalo, is to give people a reason to hang about in the store. Lalo opened a new New York flagship store in November, and it features a play area and a comfy "nursing nook," both of which can be used free of charge. "The longer people stay in a store, the [more] they purchase," he says. "Even if they don't intend to when they enter the store."
Picking the right location is important, too. Wieder says there were two reasons 0 Bond Street particularly appealed to Lalo. First, the building is easily accessible for parents with strollers, with a lowered curb on the pavement outside and a ramp at the entrance. Second, it was close to other, complimentary brands — some of Lalo's nearest neighbors include suitcase company Away, fitness studio Equinox, Face Gym, and Levain Bakery. Wieder says that, compared to online, repeat purchase rates at the store are three times higher.
At 4,700 square-feet, Lalo's store is perhaps larger than you'd normally see for a direct-to-consumer brand experimenting with retail. According to Fitts, brands are typically "going smaller rather than bigger," in order to increase their return on investment, and opting for shorter-term leases of between two to five years.
Allbirds says that its preferred store size is around 2,500 square feet, while Michelle Cordeiro Grant, the founder of underwear brand Lively, says the brand typically looks for spaces that are between 1,500 to 2,000 square-feet, and that it spends "not even close" to six figures when opening a new store. The brand currently has four retail locations — its first, in SoHo, started its life as a pop-up. She says that average order values in Lively stores are between 20-30% higher than online, thanks to staff on hand to answer customer questions and make recommendations.
"Our phones are where we do our shopping, but we're also getting text messages, notifications, all sorts of things," Cordeiro Grant explains. "You're distracted in the moment of being educated, and you end up buying less than you probably would, had you had a focused experience, which is what happens in retail."
Brand awareness billboards
Stores facilitate transactions, but they are also a great way to introduce new customers to a brand — particularly those who don't spend much time online and scroll past social ads.
Cordeiro Grant describes her stores as "amazing billboards and acquisition tools," noting that 50% of the people who walk into Lively's New York store have discovered the brand by walking by it on the street. She says there is also a direct correlation between Lively's sales and the pop-up events it runs in various cities. "When we had our first pop-ups in towns like Nashville or Dallas, we would see 70% increases in traffic and revenue online," she says.
In a call announcing its most recent earnings, Allbirds cofounder Joey Zwilliger set out the economic case for direct-to-consumer brands opening stores, pointing out that physical retail can bring down marketing costs, reduce returns (because customers can actually try things on and ask questions), and make products more profitable overall.
"It provides a halo effect on the overall business, and hence, we improve the efficacy of our marketing spend," he said. "These impacts, along with lower return rates and more efficient transportation means that growth in physical retail also drives margin expansion."