"A war for talent": Why direct-to-consumer brands are on a hiring spree
Direct-to-consumer brands are fighting it out for talent across content, operations, marketing, engineering and retail.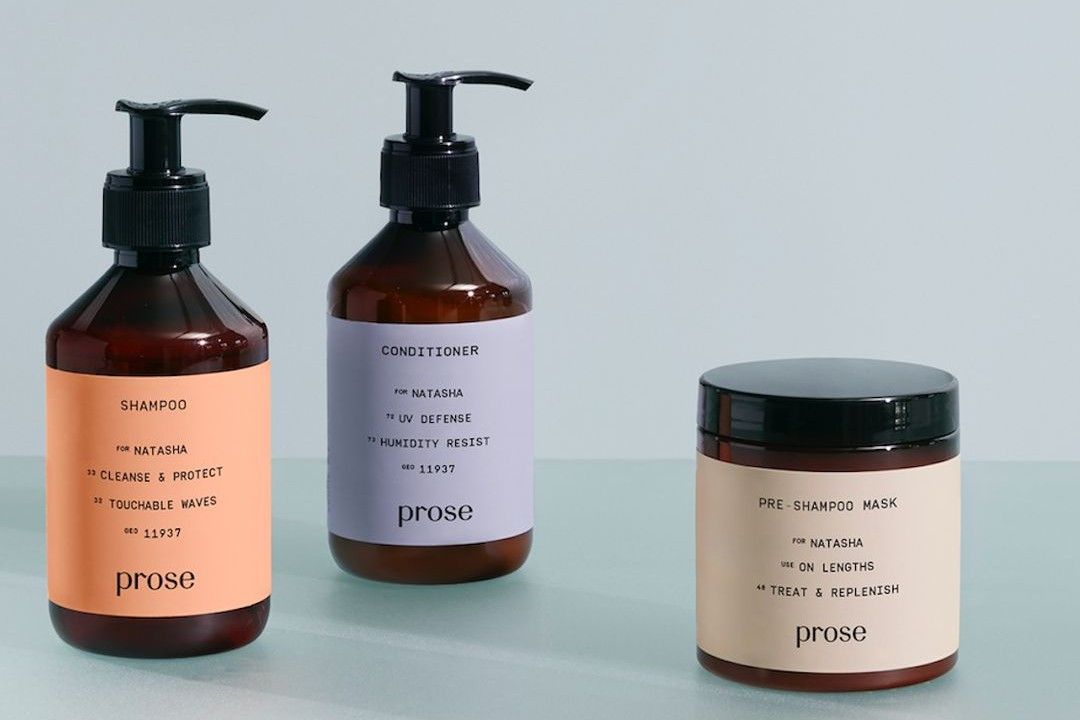 January is traditionally regarded as one of the best times of year to look for a new job — and this year, there are more roles up for grabs at direct-to-consumer brands than ever before.
Amanda Cantor, director of talent at venture capital firm Lerer Hippeau, estimates that before the pandemic, there were about 2,500 roles open at the firm's portfolio companies, which include personalized hair care brand Prose, apparel company Everlane and beauty powerhouse Glossier. Today, she says, there are more like 5,000.
Across the board, direct-to-consumer brands are growing their teams. Businesses currently on hiring sprees include specs brand Warby Parker (491 open roles), suitcase company Away (48 roles), cosmetics business Curology (36 roles) and telehealth brand Hims (41 roles).
Top themes in terms of the talent these brands are looking for includes retail — particularly for brands that have just opened new stores, or plan to ramp up their brick-and-mortar presence — operations, growth, and marketing.
For brands that complement their physical products with digital experiences, such as blood testing startup Thriva (which communicates customers' vital stats through its app and dashboards) or connected rowing machine company Ergatta, developer talent is also in high demand.
Some companies are also on the hunt for more niche skills. "The need for TikTok experts has been a big ask from our portfolio companies," Cantor says. Meanwhile, job postings mentioning the words "metaverse" and "crypto" have risen 1,042% and 300%, respectively, between November 2020 and November 2021, according to jobs search platform Indeed.
"Every single company in our portfolio is actively hiring. There's a war for talent now," Cantor says, adding that salaries reflect this uptick. "If anyone's looking to make a jump right now, and make a significant compensation increase, this is definitely the time to do it."
What's it like working at a direct-to-consumer brand?
This current hiring boom can be attributed to a number of factors.
Platforms like Shopify are making it easier than ever to start selling to customers over the internet, while the pandemic has pushed more of us to shop online than ever before. Venture capital firms — which, in the U.S., handed out an all-time high of $330 billion in 2021 — have been happy to provide the funds needed to make new hires and capitalize on the market.
"It's a hot market right now, especially as global talent has more opportunities than ever," says Khaled Kteily, the founder of fertility brand Legacy, which is currently in the process of doubling its headcount from 37 employees to 80 by the end of the summer. The plan is to boost the company's engineering, operations, growth, and marketing teams.
When asked what prospective candidates should know about applying to work at a fast-growing direct-to-consumer brand, Kteily points out that it's important for candidates to understand that with fast growth comes a lot of chopping and changing in terms of what the work day might look like from one week to the next.
"One of the challenges of being at a high-growth company that's raised four rounds of venture funding in two and a half years is that we've scaled a ton, and every single person on the team has had to scale with it," he says.
"When you join a fast-growing company, your day-to-day isn't as structured," Cantor says. "You have to be organized on what you're prioritizing and the projects you're working on, and at a lot of these early-stage companies, you have to manage yourself at times. This can be a pro or a con for some people."
In a bid to find candidates who are likely to thrive in this type of work environment, there are some common traits that direct-to-consumer brands say they are hunting for. At Thriva, which plans to hire 20 people over the next three months, the company's head of people Gabriela Matias cites traits such as adaptability, and "a growth mindset" as fundamental for new hires. Meanwhile, Legacy says the five workplace "values" it expects employees to adhere to are "client centricity," "kindness," "reliability," "humility" and "winning."
Many direct-to-consumer brands will list a similar stable of buzzwords on their hiring pages. In plain English, what they boil down to are the kinds of attitudes that would help any project move along quickly: a willingness to be nice to and work with your colleagues and customers, and little tolerance for people who are obstructive and difficult.
The reward for employees, of course, is the opportunity to play a part in making something that's bigger next month than it is today, and to absorb the knowledge and skills that come with that experience. Being able to point to things you've done that made a direct impact on a company's growth — or even its bottom line — make great CV additions.
When it comes to the interview process, young businesses tend to scope their candidates out a fair bit before making an offer. Matias says candidates applying to Thriva can expect to have four or five interviews, lasting anywhere between 20 minutes to a full hour, and covering everything from the technical knowledge required for a role to a "values interview" where the goal is to see how well a candidate vibes with the workplace principles outlined earlier. A brand with a good hiring practices in place should be able to provide this timeline at the start of the process.
Growing pains
There are some job hazards prospective employees need to look out for when applying to direct-to-consumer brands.
Recent company culture exposés involving direct-to-consumer brands and their leadership — such as suitcase maker Away and pots and pans brand Great Jones — demonstrate how a focus on growth can morph into a toxic working environment that is difficult to repair. (Perhaps in response, Cantor says HR and people experts are also currently in high demand among direct-to-consumer brands.)
"You need to be careful when joining a company that's growing so quickly, because you have some companies that are growing quickly despite major culture flaws" says Kteily. "It's easy to paper over issues."
So how can prospective employees avoid ending up at a brand that looks good on the outside, but is a mess on the inside?
Websites like Glassdoor can provide insight on what it's like to work at a business, and how well its managers treat staff. Company blog posts, which should be read with a pinch of salt, can also reveal more about a brand's idiosyncrasies. But the best source of information might be the employees themselves — Kteily says candidates should feel comfortable contacting current staffers to find out more about what the workplace culture is like, and whether it's going to be a good fit. The interview process should also be used as an opportunity for candidates to screen prospective employers.
Cantor recommends quizzing companies on their benefits packages to find out how serious they are about employee wellbeing, adding that it's now far more common for startups to offer maternity and paternity leave packages, 401(k)s, and flexible working schedules than it has been previously.
"There are more positions than candidates, especially for very niche skills," Matias points out. "It's a good opportunity for people to interview the companies more, where that didn't happen as much [before]. Now candidates feel more comfortable to ask more questions — that's good for the company, too."